4 Reasons Why SMEs Need To Utilise Digital Marketing
Updated on: 13 December 2021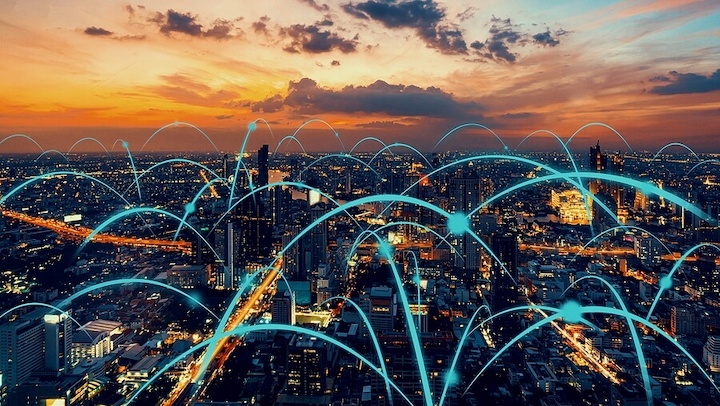 It has been two years since the start of Covid, and almost every single part of our lives are put on hold. Things went online, food deliveries became the way of life, and the digitisation of businesses became a common sight, But is this because of Covid, or is digital marketing here to stay?
With an undeniably long reach capable of getting through to a new stream of potential customers, the prominence of digital marketing has long since been thrust into the limelight and gained the attention of previously disinterested business owners.
However, SMEs often have to work with a tight budget, and expense is a constant issue on the business owners' minds as they work to maintain a healthy balance. As such, some owners might choose to omit digital marketing as part of their business plan, especially if they aren't tech and media-savvy in the first place.
What they might not realise is that they are unwitting crippling their business potential. Let us share why having a sound digital marketing strategy is essential to every SME.
1. Digital strategy is a necessity and not a luxury
While online shopping and digital storefronts had existed before COVID-19 swept our shores, the pandemic and subsequent government restrictions have convinced more people to join this digital tribe.
Even as the Singapore government looks to shift to an endemic model, the emergence of new COVID-19 strains, such as Delta and Omicron, still means safety is a paramount concern among consumers. As such, businesses are unlikely to see regular foot traffic that matches the pre-pandemic numbers.
As more consumers begin to shop online, SMEs need to adapt accordingly to serve their customers' needs. This likely means a shift to an online platform – we are even seeing this change occurring with traditional brick-and-mortar stores like our neighbourhood bakeries and hawker stores. Clearly, digital marketing keeps businesses afloat even in such unpredictable times.
2. Majority of consumers are digitally-savvy
There is no denying that the internet has made things convenient. Why walk down to a storefront to browse a product when a simple button swipe on our smart device can bring us to the business's various social media accounts or homepage? And with the digital-savvy crowd occupying a large demographics of the consumer base, it is a no-brainer that every company needs to cater to them.
Due to this transition, a business's digital landing pages become the first impressions for potential customers. They say it takes 7 seconds to form a first impression – so those are some precious 7 seconds that businesses need to utilise to create a good impression on potential buyers. And digital marketing is an essential tool to help with that.
3. Subject matter experts are readily available
Some entrepreneurs believe that every aspect of their business needs to be handled in-house, and that includes digital marketing. However, this means establishing a proper marketing or production team, which is expensive for many SMEs. The cost may then dissuade them from moving ahead with their digital marketing strategy.
However, this is a narrow way to approach running a business. Long term growth is vital to every SME, and digital marketing helps with that. Even if you are not an expert on digital marketing, there are plenty of digital marketing agencies in Singapore to assist you with your marketing needs.
Moreover, outsourcing is less time-consuming and a cheaper alternative to hiring your own in-house creative team. But that does not mean you should just pick a random agency to handle your digital marketing campaign. It is still essential for you to do your homework and research the ideal digital marketing agency that complements your needs.
Rather than engaging in trial-and-error strategies, hiring the right digital marketing agency can provide your business with a direct focus right from the get-go, thereby saving you time, effort and resources. This will allow you to focus on what matters the most – your business itself.
4. There are government grants available to help SMEs
The government is aware of the difficulties SMEs are facing in the wake of the COVID-19 pandemic. Additionally, they believe digital marketing can be the solution to many of these companies' problems. This is why the government has launched several grants to assist SMEs in this department through its SMEs Go Digital Programme.
One of the numerous grants introduced is the Productive Solutions Grant (PSG), which encourages SMEs to adopt IT solutions and equipment to enhance their business process. And digital marketing solutions are covered under this grant as well! This allows SMEs to jumpstart their digital strategies by engaging a pre-approved vendor whose digital marketing solutions are pre-scoped by Enterprise SG.
At Impossible Marketing, we are excited to announce that we are one of the first pre-approved digital marketing vendors under the PSG Digital Marketing Grant. This means that SMEs that qualify for this grant can receive up to 50% off their marketing cost if they engage our digital marketing solutions. This is part of our beliefs to support local companies and help them thrive in a particularly challenging time for all businesses.
Conclusion
Many SMEs, particularly those in the more traditional industries, might not have experience in digital marketing. However, the COVID-19 pandemic has upended conventional business models, forcing many businesses to reconsider their options and adopt new strategies to survive. And as more and more enterprises adopt digital marketing solutions, those that do not stand to lose out to their competitors, leading to an uphill struggle to expand and grow.
Businesses that pair their digital platforms with a sound digital marketing plan may find themselves in a better position as the world shifts to a new normal in the wake of the pandemic.
If you are a business owner who is unsure of how digital marketing can benefit you or where you should even begin implementing your strategy, fret not! At Impossible Marketing, our team has experience handling various clients from multiple industries. We will be glad to assist you with your marketing needs, so you can focus on developing a long-term plan for your business. Do not hesitate to reach out to us at 6208 8111 to find out more!