Success is not measured by the amount of money you make, but by the difference, you make in people's lives – Michelle Obama
With the above quote as our inspiration, Impossible Marketing has initiate Project KATE. The project will be a way for us to give back to society and practice Corporate Social Responsibility (CSR) in Singapore.
---
K-Knowledge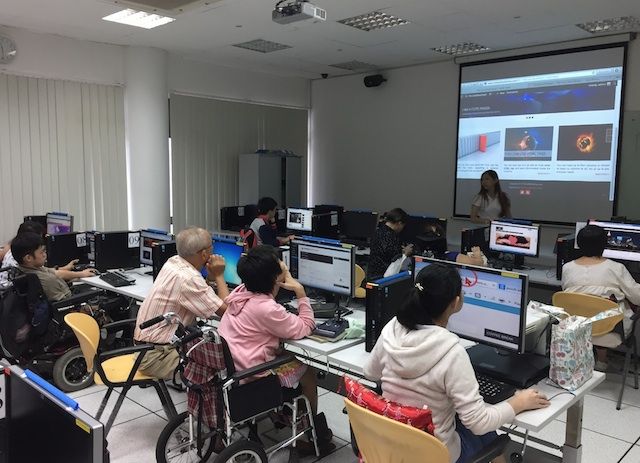 We reserve a few seats for the less fortunate in each of our digital marketing training courses for the public. Through the training sessions, we hope that they can gain valuable knowledge and acquire new skills. Our training programs include SEO, PPC, Social Media Marketing and other marketing related courses.
For organisations who wish to send the less fortunate for our training programs, please email us at projectkate@impossible.sg
For trainers and volunteers who wish to teach a skill to the less fortunate, please feel free to contact us. We can serve as a liaison between you and the different organisations we have worked with in the past.
---
A-Awareness
Another part of our CSR plan involves helping to increase the public's awareness of issues faced by the less fortunate in Singapore.
As we have both knowledge and experience in video marketing, the video team at Impossible Marketing can create a free corporate video for charity organisations in Singapore. Our video team will handle the entire process, from writing a script, shooting and editing the video, to advertising the finalised product.
Here are some of the charity video we have created:
Organisations that will like us to create a CSR video for them can email us at projectkate@impossible.sg
Videographers and video editors who wish to assist us in the video creation process can also contact us via the email above.
---
T-Time
As volunteers ourselves, we noticed that there is no proper channel for us to check which charity organisations need our assistance. Instead, we have to check their websites or Facebook page, which can be a very time-consuming process.
To resolve the above issue, we have decided to work with a partner to create a mobile application that will allow volunteers to find different charity organisations on a single platform. Charity organisation get to reach out to a larger group of volunteers and the volunteers can access to all participating charity events in a single app. Apart from reducing the time needed for volunteers to find an organisation they can volunteer at, we also hope that the app will motivate more people to start volunteering regularly.
The application in a nutshell:
Charity organisations in Singapore can post an event on the app if they require volunteers.
Volunteers can create an account that will allow them to log in and check if any charity organisations require their help.
All charity events will be arranged according to the start date and time of the event, allowing volunteers to know which event urgently requires their assistance.
The app is 100% free and does not require any payment from the charity organisations or volunteers.
Impossible Marketing will bear all the costs required for maintaining the mobile application.
Do note that as our developer is still building the app, it will only be launched in Q1 of 2019.
---
E-Employment
The "E" in "KATE" stands for Employment, which is what we hope to achieve with our CSR plan.
We hope that the Knowledge we share with the less fortunate can help them develop technical skills that will increase their chances of finding a job. By creating free corporate videos to raise Awareness about charity organisations in Singapore, we hope that the organisations will hire the less fortunate once their business improves. With our mobile application, we hope more people will find Time to volunteer at charity events, generating more conversions with the less fortunate. Hopefully, they can somehow link the less fortunate up with an Employment opportunity.
---
Be a part of Project KATE today!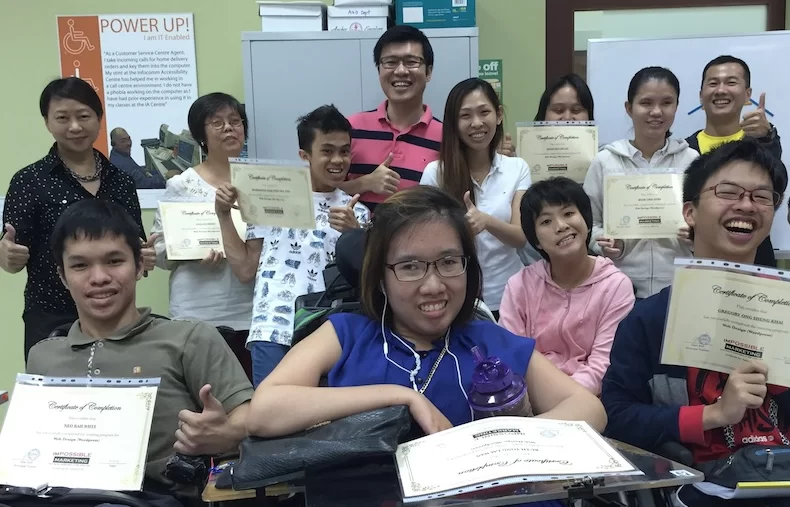 Get more information at https://www.impossiblefoundation.org