Full Attendance at our Most Recent SEO Preview Course!
Updated on: 22 August 2019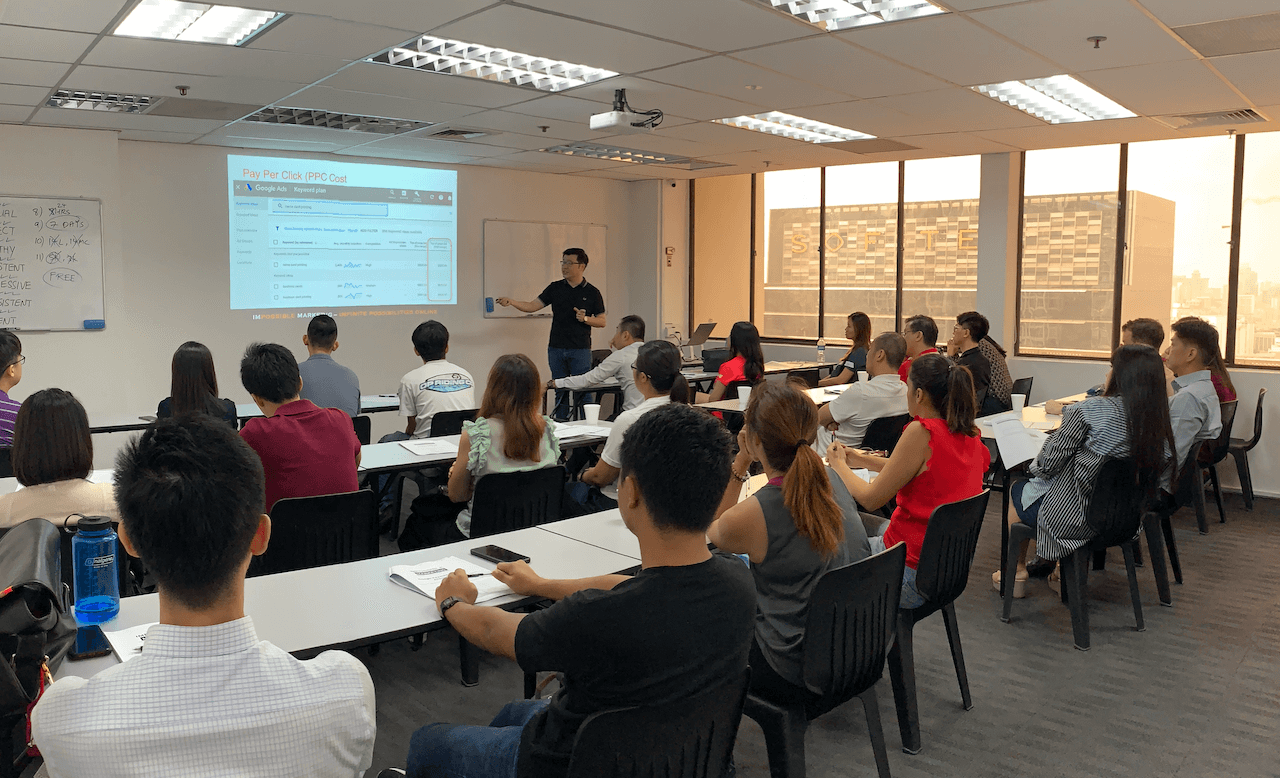 A big, thank you to all those who attended our most recent SEO preview course!
As of today, more than 5000 attendees have joined our SEO course to learn more about our DCS system – and how they can apply it to their websites.
Our most recent course saw full attendance, with a sharing session conducted by our principal trainer, Alan!
What's DCS you ask? It stands for Demand, Connect & Supply – but to learn more, make sure you don't miss out on our next batch of classes!
Other than learning about our DCS system, we will also be exploring all the tools that will help you to look at market demands and key trends that will help you to gain an edge over your competitors.
It's completely free of charge – simply book your slot here: https://www.impossible.sg/seo-certification-course/
We also have a bunch of upcoming Digital Marketing Courses that can help you to dominate the digital space. We strongly believe that the best way to learn is 90% hands-on and 10% theory – you can be assured that you will leave the class learning something useful and valuable!