Google heatmap for SEM and SEO
Updated on: 8 April 2013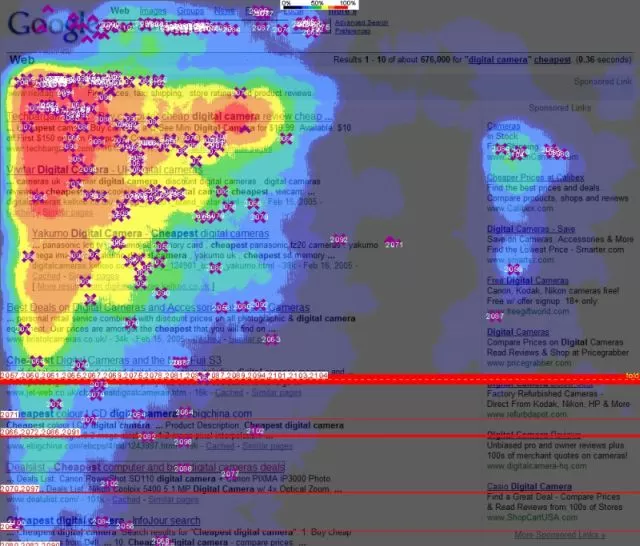 This is the heatmap of Google showing the the position on where the internet user clicked on.
Brighter = More clicks on that position.
Research has shown that 72% internet users only click on the 1st 5 results.
Thus it is very important to be rank top 5 by SEO and SEM.