Impossible Marketing ranked page 1 number 1 in Google
Updated on: 31 July 2013
After months of hard work, we are proud to be ranked page 1 position number 1 in Google organic search results.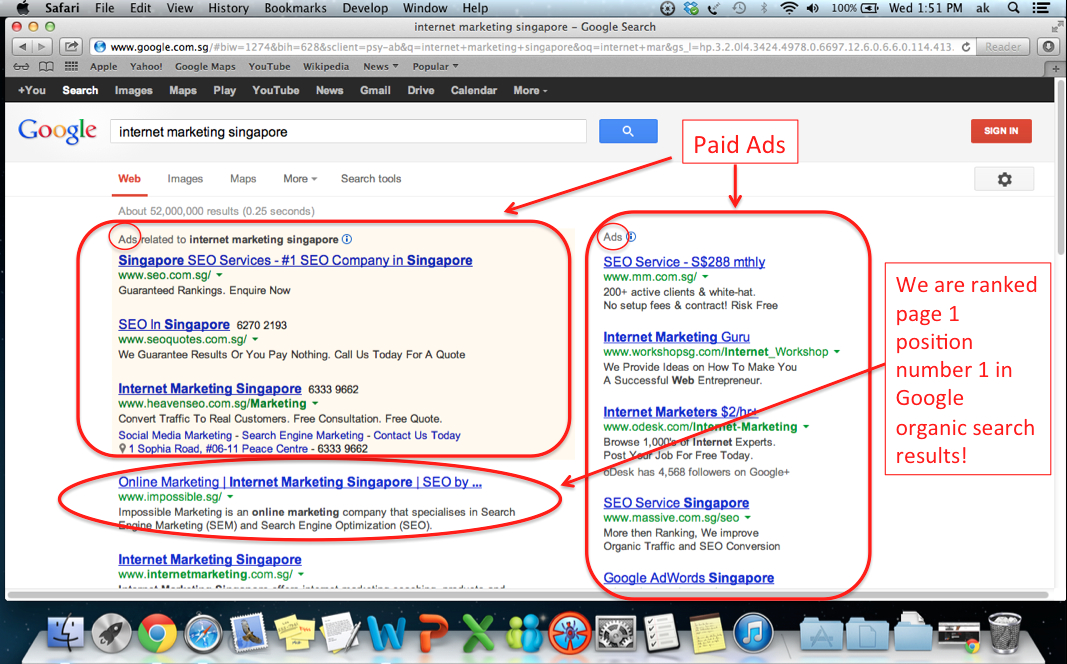 Another keyword that we are ranked on position number 1.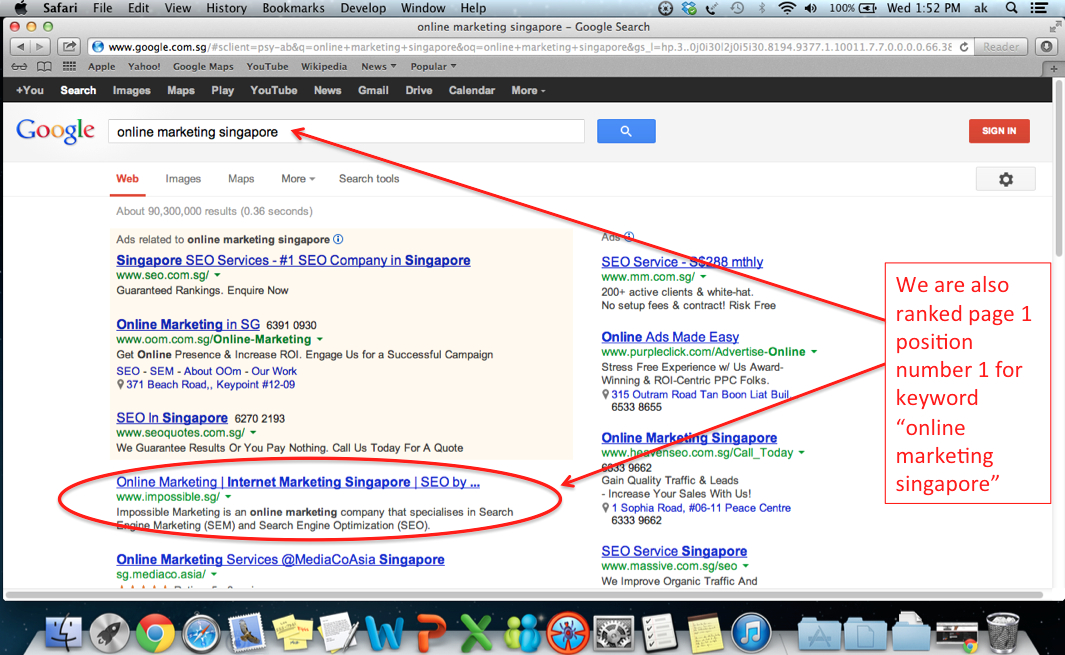 We are also ranked on page 1 on the following keywords:
Singapore Internet Marketing
Internet Marketing
Online Marketing Singapore
Singapore Online Marketing
Online Marketing
……. and many more keywords!
SEO is known as Search Engine Optimization.
SEM is known as Search Engine Marketing.
Feel free to Google about us! =)