Impossible Marketing X TheSmartLocal
Updated on: 13 April 2023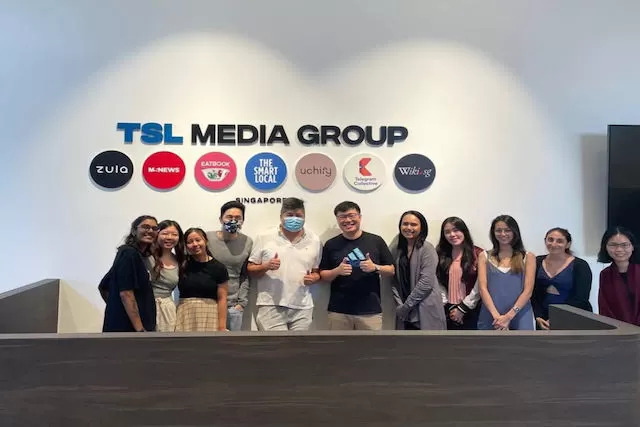 In the last two years, Impossible Marketing has consistently demonstrated its commitment to educating local brands and businesses about effective digital marketing strategies, despite the challenges posed by COVID-19 restrictions that prevented live training events. Notably, we recently organised a successful training workshop in September 2022 with Singapore Exchange Limited (SGX). Building on this momentum, our founder and principal trainer, Alan Koh, conducted an SEO training session for TheSmartLocal (TSL) just last week.
TSL is Singapore's leading lifestyle and travel portal, with offices all over Asia, including Thailand, Malaysia, Indonesia, Vietnam, Japan, Korea, and the Philippines. With some of the largest followings in Singapore across TikTok, Telegram, Instagram, Facebook, and YouTube, TSL is an independent new media publisher that provides hyper-local information on lifestyles and travel, along with services like ad optimisation, white-label content creation, and social media management. Some of their most read topics are things to do in Singapore and the best food in Singapore, providing a comprehensive guide to the rest of the world.
The SEO training session was conducted for TSL's content team with the objective of enhancing their understanding of SEO fundamentals. As a digital marketing agency in Singapore, we have extensive experience in providing high-quality SEO services. TSL was impressed by our exceptional SEO rankings, particularly in keywords related to SEO. Therefore, they approached us to share our expertise with their content team.
During the session, Alan covered various SEO strategies, including on- and off-page SEO optimisation, which will enable TSL to further enhance their content quality. By combining SEO with their content strategy, they can attract more focused and intentional traffic online.
At the end of the training session, the team at TSL was impressed with their newfound knowledge. Alan received numerous 5-star reviews, which can be found on our Google Business Profile. We are glad that big local brands, such as TSL, can benefit from our training sessions. This aligns perfectly with our passion for helping local brands and businesses grow and expand, regardless of their size.
Once again, Impossible Marketing is grateful and honored to have had the opportunity to share our expertise and knowledge with TSL. We look forward to seeing their brand's content grow even more and and reach new horizons with the SEO strategies they have learned.
Please stay tuned to our website for more information and updates regarding future training workshops. Alternatively, you can contact us to learn how you can engage us for a digital marketing training session!