What happens when your potential customers Google about the products/services you are offering?
Can they find your website in the search results?
At Impossible Marketing, we believe the true value of a website is determined by the number of quality leads it can generate.
We are proud to share with you that our website (www.impossible.sg) is generating a massive flow of leads for our business growth as we have achieved top Google SEO organic ranking (not paid to advertise) for the following keywords:
#1 ranking for "Internet Marketing Singapore"
#1 ranking for "Online Marketing Singapore"
#1 ranking for "Digital Marketing Singapore"
#1 ranking for "Singapore Internet Marketing"
#1 ranking for "Singapore Online Marketing"
#1 ranking for "Singapore Digital Marketing"

#1 ranking for "SEO Singapore"

#1 ranking for "Singapore SEO"

#1 ranking for "SEO Services Singapore"

#1 ranking for "Singapore SEO Services"

#1 ranking for "SEO Company Singapore"

#1 ranking for "Singapore SEO Company"
Try it out yourself and Google any of the above keywords (eg." Internet Marketing Singapore") and you will find us #1 in Google search results!
The best part of all: the leads are highly targeted and FREE!!
---
FREE Internet Marketing Seminar
We humbly welcome you to our FREE Internet Marketing Seminar (worth $198) so we can share our winning Digital Marketing strategies with you. Take note: We will be sharing actual data, statistics, graphs and results from Google!
Highlights of this FREE seminar are:
How to rank page #1 in Google Search Engine Results Page (A proven way to generate unlimited FREE leads for all kind of businesses) – A MUST DO for all business owners and future entrepreneurs.
How our business website (impossible.sg) consistently generate more than 10,000 free and targeted traffic every month – A MUST KNOW for all business owners and future entrepreneurs.
See what your potential customers are searching online – Data and statistics are from Google.
Learn to track your competitors' online activities and marketing strategies.
A simple 3-step formula for online marketing success.
Generate additional income during your free time.
---
Presenter: Alan Koh

Alan Koh is the principal trainer of Impossible Marketing. He is also certified directly from Google and Yahoo/Bing. He has personally optimised www.impossible.sg and achieved top ranking for many Internet Marketing and SEO related keywords that many of his competitors desire.
With his proven SEO strategies, he started to conduct SEO training and many of his student websites have achieved Google page 1 ranking. Some of them even achieved page 1 number 1 ranking! This led to tons of free and targeted traffic to their websites. 
---
What Our Students Say:
Before I attended this course, I actually paid people 300-400 USD per month just to rank my website. Results weren't that good as my website was ranked on page 6-7. I spent about 2 years working on my website. After attending Alan's course, I managed to correct a lot of elements on my website and I managed to rank 60% of my products on page 1. Thank you, Alan!! – Edison, property agent
I attended Alan's class 3 months back. It helped me to boost my website to 1st-page ranking number 2 and number 3. With that, sales have increased by 30% to 40%. In my order form, a lot of people click that they know me from Google search. Thanks, Alan. – Ruth, business owner
My company's website from nowhere to be found to page 2 within 2 months. I continue to apply the Impossible Marketing's method and within another 2 months, it went from page 2 to page 1. Right now we are in the middle of page 1. I believe we will reach top 3 soon. The good thing about being on page 1 is – we receive many leads. With the leads we are getting, we don't have to worry about marketing cost and we cut down a lot of our marketing cost. I really recommend everybody attend the course. – Gary, mobile app developer
Within 1 month plus, my website is ranked #1 and #2 in Google. I manage to get lots of leads and customers buying my products online. Currently, I earn about SGD $5,000 – $6,000 every month and it's increasing. I have customers all over the world. – Morrick, work from home
Click to view 
more student testimonials
!
---
Registration 
Date & Time:
12th July 2019 (Fri), 3pm – 5pm (full house!)
29th Aug 2019 (Thur), 7.30pm – 9.30pm (full house!)
4th Sept 2019 (Wed), 3pm – 5pm (full house!)
17th Oct 2019 (Thur), 7.30pm – 9.30pm (full house!)
25th Oct 2019 (Fri), 3pm – 5pm (full house!)
Location:
Impossible Marketing Training Centre
10 Anson Road, #29-06,
International Plaza, Singapore 079903
(Above Tanjong Pagar MRT)
We value your privacy. We do not share your information with any third parties.
By clicking 'SEND', you agree to our terms & conditions and privacy policy and authorize our consultants to contact you. Important note: You are liable under the Personal Data Protection Act if you key in false personal data or other people's personal data.
---
About Impossible Marketing
Impossible Marketing (Group Of Companies) is the leading Digital Marketing Agency in Singapore. We have a team strength of about 30 people with a combined marketing experience of more than 100 years. We are often loved by the media and were featured in: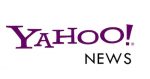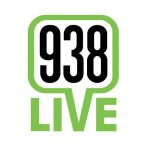 Since our inception in 2012, we have successfully served more than 1,000 clients. Here are some of them: