Overview
A recent report by Statistia anticipates a threefold lift in the e-commerce sales globally from $1.3 trillion in 2014 to $4.5 trillion in 2021. In Singapore, it's predicted that the market size for the industry will grow to a staggering $5.4 billion by 2025.
Seeing those numbers above greatly means that there is huge potential in running your own e-commerce business. Comparing the local market with our South East Asia neighbours, we have one of the most advanced payment methods which benefit both consumers and business owners.
---
Key Features
100% payable using SkillsFuture Credit
Learn from an e-commerce expert who has sold more than SGD $4 million of products in Singapore!
Up-to-date course modules
Hands-on training
A step-by-step guide to kick-start your e-commerce
Actionable strategies you can implement during and after the course
Structured curriculum developed by e-commerce experts with extensive experience in the Asia region
Certificate of Completion
After course support
---
About The Course
Our interactive 1-day Digital Marketing course will equip you with practical knowledge and skills to kickstart your e-commerce business immediately.
Even if you're completely new to e-commerce, after going through this course, you'll have a good grasp of setting up your e-commerce online store and getting your first sale online.
---
Course Objective
By the end of the course, you will be able to:
Understand the psychological mindset of buyers and sellers and work to your advantage
Find one of the cheapest yet trustworthy suppliers
Learn how to calculate the profit margin of your product
Set up your own e-commerce store from various platforms
Understand the best shipping methods for each product
Learn how to manage your inventory
Learn what products to avoid
Apply technical skills to analyze and outsmart competitor
Learn how to market your products with the lowest cost
---
Course Modules
Module 1 – Introduction
Understanding the psychological mindset of buyers and sellers and work to your advantage
The scalability of different platforms. Qoo10, Lazada Shopee and Carousell
Exploring the categories of products which works best for you
Understanding which scale of business works for you
Module 2 – Product Research
Capitalise on proven data to analyze the supplier and demand
Competitor analysis
Profitability calculation
Shortlisting of product categories to sell (FMCG, Electrical, Novelty, Food etc)
Understanding the advantages/disadvantages of low and high price point products on your business
Module 3 – Sourcing
Find one of the cheapest yet trustworthy suppliers
Recommendation of contacts to bring products in for you
Calculating the costing; (commission, hidden cost)
Understanding the timeline for each product
Learn about the products' characteristic
Module 4 – Listings
How to create enticing artwork for your products
How to create good content
Understand how to price your product
Creating multiple tier options
Discover the art of up-selling and cross-selling on your page
Module 5 – Shipping
Understand the best shipping methods for each product. Self-pickup, courier or normal posting
Explore various packing methods and labelling
Learn how combined shipping can work to your advantage
Module 6 – Aftersales
Learn how to effectively manage customer service and expectations
Understand how refunds and returns work
Module 7 – Inventory
Learn the know how to manage your inventory
Using trends and data to manage the re-ordering quantity
Module 8 – Advertising/Marketing
Discover which advertising channel is the best for your product
How to set up the various marketing tools to attract traffic
---
Who Should Attend
Business owners and entrepreneurs who wish to advertise their products in different e-commerce platforms
Aspiring entrepreneurs who wish to start their own e-commerce business
Existing digital marketers who wish to more about e-commerce
Working professionals who are looking for a career change to the e-commerce industry
Anyone who wishes to build an additional side income
---
Prerequisites
Basic computer knowledge
Please bring your own laptop for the course (A laptop can be provided during training upon request, please inform us 2 days before the start of the course)
It is highly recommended (not compulsory) for participants to set up a Qoo10 seller account before attending the course as the process takes 3 working days to complete. There will be a SGD $100 (also known as 10000 Qcash) initial registration fee to start the account. This amount can be used for your Qoo10 store marketing in future.
More info: https://www.qoo10.sg/gmkt.inc/Member/RegisterSeller.aspx?isSellerRegProcess=Y
---
More Details
Post Course Support
6 months of email support
Certification
Participants will receive certification upon completion of the course.
Course Fee
$500 (100% payable using SkillsFuture Credit)
NTUC members can use UTAP to fund $250 of the course fee
Class Size
Minimum 4 to start
Maximum 10 pax (2-3 seats will be reserved for the less fortunate as part of our CSR)
Available Course Dates
This course is current unavailable at the moment
Course Venue
The live training will be conducted online
Students will be given a link to access to the live training on that day
FAQ
---
Trainer Profile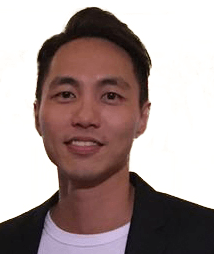 Andy was from one of the pioneer teams in Groupon Singapore (now known as Fave). During his stay as a senior account manager from 2010 to 2014, he has achieved more than SGD $3million in sales.
In 2015, he left Groupon to start his own e-commerce business. He brought in different products from China and sold them on e-commerce platforms such as Groupon, Q10, Carousell, Shopee and Buy 123. The business grew rapidly.
In 2016, he set up a warehouse in China to cope with the rising demand. In 2017, he expanded his business to Taiwan.
Since his e-commerce entrepreneurship journey, Andy has sold more than SGD $1.5 million worth of products in Singapore alone.
---
Register Now!
We value your privacy. We do not share your information with any third parties.
By clicking 'SEND', you agree to our terms & conditions and privacy policy and authorize our consultants to contact you. Important note: You are liable under the Personal Data Protection Act if you key in false personal data or other people's personal data.
---
Explore Our SkillsFuture Credit Eligible Courses
---
About Impossible Marketing
Impossible Marketing (Group Of Companies) is the leading Digital Marketing Agency in Singapore. We have a team strength of about 30 people with a combined marketing experience of more than 100 years. We are often loved by the media and were featured in: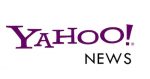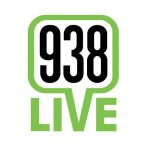 Since our inception in 2012, we have successfully served more than 1,000 clients. Here are some of them: