Overview
Google Ads (also known as Pay Per Click or Search Engine Marketing) is a form of Digital Marketing strategy that places your website at the top of search engine results page via the paid advertising channel – sponsored ads. In today's digital age, most consumers tend to conduct an online research to find specific products and services that they want. Google Ads is a powerful advertising tool that allows you to engage your target customers online. It is affordable (you only pay when you get results) and does not require a minimum ad spend.
---
Key Features
100% payable using SkillsFuture Credit

Learn from an active Google Ads (PPC) Agency that manages more than SGD $1 million dollars of ad spend!
Up-to-date course modules
Hands-on training
A step-by-step guide to creating your 1st Ads Campaign
Actionable strategies you can implement during and after the course
Structured curriculum developed by PPC experts with extensive experience in the Asia region
Live examples & case studies
Certificate of Completion
After course support
---
About The Course
Our interactive 1-day Digital Marketing course will equip you with practical PPC strategies that can be applied to your Google Ads campaign. You will be taught how to create a Google Ads Search advertising campaign from scratch. Learn the exact techniques that we use in our client campaign to help them save cost and boost their ROI.
Even if you're completely new to Pay Per Click, you will be able to set up your 1st Google Ads campaign after the course.
---
Course Objectives
By the end of the course, you will be able to:
Use Google Keyword Planner Tool to identify the right keywords for your campaign
Understand the key differences between Broad, Phrase, Exact keywords and use them to enhance your campaign.
Properly set up a Google Ads Search Campaign
Create organised & structured ad groups
Do A/B Testing of your Ads campaign
Learn advanced Google Ads optimization skills 
Improve your CTR (click through rate) via ad extensions
Track where your customers come from via call tracking
Lower your Ads marketing costs with negative keywords
---
Course Modules
Module 1 – Basics of Google Ads
What is Google Ads
How Ads affect Google
How can Ads benefit your business
Ads account setup (Step By Step)
Module 2 – Identify Business Requirements
Brainstorm solutions/problems
How to use Keyword Planner
How to use Google Trends
Module 3 – Campaign Setup & Ad Groups Structure
How to create a campaign
How to structure ad groups according to business requirements
How to use Keyword Planner to form ad groups
Module 4 – Ad Text
Why is A/B Testing important for every campaign
What is Click Through Rate (CTR) and why is important for your campaign
Best practices for Ad Text
Ad Text Practice with Review
Comparison of Good and Bad ad Text examples
Module 5 – Keywords research
Keyword Types (Broad, Phrase, BMM, Exact)
Which keyword type(s) are used by top agencies in Singapore
Examples and case studies
A shortcut for keyword type generation
Module 6 – Biddings
How much should you bid for a keyword
Why bidding for the top position may be a double-edged sword
How Quality Score affects your bid prices
Module 7 – Optimisation
Improve your CTR (click through rate) via ad extensions
Track where your customers come from via call tracking
Discover keywords that created the clicks via search terms
Lower your costs with negative keywords
Improve targeting via time & location optimisation
Improve signups and conversions via landing page optimisation
Module 8 – Live Demo
Exclusive PPC traffic data for a case study
Trainer to walk through a live campaign (no photos allowed)
---
Who Should Attend
Business owners and entrepreneurs who wish to use Google Ads to get leads
Aspiring entrepreneurs who wish to start their own business
Digital marketers who wish to learn or improve their existing Google Ads campaign
Working professionals who are looking for a career change to the digital marketing industry
---
Prerequisite
Basic computer knowledge
Please bring your own laptop for the course
A laptop can be provided during training upon request (please inform us 2 days before the start of the course)
---
More Details
Post Course Support
Certification

Participants will receive certification upon completion of the course
Course Fee
$500 (100% payable using SkillsFuture Credit)
NTUC members can use UTAP to fund $250 of the course fee
Class Size
Minimum 4 to start
Maximum 10 pax (2-3 seats will be reserved for the less fortunate as part of our CSR)
Available Course Dates
19 Oct 2019 (Sat), 9.30am to 5.30pm (full house!)
18 April  2020 (Sat), 9.30am to 5.30pm (full house!)
27 June 2020 (Sat), 9.30am to 5.30pm (full house!)
29 Aug 2020 (Sat), 9.30am to 5.30pm (full house!)
31 Oct 2020 (Sat), 9.30am to 5.30pm (full house!)
Course Venue

The live training will be conducted online
Students will be given a link to access to the live training on that day
FAQ

---
Trainer Profile
Armed with more than 5 years of digital marketing experience, Irvin is currently a trainer at Impossible Marketing. In his previous job, he works as an account manager in a digital agency and manages more than SGD $1 million in Google Ads spending. Some of the clients under his care are KFC, Pizza Hut and Dyson.
Having the key knowledge of managing and creating profitable Ads campaigns, he now leads the Google Ads and Analytics training programs at Impossible Marketing.
Irvin is also a former trainer at General Assembly.
---
Register Now!
We value your privacy. We do not share your information with any third parties.
By clicking 'SEND', you agree to our terms & conditions and privacy policy and authorize our consultants to contact you. Important note: You are liable under the Personal Data Protection Act if you key in false personal data or other people's personal data.
---
Explore Our SkillsFuture Credit Eligible Courses
---
About Impossible Marketing
Impossible Marketing (Group Of Companies) is the leading Digital Marketing Agency in Singapore. We have a team strength of about 30 people with a combined marketing experience of more than 100 years. We are often loved by the media and were featured in: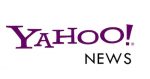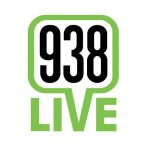 Since our inception in 2012, we have successfully served more than 1,000 clients. Here are some of them: