In the world of Social Media, you can either be heard or be hidden.
Social Media is a highly active Digital Marketing channel, and it is the first point of contact between a consumer and a business. With an increased use of Social Media platforms globally, it is a powerful tool every business should fully utilise to make their brand widely known.
Using Social Media Marketing helps to generate leads and conversions effectively and rapidly. Behind every successful Social Media Marketing is a Social Media Management team that uses their creativity and strategic minds to produce, track and manage your Social Media content.
---
What is Social Media Management?
Social Media Management is the process of managing, monitoring and engaging your online interactions and content across all Social Media platforms like Facebook, LinkedIn and Instagram.
It is not just about executing plans and generating content but also to have smooth and non-disruptive engagement with your audience. This will help your business look for new opportunities to increase reach and brand visibility.
---
Why is Social Media Management important?
The most important reason is that Social Media Management helps to establish your brand identity. Planning and implementing consistency in colours, content, tones and styles is the key to creating an easily recognisable corporate identity.
Building a brand identity is essential, especially for new brands if they want to be noticed.
Another important reason is that your customers are incredibly active on Social Media. The level of activity found online provides a great platform for you to reach out to your intended target audience and create a conversation with them.
Social Media has many advantages:
1. Builds Consumer Loyalty
Direct interaction with your audience creates high engagement.
By engaging with your audience, you are building a strong relationship with them that will benefit your brand in the long term. When customers feel involved with your brand, it creates a great sense of credibility and attachment in them, allowing them to build trust in your brand.
2. Increase Brand Visibility
Your Social Media is a fantastic way to exposing your brand to the masses.
Since social media is digital, you are given the advantage of engaging with them anywhere. By posting and advertising on their preferred platforms that also allows sharing with the community, your brand's visibility will grow rapidly.
3. Social Media Management Is Cost-Effective
Using Social Media provides increased opportunities to have your content shared quickly without substantial costs.
Posting content on your social media is free and you only have to pay when you decide to create social media advertisements. Even then, your advertisements are exclusively shown to your targeted audience and allow you to cut down business expenses by focusing on potential customers with higher potential for conversions.
The biggest social media platforms like Facebook, LinkedIn and Instagram are widely used in many countries. These digital platforms allow you to reach a global audience instantly simply with a few clicks.
4. Easier To Monitor Performance
Social Media provides instant results and is highly measurable, making testing very simple. Monitoring and tracking performances are made more accessible and the ability to zoom in on areas to improve is greatly enhanced.
---
Our Creatives:
Besides the graphics creatives, we can create simple games/gifs for maximum engagement.
Not forgetting about the holiday greetings!
Simply create a carousel ad to get more attention on Facebook.
How about a short video or animation to get more reach online?
View more of our videos here: https://www.impossible.sg/our-services/video-marketing
---
Send us a message / Request for a callback
We value your privacy. We do not share your information with any third parties.
By clicking 'SEND', you agree to our terms & conditions and privacy policy and authorize our consultants to contact you. Important note: You are liable under the Personal Data Protection Act if you key in false personal data or other people's personal data.
---
About Impossible Marketing
Impossible Marketing (Group Of Companies) is the leading Digital Marketing Agency in Singapore. We have a team strength of about 30 people with a combined marketing experience of more than 100 years. We are often loved by the media and were featured in: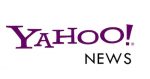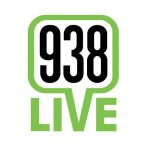 Since our inception in 2012, we have successfully served more than 1,000 clients. Here are some of them: