Here are some of our client testimonials who have engaged our online marketing services/training programs.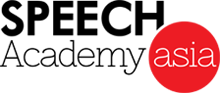 Speaking is "The Lifeskill" that will give you career advancements, happier and more meaningful relationships, help your children excel in school, and become an effective leader. Speech Academy Asia offers detailed and comprehensive training courses in public speaking skills, interpersonal communication, and personal mastery over fears to become accomplished speakers. The Curriculum is based on the "10 Year Series of Public Speaking" developed by Lukas Seet and Kelvin Tan for both children and adults.
"Alan helped us increase our company revenue by 30%."
– Kelvin and Lukas, Founders of Speech Academy Asia.

ERA Singapore Pte Ltd, the master franchisee for Singapore, has as its member broker, ERA Realty Network Pte Ltd, which commenced operations in 1982. ERA operates from its Toa Payoh mega office which houses all its more than thousand ERA Real Estate Specialists, and 67 ERA divisions across the island.
Ruirong is a motivated property agent who has tried different methods of engaging customers such as sending flyers and doing cold calling. She was recommended by a friend to Impossible Marketing. Soon, she is flooded with leads. In 6 months time, she won multiple awards with ERA. In October 2012, she was the top achiever in ERA with an income of $100,009 for that month.
"Best marketing channel ever. Every dollar well spent."
– Ruirong, ERA Marketing Director (top achiever in ERA with an income of $100,009 in the month of October 2012)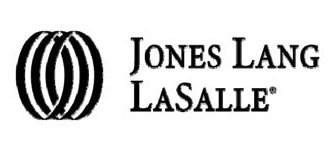 Jones Lang LaSalle is a financial and professional services firm specializing in real estate. The firm offers integrated services delivered by expert teams worldwide to clients seeking increased value by owning, occupying or investing in real estate.
Ian googled about "online marketing" and found Impossible Marketing. He is impressed by how easily he could find us online. After one week of engaging us, he managed to close 2 deals!
"Highly recommended!! Just one week after engaging Impossible Marketing, I got a few calls and I manage to close 2 deals."
– Ian, JLL Marketing Manager

iCompareLoan.com was set up specifically to help people with Home Loans either for Refinancing or new property purchase. You can compare rates here and upon finalizing a package, liaise with the Singapore banks directly.
"I have seen Alan grow website ranks in an efficient and yet ethical way. He doesn't cut corner. Highly recommended!"
– Paul Ho, Editor of iCompareLoan.com

With the mission to help 1 Million Millionaires, Wealth Directions Pte Ltd aims to be the leading provider of Financial Education in Singapore and the other regions. Wealth Directions create a closely-knitted community of like-minded people, who are interested in continuous Personal Development and learning, who believe in improving themselves in order to contribute back to the society at large.
"Alan's proven marketing strategies have helped us increase our leads by 30%. I am grateful to learn from a knowledgeable and passionate guru."
– Yew Kin, Managing Director of Wealth Directions Asia

Lotaris is known for its innovative platform that helps software companies to license mobile applications. Lotaris is built around a simple idea: we help software companies to follow their users. We know that the world of mobile apps is fast moving, and the most successful companies will be those who can adapt to changing needs and behaviours. We have technology and expertise that helps them to adapt.
"Impossible Marketing advised us on how to improve our search engine marketing and gave us effective guidance on other marketing topics. Their expertise was very helpful and we can only recommend them."
– Laurent Stieger and Ian Ho (Director of Corporate Development Asia)