Main Content
More Leads. More Sales.
Impossible Marketing, a Google partner since 2014, is the leading Digital Marketing agency in Singapore. We are certified directly by Google, Yahoo/Bing advertising academy and many other reputable digital marketing institutions.
Our Services
We believe the true value of a website is determined by the number of quality leads it can generate for the growth of your company. That is why we focus our attention on the marketing aspects and conversions of your website.
Below are some of our affordable yet highly effective marketing services:
A team that delivers
Driven by the passion for Digital Marketing, we strive to deliver targeted traffic and quality leads to our clients' websites. We aim to increase their online conversions and assist them to achieve the best possible results with maximum return on investment.
Headquartered in Singapore, our marketing team has a combined of over 40 years of experience. Since 2012, we have successfully served more than 1,000 clients in Singapore and Malaysia. 
We are featured in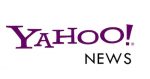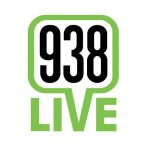 Our Courses – 100% payable using SkillsFuture Credit!
Besides Digital Marketing services, we also offer Online Marketing courses for companies and individuals who wish to excel in the industry.