Impossible Marketing (Group of Companies) is a leading Digital Marketing & Online Advertising Agency in Singapore that has been a Google Partner company since 2014. As we believe that the value of a website is determined by the number of leads it can generate for business growth, we have focused on creating strategies that help our clients gain quality leads and targeted traffic.
We are featured in: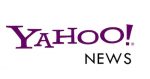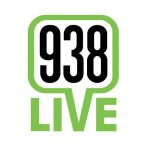 From our headquarters in Singapore, we offer a variety of lead generation services such as Search Engine Optimization, Search Engine Marketing, Social Media Marketing, Video Marketing, Influencer Marketing and many more.
Our advertising agency also offers hands-on digital marketing training programs for companies and individuals who wish to manage their marketing campaigns.
Here are some of our happy clients: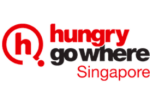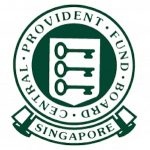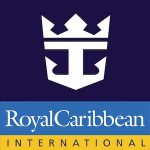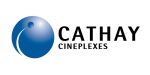 Click to view more of our client portfolio.
Our Vision
To be the leading digital marketing company in Asia.
Our Mission
Driven by the passion for Digital Marketing, we strive to deliver targeted traffic and quality leads to our client websites.
We aim to increase their online conversions and assist them to achieve the best possible results with maximum return on investment.
Our Core Values
T – Team Work
R – Results
A – Accuracy
F – Focus
F – Fairness
I – Integrity
C – Commitment
T.R.A.F.F.I.C is driven by our passion to deliver the best digital marketing results.



Our Marketing & Advertising Team
Alan Koh – Principal Trainer / International Speaker
If your business is not on the Internet, your business will be out of business.
Alan Koh, the Principal Trainer at Impossible Marketing, could not agree more with the above quote from Bill Gates, as he believes that being online helps companies to increase visibility and reduce operating costs.
Alan is a former banker from Standard Chartered Bank that won multiple awards before he quit his job to pursue his entrepreneurship journey in 2009. He started 11 businesses in the next four years, but all of them failed and nearly wiped out all his savings. While reflecting on his experience, he realised all his previous 11 businesses were unsuccessful as he was unable to attract enough customers. That inspired him to build a business that can solve the issue.
In 2012, he started Impossible Marketing with the vision of providing affordable digital marketing services to help companies get targeted traffic, quality leads and sales online. The results were overwhelming, and the team started to grow. In 2013, he converted Impossible Marketing to a private limited company offering digital marketing services and training programs to companies and individual who wish to excel.
His story was recently featured in The Sunday Times:
More media featuring Alan:
Today, Alan is an International speaker and the principal trainer of Impossible Marketing. He is also a certified advertising consultant that received his accreditation directly from Google and Yahoo/Bing.
You can email to enquiry@impossible.sg if you wish to engage Alan to speak at your event.
Serene – Trainer / Business Development Manager
A man who stops advertising to save money is like a man who stops the clock to save time.
Serene, a former private banker, is currently a business development manager and trainer at Impossible Marketing. She believes digital marketing advertising is the "next big thing" and strongly agrees with the above quote by Henry Ford.
Serene mainly assists Alan in growing Impossible Marketing by undertaking a variety of tasks. Just like Alan, she is also certified directly by Google & Yahoo/Bing.
She also holds a Banking & Finance Degree from the University of London.
Lynn – Trainer / Lead Strategist
People do not buy goods & services. They buy relations, stories & magic.
Lynn is the lead strategist at Impossible Marketing and agrees with the above quote from Seth Godin. She graduated with an RMIT degree in Business Management. An avid teh-o peng person, she loves a good game of squash on the weekends to unwind.
Having studied Business IT diploma during her polytechnic years, Lynn has many years of experience in the industry. Now armed with an extensive web and mobile development portfolio built over the past 7 years, Lynn specialises in helping businesses increase their online revenues with conversion optimisation.  Her ability to strategise quickly and customise solutions has set her apart in the industry. Lynn's core expertise is in recognising different user behaviours and understanding why people do what they do, allowing her to create customised solutions that can attract users' attention.
Irvin – Trainer
If you can't measure it, you can't improve it. 
Armed with more than 5 years of digital marketing experience, Irvin is currently a trainer at Impossible Marketing. In his previous job, he works as an account manager in a digital agency and manages more than SGD $1 million in Google Adwords spending. Some of the clients under his care are KFC, Pizza Hut and Dyson.
Having the key knowledge of managing and creating profitable Adwords campaigns, he now leads the Google Adwords and Analytics training programs at Impossible Marketing.
Irvin is also a former trainer at General Assembly.
Andy – Trainer
Never depends on a single source of income.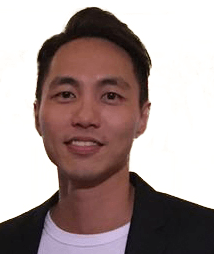 Andy was from one of the pioneer teams in Groupon Singapore (now known as Fave). During his stay as a senior account manager between 2010 to 2014, he has achieved more than SGD $3million in sales. In 2015, he left Groupon to start his own e-commerce business. He brought in different products from China and sold them on e-commerce platforms such as Groupon, Q10, Carousell, Shopee and Buy 123. The business grew rapidly. In 2016, he set he set up a warehouse in China to cope with the rising demand. In 2017, he expanded his business to Taiwan.
Since his e-commerce entrepreneurship journey, Andy has sold more than SGD $1.5 million worth of products in Singapore alone.
He loves the above-mentioned quote from Warren Buffett now works at Impossible Marketing as an e-commerce trainer to help individuals who are keen to start their online business and work from home or anywhere in the world.
Adeline – Project Manager / Web Developer
The best spot to hide a dead body is page 2 of Google.
Adeline graduated with a Diploma in Interactive Media Informatics from Temasek Polytechnic. With 8 years of experience in web technologies and digital marketing, she is currently the SEO project manager of Impossible Marketing.
Adeline loves to explore and learn new skills. She believes all businesses must have an online presence in today's digital world, especially on Google search.
Her main role is to bring clients' website to the 1st page of Google search for higher visibility and lead generation.
Joanne – Project Manager
Great content deserves great ranking.
Joanne has been with Impossible Marketing since 2013 and she is the 1st employee of Impossible Marketing. She loves the process of building a website from scratch, to see it climb in ranking from nowhere to be found on the 1st page of Google search results.
Joanne is also the SEO project manager. Just like Adeline, she focuses on optimising clients' website to the 1st page of Google organic search results.
Simon – Project Manager
Make it simple. Make it memorable. Make it inviting to look at. Make it fun to read.
Simon graduated from Newcastle University with a degree in Marketing and Management. He is passionate about digital marketing and believes that every company should seek to enhance their presence online. Having gained valuable knowledge and experience in the field of search engine optimisation, he is now expanding his skill set to other areas of digital marketing.
Simon is the project manager of paid ads for Impossible Marketing clients, placing him in-charge of search engine marketing (pay per click) and social media marketing. Just like the above quote from Leo Burnett, he makes the content of all paid ads simple, memorable, inviting and fun to read!
Ron – Event Manager
Events connect people, breed innovation, build communities and spark changes.
Ron graduated with a degree in Exercise & Sports Science from Edith Cowan University. As a fresh graduate, he is very keen to explore and learn new skills especially in the area of event management.
Ron is in charge of planning and managing Impossible Marketing events in Singapore and overseas.
His main responsibility includes building a strong relationship with clients and partners, events planning and training room rental.
Nisha – Digital Marketing Support
Nisha is an English and Literature graduate with a keen interest in branding, marketing and consumer behaviour. She firmly believes that high-quality content is essential to a good online strategy in today's digital marketplace.
When she is not working, Nisha enjoys keeping fit by climbing metal poles and indoor rock walls.
Her other hobbies include deep conversations, reading dystopian novels, and forcing hugs on her pets.
Nisha supports Alan directly on Impossible Marketing's digital campaigns.
Prysillia – Digital Marketing Support
Highly self-motivated and diligent, Prysillia is currently on her gap year seeking to learn new things before pursuing further education.
She has a strong sense of purpose in all she does, actively seeking and readily accepting feedback to improve herself. Unafraid of the hard work required for success, Prysillia strives to produce the best optimization she can for all clients.
She mainly supports the project managers on clients' project.
Hatim – Digital Marketing Support
Hatim graduated with a Diploma in Comm and Media Management from Temasek Polytechnic.
She has always been very much intrigued by the impact of digitalisation revolutionising our world and is learning to understand it step by step as an intern here.
During her free time, she proclaims herself a 'Fruit Juice Lady' as well as a 'Writing Jones'. Hatim also markets and distributes Islamic children's publication across Singapore when she's not busy putting the D in marketing at her desk.
Just like Prysillia, she provides support to the project managers.
Teresa – Digital Marketing Support
Teresa is currently pursuing her Marketing degree at the University of Southampton.
Her studies place a focus on the digital aspect of marketing, and this has spurred her interest in learning how to grow a business online.
During her free time, she likes to travel and visit local art markets in support of Singaporean creatives. She understands the importance of her role in maintaining her clients' trust and is dedicated to yield the best optimisation for her clients.
Max – Web Developer
Armed with a Diploma in Mass Comm and a strong interest in user experiences, Max started his journey as a web developer with a stint at The New Paper, developing special web features and interactive experiences for external clients such as the Singapore Tote Board. Max hopes to be able to connect the world through the creative use of technology and immersive storytelling. In his free time, Max writes poetry, plays and designs video and board games.
As a web developer for Impossible Marketing, Max manages websites for clients and helps to develop meaningful experiences on each site.
Diyanah – Videographer/ Video editor
Diyanah graduated with a Diploma in Mass Comm. She is responsible for filming, editing and generating engaging video content.
She believes that being a creative thinker with excellent content generation skills is essential in producing high-quality content for our clients' agencies.
Yi Xuan – Videographer/ Video editor
Yi Xuan studied Digital Video & Audio production and Filmmaking in Higher Nitec. Her main strength is in her editing skills where she is able to create coherent storytelling structures with any given footages.
She is responsible for the pre and post video production of Impossible Marketing clients.
During her free time, she loves to travel around Singapore to capture unique moments through still and moving images and combine them into a memorable video.
Fabian – Videographer/ Video editor
Fabian started content creation in 2012 by doing freelancing and personal work of his own. With more than 5 years of experience, he is committed to creating compelling and creative video content for Impossible Marketing clients.
Fabian is dynamic and can cover a wide range of content creation such as adventure, travel, preschool, corporate video shoot, and many others.
Rozliana – Senior Content Writer
With a degree in Commwith the English Language from Singapore University of Social Sciences, Rozliana believes that today's communication is further enhanced with various digital platforms as powerful tools to convey the client's message and connect people.
Aside from her passion for reading and exploring creative content writing, this beauty enthusiast's hobbies also include petting stray cats and video games.
Ben Nii – Senior Content Writer
A recent graduate of the University of Melbourne armed with a Bachelors of Arts with a major in Political Science. Ben decided to try his hand at Content Creation to pursue his interest in writing, only this time content free from the weight of political theory and jargon.
Despite being a bookworm when young, a gradually decreasing attention span has shifted Ben's preferences towards short video clips. However, he believes that words are even more important in today's info-heavy media to deliver the crucial messages of marketing.
In his free time, Ben can be found playing a sport, talking about a sport, watching something or probably digging up unimportant information on a variety of things.
Andy – Content Writer
Currently waiting to begin his Bachelor of Arts in English course at Nanyang Technological University, Andy joined Impossible Marketing to broaden his working experience.
Apart from having a passion for reading and writing, Andy also constantly seeks for new ways to express his creativity. A huge otaku of Japanese culture and anime, Andy's hobbies include poetry, video games, fashion, makeup and drag.
Hema – Content Writer
Hema is a recent graduate from Nanyang Technological University with a degree in History.
She loves researching and writing about new things and would do her best to bring out the best points in them which is why she became a content writer. She is keen on learning new skills, loves to gain new knowledge and perspectives through her work and her peers.
During her free time, Hema likes to play video games and listening to good music to unwind.
Ruth – Content Writer
Ruth holds a degree in Business Admin. Her vast working experience as a former reporter with Business Times have nurtured her into the perfect person who can generate quality content for websites.
With her love of reading and writing, she is in charge of generating marketing content for our company as well as for our clients.
Natasha – Content Writer
Natasha is currently studying political science in NUS. She enjoys reading all kinds of stuff during her free time, from romantic novels to biographies.
With her mad passion for reading and writing, Natasha helps to generate quality and engaging content for our clients.