Impossible Marketing (Group of Companies) is a leading Digital Marketing Agency in Singapore that has been a Google Partner Company (click to verify Google badge) since 2014. We are also an SSG Approved and SkillsFuture Credit eligible company. In 2019, we are selected as the exclusive partner for Singtel's Shoptiq training program.
We believe that the value of a website is determined by the number of leads it can generate for business growth, we have focused on creating strategies that help our clients gain quality leads and targeted traffic.
We are featured in: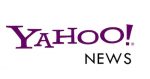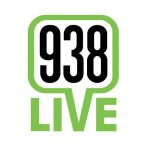 From our headquarters in Singapore, we offer a variety of lead generation services such as Search Engine Optimization, Search Engine Marketing, Social Media Marketing, Video Marketing, Influencer Marketing and many more.
Our advertising agency also offers hands-on Digital Marketing courses for companies and individuals who wish to manage their marketing campaigns.
---
Here are some of our happy clients: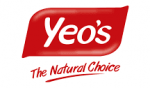 Click to view more of our client portfolio.
---
Our Vision
To be the leading Digital Marketing company in Asia.
Our Mission
Driven by the passion for Digital Marketing, we strive to deliver targeted traffic and quality leads to our client websites.
We aim to increase their online conversions and assist them to achieve the best possible results with maximum return on investment.
Our Core Values
T – Team Work
R – Results
A – Accuracy
F – Focus
F – Fairness
I – Integrity
C – Commitment
T.R.A.F.F.I.C is driven by our passion to deliver the best digital marketing results.
---



Our Marketing & Advertising Team
Alan Koh – Principal Trainer / International Speaker
If your business is not on the Internet, your business will be out of business.
Alan Koh, the Principal Trainer at Impossible Marketing, could not agree more with the above quote from Bill Gates, as he believes that being online helps companies to increase visibility and reduce operating costs.
Alan is a former banker from Standard Chartered Bank that won multiple awards before he quit his job to pursue his entrepreneurship journey in 2009. He started 11 businesses in the next four years, but all of them failed and nearly wiped out all his savings. While reflecting on his experience, he realised all his previous 11 businesses were unsuccessful as he was unable to attract enough customers. That inspired him to build a business that can solve the issue.
In 2012, he started Impossible Marketing with the vision of providing affordable digital marketing services to help companies get targeted traffic, quality leads and sales online. The results were overwhelming, and the team started to grow. In 2013, he converted Impossible Marketing to a private limited company offering digital marketing services and training programs to companies and individual who wish to excel.
His story was recently featured in The Sunday Times:
More media news featuring Alan and his team:
Today, Alan is an International speaker and the principal trainer of Impossible Marketing. He is also a certified advertising consultant that received his accreditation directly from Google and Yahoo/Bing.
You can email to enquiry@impossible.sg if you wish to engage Alan to speak at your event.
Serene – Trainer / Business Development Manager
A man who stops advertising to save money is like a man who stops the clock to save time.
Serene, a former private banker, is currently a business development manager and trainer at Impossible Marketing. She believes digital marketing advertising is the "next big thing" and strongly agrees with the above quote by Henry Ford.
Serene mainly assists Alan in growing Impossible Marketing by undertaking a variety of tasks. Just like Alan, she is also certified directly by Google & Yahoo/Bing.
She also holds a Banking & Finance Degree from the University of London.
Lynn – Trainer / Senior Lead Strategist
People do not buy goods & services. They buy relations, stories & magic.
Lynn is the lead strategist at Impossible Marketing and agrees with the above quote from Seth Godin. She graduated with an RMIT degree in Business Management. An avid "teh-o peng" person, she loves a good game of squash on the weekends to unwind.
Having studied Business IT diploma during her polytechnic years, Lynn has many years of experience in the industry. Now armed with an extensive web and mobile development portfolio built over the past 7 years, Lynn specialises in helping businesses increase their online revenues with conversion optimisation.  Her ability to strategise quickly and customise solutions has set her apart in the industry. Lynn's core expertise is in recognising different user behaviours and understanding why people do what they do, allowing her to create customised solutions that can attract users' attention.
Irvin – Trainer
If you can't measure it, you can't improve it. 
Armed with more than 5 years of digital marketing experience, Irvin is currently a trainer at Impossible Marketing. In his previous job, he works as an account manager in a digital agency and manages more than SGD $1 million in Google Ads spending. Some of the clients under his care are KFC, Pizza Hut and Dyson.
Having the key knowledge of managing and creating profitable Google Ads campaigns, he now leads the Google Ads and Analytics training programs at Impossible Marketing.
Irvin is also a former trainer at General Assembly.
Adeline – Project Manager / Web Developer
The best spot to hide a dead body is page 2 of Google.
Adeline graduated with a Diploma in Interactive Media Informatics from Temasek Polytechnic. With 8 years of experience in web technologies and digital marketing, she is currently the SEO project manager of Impossible Marketing.
Adeline loves to explore and learn new skills. She believes all businesses must have an online presence in today's digital world, especially on Google search.
Her main role is to bring clients' website to the 1st page of Google search for higher visibility and lead generation.
Joanne – Project Manager
Great content deserves great ranking.
Joanne has been with Impossible Marketing since 2013 and she is the 1st employee of Impossible Marketing. She loves the process of building a website from scratch, to see it climb in ranking from nowhere to be found on the 1st page of Google search results.
Joanne is also an SEO project manager. Just like Adeline, she focuses on optimising clients' website to the 1st page of Google organic search results.
Elvis – Project Manager
Make it simple. Make it memorable. Make it inviting to look at. Make it fun to read.
An enthusiast for all things digital with experience in paid advertising on Google & Facebook. Elvis thinks that a good product/service can't do without solid marketing support. Hence, he always strives to achieve the best results possible.
In his free time, Elvis is either out spending quality time with his group of friends or home enjoying his me-time while burying himself in drama series. He believes that having a positive mindset is the most important aspect to succeed in life.
Ben Nii – Account Manager
Marketing is no longer about the stuff you make, but about the stories you tell.
After graduating with an Arts degree, Ben Nii realised his passion for digital advertising & data analysis. With experience handling government affiliated accounts, Ben Nii manages to blend his passions to optimise & manage Google Ad campaigns.
In his free time, you'll find Ben Nii watching sports, reading something he's read many times before or even looking up the basics of different languages. Ben believes in enjoying life to the fullest, which includes applying himself at work.
Jennifer – Account Manager
Listen to understand, not to reply.
Graduated from Republic Polytechnic with a Diploma in Arts and Theatre Management, she is highly keen on learning about the world of digital marketing and understand the growing need for it.
With knowledge in brand marketing, social media management, client management and writing, she aims to stretch her abilities further as a Social Media Manager to help her peers and clients achieve their goals.
When not busy at work, Jennifer tends to submerge herself into the world of social media, reading to understand how the world turns through the minds of other individuals.
Rozliana – Content Strategist
Great content shouldn't be pitched, but educate and connect with the audience.
With a degree in Comm with the English Language from Singapore University of Social Sciences, Rozliana believes that today's communication is further enhanced with various digital platforms as powerful tools to convey the client's message and connect people.
Aside from her passion for reading and exploring creative content writing, this beauty enthusiast's hobbies also include petting stray cats and video games.
Hider – Content Strategist
We write to taste life twice, in the moment and in retrospect.

Hider graduated with a Diploma in Mass-Communications. He is a driven and creative, and passionate about the art of communication using the multitudes of different mediums available, to help manifest abstract concepts and wisdom for optimal understanding.
In his free time, he likes watching tv series and films with dark and heavy themes such as horror and dystopian science-fiction. Aside from also reading books of those genres too, he is an avid gamer and listens to a variety of music.
Nadiah – Content Strategist
The best marketing doesn't feel like marketing. 
With a deep passion for writing since young, Nadiah ventured into the Mass Communication field and earned herself a diploma.
She understands that gripping content can only be achieved when creative juices are flowing, and without it, content written will be nothing but a blank page.
While she spends most of her time working with words, mainly reading and writing, Nadiah also indulges in her favourite TV series and hangs out with the people she cherishes in her spare time.
Amirah – Content Strategist
Nothing sticks in your head better than a story. Stories can express the most complicated ideas in the most digestible ways.
As a child, Amirah can be found sending in essays and poems to be featured in the kids' section of the newspaper. As a graduate at RMIT's Bachelor of Professional Communications, she is ready to share her thoughts with the world.
At Impossible Marketing, she hopes to realise her childhood dream of becoming a professional writer while sharpening her knives in the digital world.
During her free time, she can be found binging Netflix series, napping, snacking on popcorn or screaming terror on Tottenham's match nights.
Diyanah – Digital Marketing Support
Diyanah graduated with a Diploma in Mass Communication. Her adoration of social network coupled with her eagerness to explore the digital world brought her to Impossible Marketing. Currently, she works closely with the project managers to achieve the best optimization for clients.
During weekends, she turns into a couch potato, chilling alongside her beautiful pet cat.
Yi Xuan – Digital Marketing Support
Yi Xuan studied Digital Video & Audio production and Filmmaking in Higher Nitec. Her main strength is in her editing skills where she is able to create coherent storytelling structures with any given footage.
Because of her passion for exploring new opportunities and widening her horizons, she has joined the SEO Department as a Digital Marketing Support. She is responsible for providing support for the managers in regards to projects with our clients.
During her free time, she enjoys singing, so she's always up for a karaoke session!
Laura – Digital Marketing Support
Laura is having a hybrid role with Impossible Marketing where she supports the creative and administration work.  She is capable of communicating ideas to consumers by developing concepts and coherent designs. Creating value in her works is what drives her continuous improvement in techniques and ideation.
Besides her interest in photography and films as a medium of expression, her curiosity makes her a wanderlust however, not a tourist.
Hui Xin – Digital Marketing Support
Hui Xin is a passionate Marketing and Finance graduate, with experience in helping diverse industry clients enhance their online presence and achieve their marketing goals.
She is a big fan of Google and love everything about Google products especially the search function.
During her free time, she can be seen watching Netflix or taking a nap.
Wei Ting – Digital Marketing Support
Wei Ting is a fresh graduate who has earned a Bachelor in Business Marketing. She hopes to deepen her digital marketing knowledge and working experience through an internship at Impossible Marketing.
She is keen on taking challenges at work to push herself to greater heights. With her eagerness to learn, she constantly seeks advice for improvement and aims to produce her best effort at work.
Wei Ting enjoys spending quality time alone and practising yoga during her free time.
Max – Web Developer
Armed with a Diploma in Mass Comm and a strong interest in user experiences, Max started his journey as a web developer with a stint at The New Paper, developing special web features and interactive experiences for external clients such as the Singapore Tote Board. Max hopes to be able to connect the world through the creative use of technology and immersive storytelling. In his free time, Max writes poetry, plays and designs video and board games.
As a web developer for Impossible Marketing, Max manages websites for clients and helps to develop meaningful experiences on each site.
Nigel – Web Developer
As a 3rd year student currently undertaking Business Information Technology in Temasek Polytechnic, Nigel hope to gain valuable web development experience with Impossible Marketing with his internship.
Beside having a strong passion in web design, he is also keen to learn more about digital marketing.
During his free time, Nigel delves greatly into his cherished hobbies such as reading, photography, listening to alternative music and playing various tabletop games.

Dita – Creative Executive
Dita graduated in Polytechnic with a diploma in Multimedia and Networking major. Dita studied digital arts and digital content, including web design, video, audio, animation, and visual editing. As a fresh graduate, she's eager to explore more about clients' need and improve her editing skills.
She believes that the most important thing about video editing is to be able to deliver the content or the message from the video to the audience. The strong impression is a must.
In her free time, she likes drawing, reading, and watching good movies.
Thomas – Creative Executive
Thomas is a Multimedia and Networking graduate. He is well versed in graphic design, video editing and animation, and is eager to contribute his skills as Impossible Marketing's in-house Animation Artist. He is also proficient in web design, 3D modelling and game programming.
An advocate for lifelong learning, Thomas believes that it is essential to continue learning and developing new skills if we do not want to get left behind. Fuelled by a strong desire to keep learning, he spends his free time brushing up his animation skills by watching tutorial videos.
His hobbies also include reading and gaming.
Eliana – Content Writer
Eliana is a graduate with a Linguistics and Multilingual Studies degree and brings her knowledge of language into use through writing for various audiences.
As a writer at Impossible Marketing, she hopes to broaden her horizons in the digital marketing industry and exercise her love for words at work.
Not just a keyboard warrior in one sense, Eliana is also a proficient pianist and musician who enjoys creative pursuits like hand-lettering and photography in her free time.
Andy – Content Writer
Currently waiting to begin his Bachelor of Arts in English course at Nanyang Technological University, Andy joined Impossible Marketing to broaden his working experience.
Apart from having a passion for reading and writing, Andy also constantly seeks new ways to express his creativity. A huge otaku of Japanese culture and anime, Andy's hobbies include poetry, video games, fashion, makeup and drag.
Benny – Content Writer
Currently pursuing a degree in Communication, Benny joined Impossible Marketing as a Content Writer intern in order to gain experience and improve his skills to make every word count.
With an interest in film, music, games and books, Benny is a storyteller and makes sure that he spends some of his free time catering to his creative thoughts, whether it be writing stories, scripts or his own personal ebook. Apart from that, Benny can be found roaming through his interests on Reddit and other online platforms.
Fitri – Content Writer
Despite having graduated with a degree in Fine Arts in Photography and Digital Imaging, Fitri's passion lies in storytelling. Having used photography as a medium, she yearns to be wordsmith once again.
Fitri hopes to gain insight into marketing and broaden her working experience with Impossible Marketing.
Apart from reading and writing, Fitri spends her free time doing art that she intends to exhibit in local and international spaces.
Cassandra – Content Writer
Cassandra hopes to humbly use her internship experience with Marketing Impossible as a learning platform to improve on her competency, tonality, and creative expression in writing.
During her free time – Cassandra enjoys long-distance walking, watching interesting television shows / films, and catching up on current affairs or pop culture news. But most importantly, spending time with her loved ones (which not surprisingly includes her non-living, but ever so comfy bed).
Nellie – Content Writer
Nellie is currently in Year 3 pursuing her Diploma in Mass Communications at Republic Polytechnic. She is open and willing to learn new skills and gain experiences. She hopes to use her internship experience here at Impossible Marketing Services to gain the adequate writing experience for her to pursue her passion in writing.
As persevering as she may be, she also enjoys spending her free time watching movies from all sorts of genres. documentaries and Unreported World on YouTube.
Nathalia – Content Writer
As a current Mass Communication student, Nathalia hopes to explore many avenues of writing through the wide variety of topics thrown at her. She aims to hone her writing skills at the internship at Impossible Marketing whilst picking up the craft of SEO marketing.
Known for her ever-changing hairstyles, you'll never know what the next colour she'll experiment with.
In her free time, catch her at the latest art exhibitions or jamming out at gigs.
Aquilah – Content Writer
Aqilah enjoys reading, writing and listening. As an aspiring storyteller, she hopes to amplify the voices of those who deserve to be heard in a compelling and digestible manner through words and visuals.
While still in the pursuit of a Diploma in Mass Communication from Ngee Ann Polytechnic, Aqilah is spending her time at Impossible Marketing as a Content Writer intern. Through her time with Impossible Marketing, she hopes to improve her writing skills by expanding her comfort zone.
As she believes that she is a constant work-in-progress, she looks forward to honing her skills further while being in the presence of professional media practitioners.
Clement – Content Writer
Clement is currently pursuing a degree in Life Sciences at the National University of Singapore. Through his internship with Impossible Marketing, he is eager to hone his practical and creative writing skills. Despite having an unorthodox background for the role, he hopes that cross-disciplinary knowledge will do him some good in creating content.
Having a broad interest in various topics like health, politics, and internet culture, he can often be seen trawling through news sites and Reddit, looking for the latest top stories.