If a picture is worth a thousand words, what is the worth of a video? At Impossible Marketing, we believe a video is worth the full story – Your story to be exact! That is why our video production team focuses on creating compelling videos for our clients' marketing needs.
With people around the world watching millions of hours worth of videos, there is no denying the value of video marketing in your online marketing strategy. We have a team of dedicated professionals at your service to refine your marketing efforts and increase your conversions rates through executing video campaigns across social media channels like Facebook and YouTube.
---
Top 4 reasons why you should do Video Marketing in Singapore
1. Video Marketing can boost conversions and sales
By having a creative video that captures the attention of your target group while conveying your intended message, the potential for conversions and sales will increase. Based on statistics from Hubspot, consumers mostly prefer watching a video regarding a product or service, as compared to reading descriptions about the same topic. Videos that explain or show details about a particular product or service are especially useful, as they can display functionality and leverage on consumers' emotions. An astounding 81% of the people surveyed purchased a product or service after watching a brand's video.
2. Video Marketing can help to encourage brand recall
Unlike the written text, videos often contain both auditory and visual content, which makes it easier for potential customers to remember the material included. By creating memorable videos, you can develop an active link between your business and the industry it is in, and remain in the forefront of your customers' minds. Even if consumers that saw your video do not purchase your product or service immediately, they may remember your video in the future and choose to buy from you then.
3. Video Marketing is accessible and easy to understand
While written descriptions will always be required, videos can disseminate the same information more concisely. For mobile phone users that are often on-the-go, videos are especially favourite, as they allow users to absorb vital information without having to spend time reading lengthy text. Videos are also highly accessible and user-friendly, as they can be seen on both mobile and desktop devices.
4. Video Marketing encourage higher engagement from users
According to Wyzowl, 83% of consumers will share a video they find relevant and enjoyable to others. When your video has an extremely high level of engagement (in the form of shares and comments), it can be considered as being viral due to its high outreach. Apart from helping the video to become more popular, the business may also enjoy increased sales when more people discover its products and services.
While it may be beneficial for your video to become viral, it is also essential that it remain purposeful and reflects your business image. A company that provides video advertising services in Singapore should have the ability to create engaging corporate videos that accounts for your brand's image during the production process. After all, your video content will affect your target group's retention and recall rates. 
---
The Marketing Videos we have created
Showcasing a new restaurant in Clarke Quay (FOO'D by DO).
Space can be transformed for wedding and solemnisation.
A new DIY product by PHS Singapore – An educational video on 4 steps to tackle hair loss.
Vlog – The journey to weight loss with Slim Couture by Michelle Tay.
Lose weight the healthy way.
A video for Yeo's Cintan Noodle.
A blood donation animation video we created for HSA and Red Cross Singapore.
An animation to marketing our video marketing services.
An educational video to compare and get a quote for your wedding online.
Slideshow videos – Fast and Trendy.
---
Our Commitment
---
Statistic don't lie – Video Marketing
Here are some of our video marketing results:

233k video views (and counting)
310 likes (and counting)
205 comments (and counting)
230 shares (and counting)
More info: https://www.fb.com/blissfulbrides/videos/1557564380933532

271k video views (and counting)
1.3k likes (and counting)
1.4k comments (and counting)
1.4k shares (and counting)
More info: https://www.fb.com/marchhmedia/videos/307527406414502
---
Send us a message / Request for a callback
We value your privacy. We do not share your information with any third parties.
By clicking 'SEND', you agree to our terms & conditions and privacy policy and authorize our consultants to contact you. Important note: You are liable under the Personal Data Protection Act if you key in false personal data or other people's personal data.
---
About Impossible Marketing
Impossible Marketing (Group Of Companies) is the leading Digital Marketing Agency in Singapore. We have a team strength of about 30 people with a combined marketing experience of more than 100 years. We are often loved by the media and were featured in: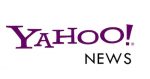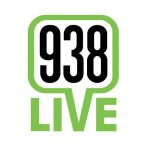 Since our inception in 2012, we have successfully served more than 1,000 clients. Here are some of them: