Another popular type of Internet Marketing strategy you can consider is Email Marketing. Email Marketing is the process of sending out mass emails to active email accounts to promote a company's product or service.
How does Email Marketing work?
Emails can be sent to request for business and to send advertisements to potential customers. Through email marketing, a large group of people may visit your website after finding out about your products and services, potentially helping to increase your sales. With constant engagement, you may even be able to build brand awareness and brand loyalty, gaining you loyal customers that will purchase from your business regularly.
While email marketing can be a largely influential Internet marketing strategy, it is important that business know how to craft content that will not be classified as spam by automatic filters. With our assistance, you can gain access to our active users, allowing you to share your content directly to them.
Why is Email Marketing important?
Instead of waiting for customers to come to you, you can use email marketing to reach out to them. Email marketing allows business owners to reach out to millions of potential customers in a short period. Email marketing also enables business owners to stay in constant contact with their existing customers through providing updates on ongoing promotions or even new products and services.
How can Email Marketing help in my business?
Email marketing is most useful if you have an attractive promotion and wish to reach out to our database of 1 million active email accounts.
With our email marketing services, your business can benefit significantly even if the conversion rate is only 1%.
From our 1 million email addresses, if 1% of them decided to visit your website to find out more details, you would have gained 10,000 visitors (1mil x 1% = 10,000). Out of the 10,000 potential customers who visited your website, another 1% (10,000 x 1% = 100) may call you for more details. In conclusion, you may have gained 100 potential sales.
Send us a message / Request for a callback
We value your privacy. We do not share your information with any third parties.
By clicking 'SEND', you agree to our terms & conditions and privacy policy and authorize our consultants to contact you. Important note: You are liable under the Personal Data Protection Act if you key in false personal data or other people's personal data.
---
About Impossible Marketing
Impossible Marketing (Group Of Companies) is the leading Digital Marketing Agency in Singapore. We have a team strength of about 30 people with a combined marketing experience of more than 100 years. We are often loved by the media and were featured in: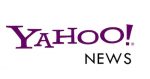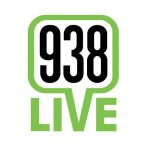 Since our inception in 2012, we have successfully served more than 1,000 clients. Here are some of them: