Here are the top 8 reasons why companies choose us to manage their digital marketing campaigns and why you should too!
1. A company With Proven Results
While many companies in Singapore that provide SEO services and SEO training course, Impossible Marketing is probably the only company with proven results. Our company website (www.impossible.sg) has consistently ranked at the top results on Google for many SEO related keywords.
#1 for "Internet Marketing Singapore"

#1 for "Singapore Internet Marketing"

#1 for "Online Marketing Singapore"

#1 for "Singapore Online Marketing"

#1 for "Digital Marketing Singapore"

#1 for "Singapore Digital Marketing"


#1 for "SEO Singapore"

#1 for "Singapore SEO"

#1 for "SEO Services Singapore"

#1 for "Singapore SEO Services"

#1 for "SEO Company Singapore"

#1 for "Singapore SEO Company"

#1 for "SEO Expert Singapore"

#1 for "Singapore SEO Expert"

#1 for "Best SEO Singapore"
#1 for "Singapore Best SEO"

#1 for "SEO Consultant Singapore"

#1 for "Singapore SEO Consultant"

#1 for "Search Engine Optimization Singapore"

#1 for "Singapore Search Engine Optimization"

#1 for "Search Engine Optimisation Singapore"

#1 for "Singapore Search Engine Optimisation"

#1 for "SEM Singapore"
#1 for "Singapore SEM"
#1 for "Video Marketing Singapore"
#1 for "Singapore Video Marketing"
#1 for "Email Marketing Singapore"
#1 for "Singapore Email Marketing"
And many more….
Click to view more of our results.
* Results may vary from time to time
---
2. SSG Approved and SkillsFuture Credit Eligible
SkillsFuture Singapore (SSG) is a national movement to provide Singaporeans with the opportunities to develop their fullest potential throughout life, regardless of their starting points.
---
3. A Google partner company since 2014 (our consultants are certified directly from Google)
Impossible Marketing is honoured to be recognised by Google as one of its partners. The Google Partner badge is a sign that we have passed the certification exams set by Google and proves that we are aware of the latest product knowledge.
---
4. An International company with HQ in Singapore
From a small company in Singapore with only one employee, Impossible Marketing has grown tremendously in just a few short years, to become a well-known company with about 30 employees. Our team of consultants, project managers and writers strives to help our clients by providing excellent services from our headquarter in Singapore.
Read more: https://www.impossible.sg/about-us
---
5. A Company That Is Recognised By The Media In Singapore
Impossible Marketing is featured in The Straits Times, The Sunday Times, AsiaOne News, Yahoo News, Reuters, 938 Live, e27.co and many others.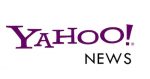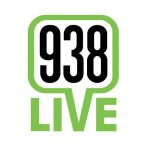 ---
6. A Company That Is Trusted By The Big Brands In Singapore
We are honoured to have worked with many individuals, entrepreneurs, companies and respected brands in Singapore.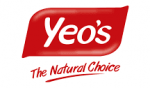 Click to view more of our client portfolio.
---
7. A Company That Is Loved By Their Clients & Students
The team was professional, courteous and very efficient. After engaging them for their video marketing services, we saw a significant increase in our sales. Our website traffic and social media followers have also increased by a significant margin. Job well done!
– Victoria Lim, Sales & Marketing Manager of Kalms Singapore Pte Ltd
The campaign was a great success. After the video went live, we are flooded with calls and inquiries. In a short span of 8 weeks, we have 117 people signing up for our classes. 2 thumbs up to the team!
– Paul, Marketing Partner of Linda Mandarin Pte Ltd

Impossible Marketing was results – focused and provided us with excellent service. In a really short space of time, they brought our website to the number one SEO ranking for keywords related to weight loss. We have received a significant increase of leads to our website! Thank you Impossible Marketing!
– Sherlin, Co-Founder of Slim Couture
I attended Alan's class 3 months back. It helped me to boost my website to 1st-page ranking number 2 and number 3. With that, sales have increased by 30% to 40%. In my order form, a lot of people click that they know me from Google search. Thanks, Alan.
– Ruth, business owner

I'm proud to say that my website is on page 1 number 1. My company is a startup company and In Singapore, there are many big players in the market. Now we have outranked everyone of them and we are getting a lot of enquiries. Our last month sales were about $30,000 and that's like a really huge amount for a startup company. We got the much-needed boost and encouragement to take it further. I hugely recommend this course. Thank you!
– Fazel, marketing manager

My company's website from nowhere to be found on page 2 within 2 months. I continue to apply the Impossible Marketing's method and within another 2 months, it went from page 2 to page 1. Right now we are in the middle of page 1. I believe we will reach top 3 soon. The good thing about being on page 1 is – we receive many leads. With the leads we are getting, we don't have to worry about marketing cost and we cut down a lot of our marketing cost. I really recommend everybody attend the course.
– Gary, Mobile App Developer
View their video testimonials here: Student testimonials.
---
8. A Company That Truly Cares
As we believe in giving back to society, Impossible Marketing has worked on several corporate social responsibility plans that can help the less fortunate in Singapore. We hope that our efforts can help them improve their standard of living through finding employment opportunities or receiving more assistance.
Read more: https://www.impossible.sg/corporate-social-responsibility