Impossible Marketing was established in 2012 as a sole proprietorship and was converted to a private limited company in 2013. Our Digital Marketing Agency offers a wide range of solutions to help companies and individuals grow their business online. As of 2018, our team strength is about 20 employees. Together, we have more than 40 years of experience in the digital marketing industry.
Headquartered in Singapore, Impossible Marketing has successfully served more than 1,000 customers since 2012.
Some of our clients are: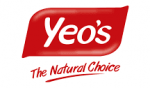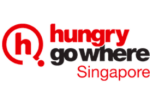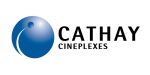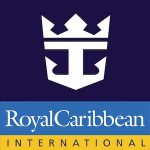 The management team at Impossible Marketing takes a bold and disciplined approach to grow the business. We follow the "3P + 1P" business formula by Marcus Lemonis closely.
---
People
Impossible Marketing is led by Alan and Serene. Both of them are ex-bankers of Standard Chartered Bank (SCB), Singapore.
Alan used to work as a relationship manager in SCB from 2005 to 2009. He won 8 prestigious awards in his four years stay with the bank. Despite being frequently headhunted by other banks, he chooses to stay and grow with SCB. In 2009, Alan decided to quit his banking career to pursue his childhood dream of becoming an entrepreneur. Read more here: https://www.impossible.sg/about-us.
Serene started her career as a telemarketer in SCB in 2004. In her nine-year stay with the bank, she was gradually promoted to become a private banker. In 2014, she decided to leave her banking career to join Impossible Marketing. Since then, she has assisted Alan to grow the team size by 10x in Singapore.
Impossible Marketing believes in treating our people (employees) right, allowing them to focus on providing our clients with the best possible service. We invest heavily in our employees by sending them to internal and external Digital Marketing course to acquire new skills. By increasing their knowledge, we hope that they can better communicate with our clients and offer improved solutions for any problems.
As we understand that most people will love to work from the comforts of their home, Impossible Marketing offers an array of benefits to make the office more comfortable for our employees.
Our office has a fully stocked pantry with a variety of drinks, coffee and ice-cream. We also have a movie/ gaming area for our employees if they wish to unwind. If they are feeling tired, we have sleeping space for them to take a power nap.
To encourage a healthy lifestyle, every employee has access to our office gym and swimming pool. We also do bi-weekly after work badminton sessions.
As the team grows, we may encounter communication problems within our organisation. As such, we go on a team bonding event on the last Friday of every month to bring everyone together. We also organise a yearly company trip to bring everyone closer.
Happy Employees = Happy Clients!
---
Process
The management team firmly believes in specialisation. Besides the management team, employees in Impossible Marketing are mainly split into three different roles.
Sales – The sales team is the 1st point of contact with clients. Their primary objective is to connect with clients, understand their needs and present them with the most suitable digital marketing solutions.
Service – Upon closure, the sales team will connect the clients to the services team. Our services team will be the primary point of contact with the new client from this point onwards. That will free up the time of our sales team to bring in more business to the company.
Support – Our support team mainly assists the service team with their digital marketing work (content creation, ad creative, articles write-up, video production, etc).
The specialisation of roles keeps the process simple and allows Impossible Marketing to scale easily.
---
Products
We offer a wide range of affordable yet highly effective Digital Marketing solutions (SEO, PPC, Social Media Marketing, Video Marketing, Influencer Marketing, etc) in Singapore. This allows our sales team can reach out to clients from different industries that have their specific marketing needs. Beside this, it also allows our sales team to cross-sell various products to the same client. By offering more services to one client, we have built a much stronger relationship with them.
Click to view more: https://www.impossible.sg/why-us/our-results
---
Profit
End of the day, we want all investors to have a peace of mind with their investment.
Here are some of the key points of our revenue:
We have a good diversity of income from different industries such as financial, education, medical, retail, F&B and many others.
We have a good diversity of income from different types of digital marketing solutions we provide.
Our business is built based on recurring revenue.
Our balance sheet is strong and healthy; we have continued growth in revenue.
We continue to invest in different marketing solutions to improve our service offerings.
Interested in talking to us? Get in touch with us by sending us an email today!