Overview
Do you know that as of March 2018, 30% of all the websites in the world are powered by WordPress? – Source: www.wpengine.com
WordPress is one of the most commonly used Content Management System (CMS) in the world. Launched in 2003 as an open source platform, today, WordPress is more than a blog publishing platform. It has a lot of versatility and gives you full flexibility to create any type of website. The wide range of themes and plugins increase its functionality to a great extent. That's why you can create any kind of website using WordPress.
---
Key Features
100% payable using SkillsFuture Credit
Learn from an active Digital Marketing Agency that has built more than 500 WordPress websites!
Up-to-date course modules
Hands-on training
A step-by-step guide to creating your WordPress website
Actionable strategies you can implement during and after the course
Structured curriculum developed by a group of web developers and programmers
Certificate of Completion
After course support
---
About The Course
Our interactive 1-day workshop will equip you with the basic knowledge needed to create your very own website. It will be an interactive hands-on lesson, where you will learn to install, create, customize and maintain your website.
---
Course Objectives
By the end of the workshop, you will be able to:
Create a simple yet modern-looking website all by yourself
Able to link up your web hosting and domain name to make a website online
Manage and maintain a Word Press website (updating of web content, add pictures, add videos, add a contact form, etc)
Create your own business emails (instead of impossible@gmail.com, it can be enquiry@impossible.sg)
Back up a Word Press website, and transfer the entire site to another domain or web host.
Increase your website security and reduce the chances of being hacked
Understand basic on-page Search Engine Optimization to improve a website's search engine friendliness.
---
Course Modules
Module 1 – Introduction
What is a content management system
Essential elements to get started
What is a domain name
What is web hosting
Module 2 – Domain and Hosting
Recommended domain name registrars
How to buy a domain name
How to check for domain name availability
Recommended web hosting providers
What to consider when choosing the right hosting plan for your needs
How to purchase a web hosting account
How to point/link a domain name to a website
Module 3 – Navigating cPanel
The main element to take note of in cPanel
How to set up company emails (eg. enquriy@impossible.sg)
Assessing File Manager
Module 4 – Word Press Installation
4-step Word Press installation
Logging into Word Press
Module 5 – Word Press Themes 
Modern Web Design Trends
Choosing a reliable Word Press Theme
Installing a theme
Module 6 – WordPress Settings 
How to edit the general settings
How to add and edit contents
How to edit Website setting through the Reading settings
How to control the interaction of visitors and other blogs with your website through discussion settings
How to manage image sizes through Media Setting
How to edit permalinks settings
Managing users (Add/edit and delete users)
Module 7 – Plugins
How to install plugins
Things to take note of when installing plugins
Module 8 – Adding Site Content
Creating web pages
Creating subpages
Setting up your main navigation menu
Adding content to the Visual Editor / Text Editor
Adding images to your page
Creating hyperlinks
Publishing your page
Creating posts
Setting up a blog
How to upload a logo
Customizing the footer
Module 9 – Contact Form Creation 
Creating a contact form
Embedding a contact form
Testing of the contact form
Module 10 – Adding images to your website
Things to take note of when sourcing for images
How to create your own homepage banner
How to resize your images
How to compress your images
Bonus Module 1 – Website Security
How to increase website security for word press
What Plugin to use
Bonus Module 2 – Website Backup and Maintenance
How to Backup your website through Cpanel
Update your password regularly
Bonus Module 3 – Making your Site SEO-Friendly
Installing Word Press SEO
On-page SEO ranking factors (Meta description / Meta tag)
---
Who Should Attend
Business owners and entrepreneurs who wish to build their own website using WordPress
Aspiring entrepreneurs who wish to start their own business
Digital Marketers who wish to learn about WordPress web designing
Working professionals who are looking for a career change to the Digital Marketing industry
---
Prerequisites
Basic computer knowledge
Please bring your own laptop for the course
A laptop can be provided during training upon request (please inform us 2 days before the start of the course)
---
More Details
Post Course Support
Certification

Participants will receive certification upon completion of the course
Course Fee
$500 (100% payable using SkillsFuture Credit)
NTUC members can use UTAP to fund $250 of the course fee
Class Size
Minimum 4 to start
Maximum 10 pax (2-3 seats will be reserved for the less fortunate as part of our CSR)
Available Course Dates
19 Oct 2019 (Sat), 9.30am to 5.30pm (full house!)
20 March 2020 (Fri), 9.30am to 5.30pm (full house!)
20 June 2020 (Sat), 9.30am to 5.30pm (full house!)
14 Aug 2020 (Fri), 9.30am to 5.30pm (full house!)
16 Nov 2020 (Mon), 9.30am to 5.30pm (full house!)
Course Venue

The live training will be conducted online
Students will be given a link to access to the live training on that day
FAQ

---
Trainer Profile
Lynn is the lead strategist at Impossible Marketing. She graduated with an RMIT degree in Business Management and Business IT diploma during her polytechnic years. Lynn has many years of experience in the Digital Marketing industry. As a Business Consultant, she customised business solutions for the marketing needs of different industries.
Now armed with an extensive website, mobile development and Facebook advertising portfolio built over the past 7 years, Lynn specialises in helping businesses increase their online revenues with conversion optimisation.  Her ability to strategise quickly and customise solutions has set her apart in the industry. Lynn's core expertise is in recognising different user behaviours and understanding why people do what they do, allowing her to create customised solutions that can attract users' attention.
Lynn has vast experience working on hundreds of WordPress website development projects and multiples Facebook advertising campaigns, which achieve a 900% increment in leads in less than 3 weeks. Lynn now spearheads the website development and Facebook advertising training programs at Impossible Marketing. 
---
Register Now!
We value your privacy. We do not share your information with any third parties.
By clicking 'SEND', you agree to our terms & conditions and privacy policy and authorize our consultants to contact you. Important note: You are liable under the Personal Data Protection Act if you key in false personal data or other people's personal data.
---
Explore Our SkillsFuture Credit Eligible Courses
---
About Impossible Marketing
Impossible Marketing (Group Of Companies) is the leading Digital Marketing Agency in Singapore. We have a team strength of about 30 people with a combined marketing experience of more than 100 years. We are often loved by the media and were featured in: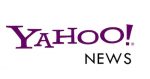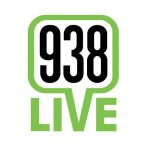 Since our inception in 2012, we have successfully served more than 1,000 clients. Here are some of them: