Gameday Is Here: Impossible Visits Sentosa For Team Bonding
Updated on: 7 October 2022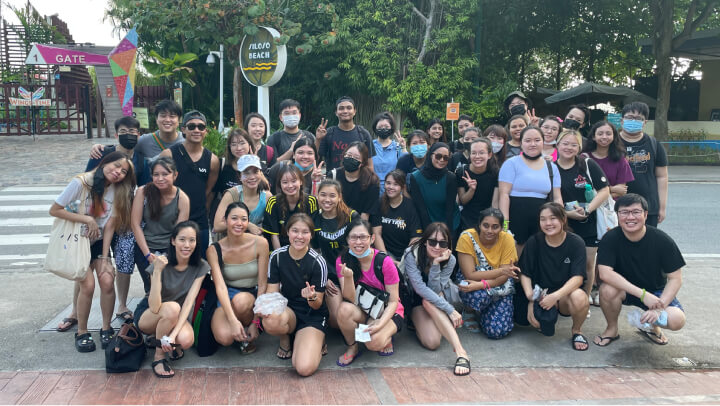 What better way to get to know one another than over a fun time of friendly team bonding games?
Team Impossible, in yet another company bonding, headed down to the Southernmost point of Singapore – Sentosa! While the weather that day was not as favourable as we expected, causing us to change our initial plans, everyone was, nevertheless, still in high spirits and maintained a competitive mindset.
Playing a number of friendly team bonding games, our digital marketing agency was split into our respective teams consisting of different departments, with the aim to build relationships and foster better teamwork. It started out with locating our team members – with a fun twist of discovering who they are through unique words, symbols or names! It went from names of renowned Olympic athletes to characters from the Lion King. In this case, being slow and steady wasn't going to win the game – the faster you find your teammates, the more bonus points you'll get!
After the teams were set, we moved on to thrilling games like Balloon Train, Ddakji, and Cone Collector – testing our teamwork, skills, and speed – the same effort that we've always been putting into any SEO or SEM campaign. Our blood, sweat, and tears apply to both our work and bonding sessions!
The day was spiced up further with even more action-packed games in the form of categories – from Wear-ability, React-ability, Stability, and Reachability to Jump-ability – testing out our specific skills like reaction time and flexibility. It's safe to say that a competitive atmosphere was developed instantly, especially with points and prizes at stake.
With that, we reached the last stretch – prizes and appreciation time! We ended off our day by awarding the winning team as well as appreciating some of our colleagues who performed well with Takashimaya gift vouchers. At the end of the day, it was not about winning the games. What mattered was different departments coming together to foster a better working relationship with one another, which will lead to better support as we tackle future campaigns and projects.
It was indeed a much-needed bonding time and break with Team Impossible as we took a day off from our screens and phones. With that brief but necessary break, we are ready to serve your marketing needs and help you achieve the lead generation your brand is looking for.
Check out some of our funny moments at Sentosa below!