Helpful Content Update 2.0: Google Rewards Quality Content
Updated on: 16 December 2022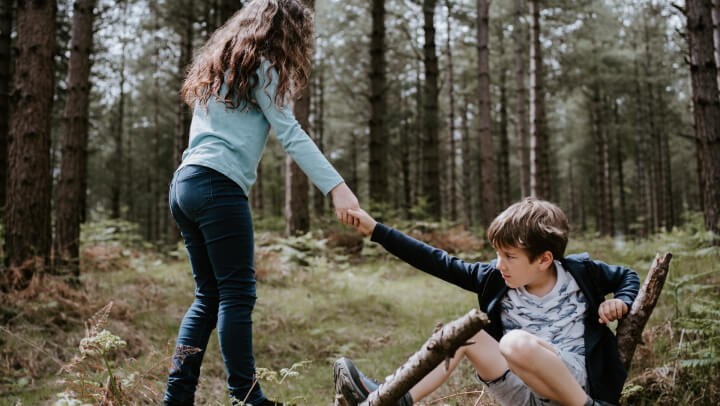 Google has, in their recent months of update releases, shown the world the direction they are heading towards – user-centric search results. As of 5th December, Google has, once again, released an update on its helpful content search, which will be fully implemented globally by 19th December.
Google announced on 6th December that December's helpful content search update, which will take approximately two weeks to be fully implemented, helps to improve their classifier and works over online content all around the world across every language. This update is a step up from their helpful content launch in August, which had limited content and language targets.
With this December's update, the helpful content search impacts sites all over the word. Previously, the helpful content launch impacted only English content. Now, it impacts every language, enabling Google's algorithms to filter out low-quality content more effectively. Such contents are not user-centric and are created for the sole purpose of ranking well on SERPs.
Read on to understand what the December help content update is about, and what it means for your website and SEO.
How does this helpful content search algorithm function?
In most of its updates this year, Google has significantly shifted from encouraging brands and businesses to create SEO content to creating user-centric SEO content. Businesses, brands, and digital marketing agencies are encouraged to adjust their marketing strategies by combining content marketing with SEO to achieve optimal branding results.
The helpful content search system rewards a site that offers valuable, quality content that benefits searchers. In other words, if your web content is found not to meet the searcher's needs, you might not rank well on SERPs. The system, through a site-wide signal generation, automatically pinpoints content that is not helpful to searchers, or in other words, search engine-first. Some questions that you can answer to gauge the helpfulness of your web content are:
Are you producing much content covering various topics to boost the effectiveness of your SERP ranking?
Are you mainly summarising other people's content without any personal thoughts and solutions?
Did you create content just because it is considered a trendy topic and it will get you the necessary search traffic?
Are you writing on topics without any relevant experience, thus not providing any concrete answers?
Answering yes to some of these questions is a sign that there may be a need to reevaluate the thought process behind content creation. This month's helpful content search classifier process will work across every language automatically. This means that sites with unhelpful user-first content might still rank well as there are concurrent signals that identify those contents as beneficial and relevant for searchers. However, with the update – Google will soon start to recognise web pages with valuable and helpful content.
What does this update mean for my site, and what to do if I am affected?
First of all, there are many ranking Google SERP factors you need to be aware of besides creating a user-centric experience. However, since this helpful content search update targets content that provides a helpful and reliable experience, you need to ensure that your upcoming contents are people-first rather than search-engine-first. Additionally, you might also want to take a step further by vetting past content to ensure that they are helpful and relevant. This might include optimising existing SEO content to the latest practice.
Some further questions that may help you further to assess the relevancy and benefits of your site contents are:
Does your content offer original reporting, analysis, research, and information?
Does your content offer interesting information or insightful analysis beyond what is readily available online?
Do your content offer originality and substantial value to searchers?
Do you avoid overhyping or using exaggerated statements to get views?
If your site was affected by this update, it might take a couple of months to get back on your feet. It is vital not to rush through this process, as recovery takes time. If you do not have the adequate knowledge to make changes to your content and do everything right, then getting professional and experienced SEO services is the way to go. The classification will no longer apply to your site as soon as proper practices are implemented.
Conclusion
Ranking well on SERPs is no longer just churning out as much SEO-optimised content. Many searchers want solutions to their queries, and if you are able to provide the answers they are looking for, you will definitely do well on your rankings.
If you notice any visible changes in your rankings and search results over the next couple of days – don't fret, as it it is most likely due to this helpful search update. As with Google, they are always constantly updating their algorithms to provide the best user experience. Hence, always keep up-to-date with their changes and release, follow their ranking guidelines, and you will be able to reap the benefits!