YouTube Shorts Update: 6 New Content Creation Feature To Use
Updated on: 7 September 2023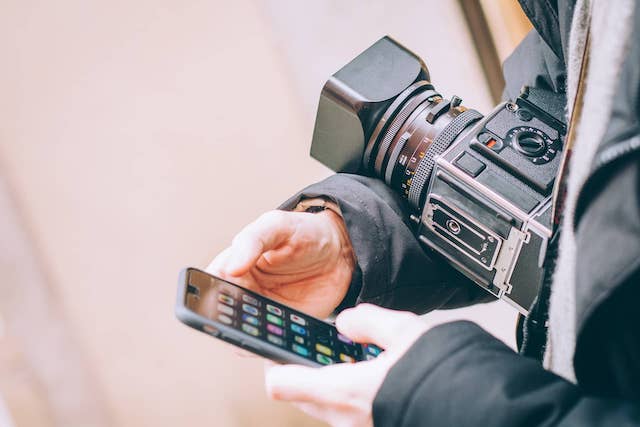 If you have not heard about YouTube Shorts before, you are probably missing out on a lot of social media marketing opportunities. YouTube Shorts, or Shorts for short, was introduced to provide content creators, marketers, businesses, and digital marketing agencies, with a fun and light-hearted way to generate and share video content.
With the rise in popularity of short-form content, tools such as TikTok and Instagram Reels became increasingly popular among users as a way to expand their creativity. YouTube Shorts is no different. From tools that enable creators to leverage the wide pool of content that YouTube has, to expanding their Partner Program so that content creators can be a part of the community, earning money from their Shorts, the benefits of utilising Shorts as part of your SEM services and strategies are limitless.
In fact, with the recent release of six new Shorts features, we think that the future of social media marketing is going to be really interesting. With that being said, here are the six content creation features you need to jump aboard.
1. Collab: Discover a new avenue for remixing
Collab allows you to record Shorts alongside other Shorts or YouTube content. Creators can select from a list of layouts to remix, from left to right and top to bottom split screen format. Collab joins Cut, which allows creators to use up to five seconds of a Short or YouTube video in their own Shorts, and Green Screen, which uses a Short or YouTube video as the background of the user's own Short.
2. Q&A: New stickers and effects for better interactions
YouTube has, over the past couple of months, added many new stickers and effects to Shorts. And it seems like they are not done yet. With their new Q&A sticker, creators can ask their audience questions and get instant responses from them, boosting creator-audience interaction, which is an ideal marketing strategy for businesses. So, the next time you wonder, "What do my followers want to see in the next product?" Short's Q&A sticker has got you covered.
3. Mobile-first vertical live: Get discovered in the Shorts feed
The mobile-first vertical live feature is still in the testing phase. Once officially released, viewers will be able to see previews of live videos mixed into the Shorts feed. Once a viewer taps onto the live video, they will be brought to a scrollable feed where they can view other live videos.
YouTube hopes that with this upcoming feature, creators will be able to build a strong community, interacting with new and existing followers from all over the world.
4. Content suggestion: Make your content creation more efficient
YouTube wants to make content creation easier, especially for those who are new to it. With the new feature called suggestion, it bundles the effect and audio automatically from the Short you are remixing it from automatically. Hence, you do only need to worry about filming your Short content.
5. Shorts playlist: Save inspiring Shorts
With the Shorts playlist, users can now compile a playlist of some of their favourite Shorts, especially if they have a Short audio and effect that they do not want to miss out on.
6. Transform a horizontal video to vertical composition
This feature will be slowly rolled out over the next couple of weeks. With it, users can utilise the recomposition tool to easily convert their horizontal videos into Shorts format. Once the user has chosen the video they want to remix, they will be able to adjust the crop, zoom, and layout of the Shorts.
Conclusion
With updates to various social media platforms, such as the recent introduction of Instagram Threads, so must our social media marketing strategies too. And by combining them with content marketing and SEO strategies, you are able to maximise your target audience reach, achieving optimal visibility.