5 Vital Content Strategies To Keep Up With An AI-Driven Era
Updated on: 13 September 2023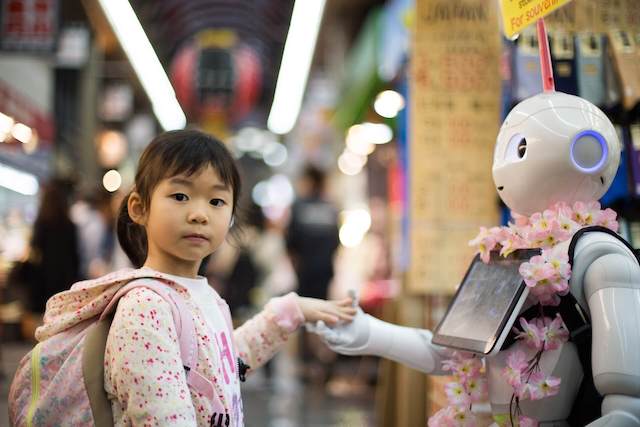 The search landscape is constantly evolving, with AI chatbots, such as Google Bard and ChatGPT, being integrated into various search engines. Just as our SEO optimisation strategies must evolve with AI, so must your content strategies, too, in order to remain helpful and valuable to users.
In fact, since last year's helpful content update, Google has been emphasising the priority of user-centric content over SEO-centric content with the emphasis on ensuring that your AI-generated content displays adequate E-E-A-T qualities. The question you should be asking yourself when planning your content strategy is not about quantity but rather the impact and quality of your content.
The introduction of AI offers significant help and a promising future for content creation. However, there needs to be a balanced approach in order to optimise its potential. Google does not denounce AI-generated content but rather those that do not offer much value to users.
In fact, AI is ideal for helping to draft content. However, there still needs to be a human touch in fact-checking and reviewing the generated content in order to ensure relatability, authenticity, and accuracy. By doing so, you are able to stand out from all other available information.
In this article, we will explore the five must-have content strategies that enable you to keep up with an AI-driven era.
1. Content audit
It is vital to be aware of your content's current landscape in order to refine your content strategy for meaningful growth. A content audit helps you to recognise various statistics of the KPI of your website's contents, from discoverability to performance and SERP ranking. Conducting a content audit enables you to identify key content that is meeting your brand's project needs and what needs to be improved on. There are three areas that you need to measure when conducting content audits.
Quantitative: This area covers aspects such as the number of indexed pages, content opportunities, and content gaps (Availability), as well as visibility percentage for the identified group of terms (Visibility).
Qualitative: This area covers aspects such as the number of rich results, the number of featured snippets or Q&A results (Rich results), as well as entity gaps and the number of entities covered (Entity coverage).
Performance: This area covers aspects such as organic traffic and traffic potential (Traffic), a combination of bounce rates and time spent on the website and specific pages (Engagement), as well as transaction revenue and conversion rate (Conversion).
2. Forecasting
Forecasting involves predicting the potential influence of your generated content. It is vital to help enhance engagement and maximise the use of resources. Forecasting means gauging the expected impact of your content in terms of conversions, engagement, and reach.
You can improve the tailoring of your content by:
Recognising how your content will resonate with your target audiences and identifying trending topics
Examining past successful content
By doing so, you are able to ensure that your content not only meets what your targeted audiences are searching for but also aligns with your project goals.
3. Content marketing plan
Strategic planning sets the foundation for generating content that both engages audiences and meets project goals. A content marketing strategy combined with SEO will serve as the blueprint detailing various measures to assess success, techniques to achieve success, and content direction and aim.
Linking your content marketing plan back to the KPIs identified in your content audit guarantees that you make an informed decision that is backed by your data, allowing you to maximise user impact.
4. Content calendar
Google has stated that consistent posting of content is one way to target and develop user trust. Drafting a comprehensive posting schedule for your content strategy guarantees content consistency, allowing you to maximise your engagement with your targeted audience. A content calendar helps to organise the generation and sharing of content over your project timeline, facilitating the dissemination of tasks and helping you to leverage seasonal events and trends.
5. Performance reporting
Your content strategy has to be refined and enhanced constantly. Hence, understanding your content's impact is imperative. Performance analysis and reporting is a process that helps you to collate insights on the performance of your published content, ranging from users' responses to engagement metrics., allowing continuous refinement and synchronisation with your users' preferences.
Conclusion
In conclusion, to ensure that your content strategies are able to keep up with an AI-driven search landscape, you need to start by evaluating and scoring your current content and conducting adequate research so that you are able to forecast correctly.
With the collected data, come up with a solid content marketing plan and carry it out, creating content that is, first and foremost, user-centric followed by SEO-centric. Concurrently, you should conduct performance analysis and reporting, tweaking and improving your content marketing plan to meet your users' and business's needs.
As AI continues to evolve and reshape the search landscape, it is vital that we continue to understand our audience even more, ensuring that the content we generate today will remain beneficial and relevant now and tomorrow.