Guide To Demonstrating E-E-A-T In AI-Generated Content
Updated on: 6 April 2023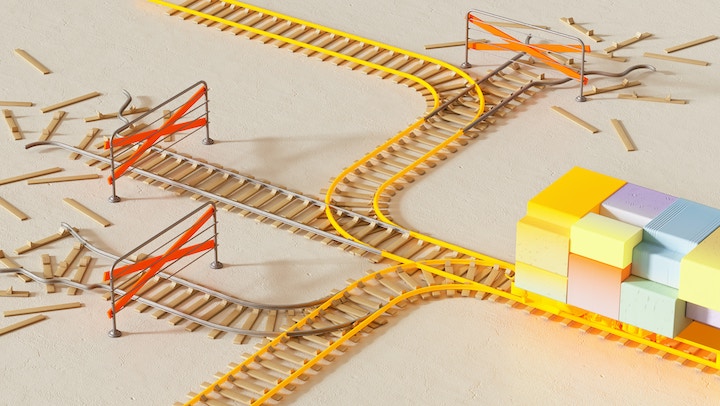 The emergence of AI-generated content has been advantageous for smaller companies and businesses with limited resources. However, despite the benefits of these tools in terms of time and cost savings, content quality remains paramount for SEO.
Google's search algorithms are increasingly prioritising user experience and satisfaction, making it essential for website owners and content creators to produce high-quality, valuable content to achieve a high ranking in Search Engine Results Pages (SERPs). 
This is particularly important when it comes to AI-generated content, as it can be more difficult to demonstrate the necessary elements of E-E-A-T (Experience, Expertise, Authoritativeness, and Trustworthiness). Therefore, it is crucial to pay close attention to these four key components and ensure that they are evident in your AI-generated content to maximise its performance in search results.
The sharp growth in AI-enabled tools and AI-generated content
AI-enabled tools and AI-generated content is not just part of a temporary phase. There has been a significant increase in the use of AI in the content creation process, as well as tools, such as AI-boosting ad performance tools.
As Uncle Ben from the Spiderman movie famously said, "With great power comes great responsibility." This applies to the use of AI tools in content creation, as it is crucial to carefully review the generated content and ensure that it is helpful rather than simply produced for the sake of quantity.
While AI-generated content can save a lot of time, it is important to note that Google will continue to adapt and evolve its assessment strategies to ensure that users have access to useful information.
Google's take on AI-generated content
In November 2022, Google announced their ability to identify AI-generated content. This means that content generated by AI that lacks effort, value, and purpose will be considered poor quality and will not perform well on SERPs.
However, it is worth noting that Google is not completely opposed to AI-generated content. They are against AI-generated content that lacks value and is merely another piece of content on the internet.
To improve lead generation with AI-generated content, it is recommended to add a human touch and edit the content to ensure it is SEO-optimised. This will help demonstrate experience, expertise, authoritativeness, and trustworthiness.
Ensuring E-E-A-T is demonstrated in AI-generated content: What to look out for
The demonstration of E-E-A-T must be applied in three key areas:
The overall website

The content on the SEO target page

The author of the content
Trustworthiness is the most critical component among the four elements of E-E-A-T. Pages with low E-E-A-T are deemed untrustworthy, regardless of how much expertise, authoritativeness, or experience they showcase. To ensure trustworthiness, it is essential to fact-check AI-generated content and follow healthy SEO practices like linking to authoritative sources, using targeted keywords, and including personal experiences and opinions.
It is best to view E-E-A-T as a filter that Google uses to distinguish between helpful and unhelpful content rather than a crucial factor for ranking on SERPs.
Conclusion
Despite the perception that AI-generated content is at a disadvantage, it can actually be a valuable asset to enhance SEO marketing strategies. Many digital marketing agencies in Singapore utilise AI-powered tools as part of their SEO services.
However, it is crucial to recognise that such tools alone are insufficient and require human expertise and effort to ensure that the content provides value to users. This can be achieved by leveraging what humans can offer that AI cannot:
Enhancing the authority of the topic at hand by drawing on the expertise of other specialists

Sharing personal experiences and expertise to provide valuable insights to customers seeking a particular solution

Gaining real-life and first-hand experiences
All of these actions should demonstrate E-E-A-T, which ultimately makes AI-generated content more trustworthy and credible.