10 Important Elements That I Prioritise For My SEO Strategy
Updated on: 21 May 2021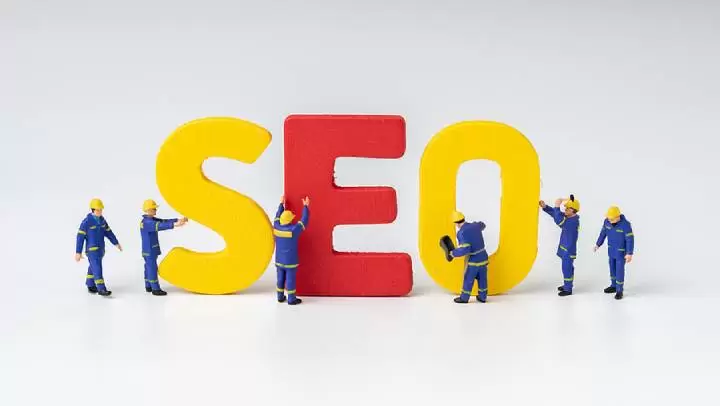 With Google's constant SEO updates and changes, it can get overwhelming to keep up with all the different factors that impact how your website ranks in the search engine results.
But what I've learned is this – it's far more important to get the basics right and set up a good foundation for my SEO strategy before I can improve on it and see the results of my efforts paying off.
While there are countless SEO tips out there, I have to start with the most important elements of SEO that will make the biggest possible impact on my ranking goals – starting with this list below.
1. Your audience and industry
Without knowing who your audience is, you won't know which keywords to target – and your efforts won't be as effective. When you have discovered the specific and defined audience to cater to, this will help you form your SEO strategy and ensure you are achieving engagement from that traffic.
It's also wise to know who your competitors are in the industry you are in. How are they executing their SEO strategy, and how can you gain an edge over them? Figuring out these questions can help you nail down your next step.
2. Keyword research
Once you have determined your audience, you can conduct keyword research to pinpoint what your audience is searching for and how they are searching for it. Learning these insights will produce more successful campaigns instead of focusing on arbitrary keywords.
Not only will you understand your target market better in terms of getting your services, products and content seen, you will also have a firmer grasp of buyer personas, industry market shifts and the potential impact on your overall SEO strategy.
3. Search intent
The work doesn't just stop at doing keyword research; the next step is to figure out what searchers want. User intent tells you whether they want something informational, transactional, or navigational. This allows you to provide relevant content that will maximise click-through rates and make them stick around in your site.
You will also have a higher chance of coming across different variations of keyword phrases that improve the searches of leading back to your landing page. For instance, if your audience usually searches for "gold jewellery", you might find deeper keywords like "gold jewellery sets" that are worth targeting.
4. Measure your data
Ask any SEO agency and they would agree that having a good SEO reporting tool is essential. After all, only when you can measure something, you can improve it and determine its success. So, when it comes to data about rankings, links, and more, you need a tool that can help you report on the results.
Depending on the industry you are in and how quickly the market shifts, you can make timely adjustments to continually build on and improve your campaign. Say you integrate keyword research every quarterly; this allows you to see what keywords and landing pages can make a great impact on your SEO strategy and execution.
5. Mobile SEO
With almost 60% of all Google searches being done on mobile devices, there's a reason why mobile optimisation is more important than ever. So much so that Google updated their algorithm to make every search a mobile search.
Their Mobile-first Index ranks all search results based only on the mobile version of the page. But, instead of using m-dot mobile websites – which can pose major issues like duplicate content– it is recommended to implement mobile-friendly and responsive designs. So, if your site isn't already optimised for mobile yet with fast loading speed and accessible content across all devices, I would highly suggest looking into it.
6. Crawling
This is arguably the most important piece of the SEO puzzle. Before your page can be discovered on the search results page, it must be crawled by search engine crawlers.
But besides having an efficient and frequent crawl rate, make sure your site is 100% crawlable from the start. Common mistakes like not having a sitemap.xml file, 404 errors and ineffective internal linking can make crawling difficult for your site.
And learn this from me: check that the "Disallow: /" line is removed from your robots.txt and ensure the "Disallow: " directive is displayed instead to allow Googlebot complete access to crawl your site.
7. Indexing
Once the crawler is able to discover new content and URLs, it stores the information in an index where it can get displayed as a result to relevant search queries. And if you have updated content, you'd want the search engines to keep re-indexing your site.
Sometimes, the wrong use of 'index follow' and 'noindex nofollow' in the robots meta tag can affect the indexing of a particular page. Another major issue is canonicalizing your pages without identifying trailing slash issues. This can lead to indexing multiple site pages, thus interfering with ranking in Google. The same goes for sections of your site not being considered for crawling, which can tank your website's performance.
8. Technical SEO
Coding. Site speed. JavaScript. These are some of the terms in technical SEO you need to be familiar with to ensure your site displays certain technical characteristics that meet the expectations of Google algorithm in search results.
Some important traits of a technically optimised website include fast loading pages, easy to crawl, no duplicate content issues, HTTPS secure and has structured data. When you get the technical SEO right, this improves your on-page SEO to achieve higher rankings.
9. Content
Content is created with the goal of acquiring links to help increase rankings and attract search engine traffic. This can exist in the form of blog posts, product pages, articles, guides, infographics and more.
Fundamentally, good content should resonate with your audience and create a lasting impact that influences them to buy from you. This will also help you gain natural links that are essential to link building.
Besides that, there are also other elements involved such as keyword targeting, meta descriptions, and image optimisation to ensure your content is optimised for SEO. One way to measure success is to see your engagement like page views, comments, social shares and conversion rates.
10. Links
Building links is critical in SEO, and sites with more backlinks tend to earn higher rankings. With that said, the focus is on quality – so links should come from non-spammy sources and high-quality authority sites in your niche.
Google is tough on spammy links where it will take manual action (or penalties) on a website. To avoid getting one myself, I made sure to create a natural link profile with a variation of links from subdomains, images, nofollowed links, and more. I also take great care to avoid over-optimising my anchor text and ensure my links appear naturally within the text where it's relevant to users.
Conclusion
Now that you've understood what it takes to build a solid foundation of your SEO strategy, ensure your site has this checklist of important elements to help improve your rankings in Google. Getting them right is a great start to having the biggest impact on your website's SEO.
Getting down to the nitty-gritty of SEO can be a challenging feat for some, so leave it to the experts to get things done the right way. If you need help to kickstart your SEO, reach out to our digital marketing agency in Singapore and let us do the heavy lifting for you!