Gmail Ads' Absorption Into Discover Ads: What You Must Know
Updated on: 28 January 2021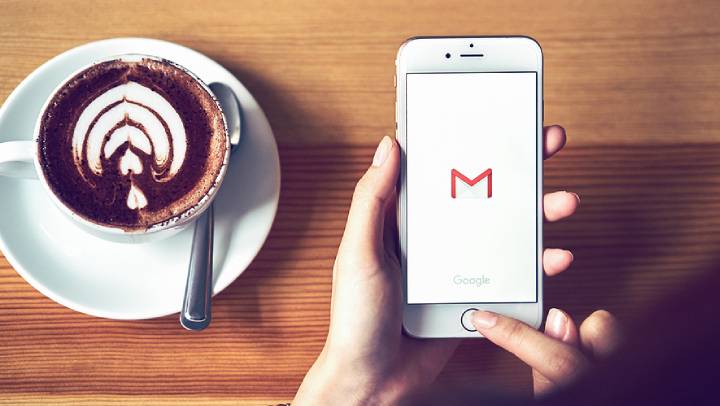 If you have been an ardent user of Google Gmail ads, you might have already heard. Google has announced that Gmail ads will soon become part of the Discovery ads system, come July 2021.
What does this mean for marketers who rely on Gmail ads for their digital marketing campaign? Is this the end of Gmail ads for good? Before we dive into the changes to expect, let's have a brief refresher of what Gmail ads are.
What are Gmail ads?
For the consumers, Gmail ads appear quite similarly to a regular email in their Gmail inbox. The catch? They only appear at the top of one's 'Promotions' or 'Social' inbox tabs. These emails bear a subject line and click in to reveal an advertisement, which often features a link to the merchant's site. The only other thing that would distinguish these ads from the usual emails is the 'Ad' label on the side of the email.
Like with regular emails, readers can star or forward these Gmail ads if they like what they see. However, perhaps unbeknownst to the average consumer, there are actually 2 distinct types of Gmail ads.
Single-business ads
These feature only one business, with one call-to-action (CTA) button taking users to the featured brand's landing page.
Multi-retailer ads
These look like Shopping ads, which feature multiple similar products along with their product image, price, and rating. Users will be led to the respective product page upon clicking any of the images.
Where marketers are concerned, Gmail advertising is a brilliant digital marketing tool that enables brands to get closer to their audience (i.e. into their email inbox), without actually dabbling into the nitty-gritty side of email marketing themselves. Operating on the pay-per-click (PPC) model, Gmail ads offer fine budgeting controls for advertisers as well.
When you consider that the average office worker spends almost 5 hours checking their email each day, there's sufficient reason to believe that Gmail ads are a good place to build up your brand awareness.
What's going to be different?
So, with the news that the Gmail ads platform will cease to exist in July this year, many marketers might be shocked. However, it doesn't mean that Gmail ads will be totally thrown out the window.
Yes – Gmail ads will no longer have a standalone platform. But you can still access and create ads that appear in Gmail through the Google Discovery platform.
Another key difference lies in how advertisers will be charged for their Gmail ads after the changes kick in.
Current single-business ads
Clicks are counted and charged once the reader clicks on the email header to expand the email and view its contents.
Current multi-retailer ads
The click is only counted and charged when the reader clicks on a specific product that takes them to the retailer's product page. Advertisers are not charged for clicks that expand the email teaser.
New Discovery ads in Gmail
The user's first interaction of clicking to expand the email is reported as an 'engagement', and this is charged to the advertiser. Clicks that lead a user to the retailer's site is reported under 'clicks', but these are not charged.
Can I still run Gmail ads on Discovery campaigns?
As mentioned, you can still run Gmail ads after July by launching a Discovery campaign. If you have existing Gmail ads campaigns you want to continue to run, you can migrate them over to the Discovery platform, noting that some changes have to be made to achieve similar effects.
Here's a rundown on the changes recommended by Google:
Budget
You're likely to have to raise your budget for Discovery ads from what you currently use on Gmail ads. The recommended amount is to double your existing budget once you shift over to Discovery ads. That's because your budget won't be used only for Gmail ads, but also to increase your reach on other Discovery platforms.
Bidding
Generally, Google recommends using Target Cost Per Acquisition (tCPA) bidding. You will find a suggested tCPA in the bidding section when you set up your campaign. However, if you don't see this, you could take the average CPA from your Gmail campaign's previous 30 days, and bump it up by 20%. After this, you can monitor and adjust your bidding amounts based on the performance.
Targeting
The targeting options in Discovery are largely the same as in Gmail ads. This means that you can recreate your Gmail ads campaign by targeting the same groups of audiences. The only exception is if you are targeting keywords. For this, you have to create a custom audience, inputting the top-converting keywords from your Gmail ads campaign.
Conclusion
Google's announcement to have Gmail ads absorbed into Discovery ads may feel like a bolt out of the blue, but hopefully we've given you enough heads up to prepare yourself for this change.
If you rely on any part of Gmail ads for your digital marketing campaigns, it's time to explore the recommendations and Discovery platform before officially bidding farewell to the standalone Gmail ads platform. If you have outsourced this to an SEM agency in Singapore, don't hesitate to ask about how they can help you manage these changes.
Looking for more help in email marketing or PPC advertising? We can help! Engage us as your preferred digital marketing agency in Singapore to enjoy award-winning search engine marketing services, including Google Ads management.