High-Quality Links Vs. Low-Quality Links: How Do They Differ
Updated on: 2 February 2021
Ask any SEO professional and they'd tell you that backlinks have always been an integral part of optimising websites and web pages for search engines. With millions of people searching for information in Google, you'd want to be at the top of the search engine result page to gain visibility and get traffic to your site – and links can significantly impact your search performance.
Over time, Google introduced algorithm updates that changed the emphasis from quantity to quality when it comes to backlinks. This means you should be focused on ensuring you have high-quality links as part of your SEO strategy.
Why backlink quality matters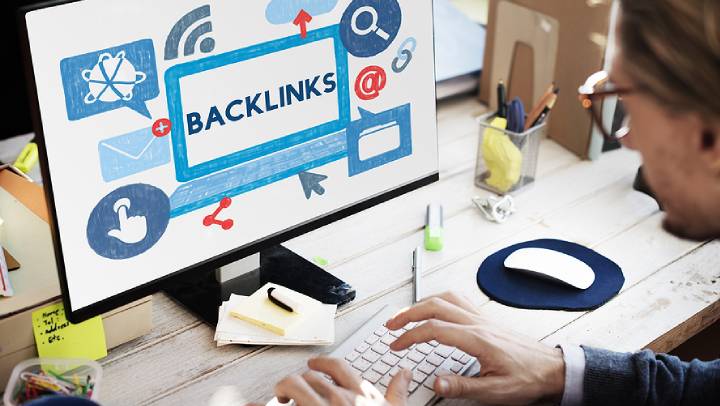 Backlinks are links that travel from one website to the other, and search engines see these links as votes by other websites that your page is valuable, useful and worth promoting. High-quality backlinks are intrinsically beneficial for domain authority, SEO rankings and bringing targeted traffic – and there are two factors that determine its value:
Authority
An authoritative website is considered to be a reputable and trusted source of information about a subject. If a link comes from a high domain authority website, this means it can be trusted by search engines and searchers alike. Ideally, your links should come from relevant websites within your niche and industry, so they can show Google that other websites trust your content.
Relevance
The overall page relevance is also important in determining link quality. Think about whether the topic of the page matches the niche of the overall website. For instance, a website that reviews restaurants and cafes will be more relevant for search engines to return results on "the best brunch places in Singapore". Search engines will understand the value of a website which is more likely to be of a relevant source of information.
Together, authority and relevance are essential for your link-building strategy. As determined by Google's algorithm, a website that is both considered authoritative and relevant to your website offers valuable and high-quality links that can help in your rankings and increase referral traffic.
How to identify low-quality links
In contrast to high-quality links, the lowest quality link is one that is both irrelevant and not authoritative. Google may not be sure that the links are legitimate or come from a knowledgeable source. As such, they may have little positive impact on your search rankings; but they could also be perceived as manipulative links which can get your site penalised.
In Google's Webmaster Guidelines, examples of link schemes include buying or selling links, excessive link exchanges, and using automated services or programs to create links to your site. There are also other ways for you to identify these low-quality links:
Links from unrelated sites or pages
You need to worry about avoiding websites that contain many over-optimised links, which can be seen as spam by Google. Additionally, links that are coming from unrelated pages are considered low quality since they do not provide any real value and carry less weight.
Off-topic sitewide and footer links
When a link is automatically replicated across a large number of pages from the same site, this is known as a sitewide link. They often appear in the footer of a site, especially of the site uses a template. Backlinks that are buried in the footer have far less SEO value, but they also shouldn't be abused especially by linking to off-topic sites which can be flagged as unnatural by Google.
Links with over-optimised anchor texts
Anchor texts inform search engines on the topic of your page. The key is to achieve relevant, natural anchor text with contextual links and it corresponds to the topic. Otherwise, too many backlinks with the same anchor text can result in Google's over-optimisation penalty. Anchor texts should be distributed between exact match, brand mentions, phrase, amongst others.
How to identify high-quality links
You should always try to maintain a healthy link profile, that includes indicating to search engines that you are building your links in a fair manner. When you have quality backlinks, this showcases your expertise and authority, and the audience can find value in your site as well. Good backlinks can come from:
Web pages that are relevant to your page's topic
The first step to determining a good link is the page's relevance. Links from websites that are within a topic-specific community are generally better as compared to links from websites that are not relevant to your site. Consider how the audiences of both websites are also closely related. On the other hand, links from off-topic, irrelevant sources can send confusing signals to search engines on what your page is about.
Trustworthy sites
Do your backlinks come from trustworthy sites? Sites with high trustworthiness and authority deemed by Google produce the highest-quality backlinks. Google has trust in certain sites that have a lot of seed sites linking to them. For instance, Wikipedia is viewed as a trustworthy site, which creates valuable backlinks than a site with low authority or has unnatural links.
Flowing naturally with the content
Does the link flow smoothly into the content? If the sentence reads unnaturally or there is a sense of obstruction in the flow of the text before or after a text, the link could be perceived as spam. Be careful to avoid links that are also seen as too promotional and do not provide any value. Good links should flow naturally with the surrounding content.
Long-form content
Naturally, long-form content provides in-depth analysis and explanation into a topic which provides more value to users. This, in turn, drives organic traffic. Focus on getting links from longer content. For instance, if you're writing guest blog posts, create longer pieces and position your anchor link creatively inside the content.
Examples of medium to high-quality links 
So now that you know you need good links pointing to your web pages, what are the sites that you should look to build quality backlinks with? Generally, they should have a consistent readership, rank for relevant keywords in its industry niche, and considered an authority in your industry.
Small industry blogs and brands
In most industries, there are a proliferation of blogs run by companies or individuals who wish to share their knowledge. Sometimes these small industry blogs may not be well-known enough, but they have decent content and are relevant to the website you are trying to rank. This can be a great boost in showing your relevance to search topics associated with that industry.
Local and national news sites
There are some sites that are extremely authoritative and may be difficult to get a link from, which tend to be beneficial to your SEO efforts. News sites are known to be a source of reliable information that can help improve search visibility and relevance. If you managed to get something newsworthy done, it could earn you a feature and a link back to your site.
Big industry blogs and brands
These websites are household names, known by everyone in your industry. Their links are likely to be medium to high authority, which will go a long way in showing your site's expertise.
Conclusion
There are also backlink analysis tools that allow you to analyse your link profile and evaluate all the backlinks your site has earned. This can help you weed out the bad links and focus on the good.
Contact our digital marketing agency and find out how we can optimise your site to make a notable impact on SEO!