How Does Local SEO Impact Your Google Search Rankings
Updated on: 27 August 2021
When it comes to digital marketing, most businesses, including us, would prioritise standing out among the local search results. After all, our audience will mainly be local, so why not cater to those who will patronise your service within your area?
To achieve a good ranking in a search engine's local search results, you will need to rely on Local SEO. This tool is handy for small businesses since almost half the total number of Google searches look for local information. So if you want your business to stay relevant, then Local SEO is critical. However, if you are unsure about its functions, let us help by taking a deep dive into how Local SEO works and how you can utilise it.
What is Local SEO?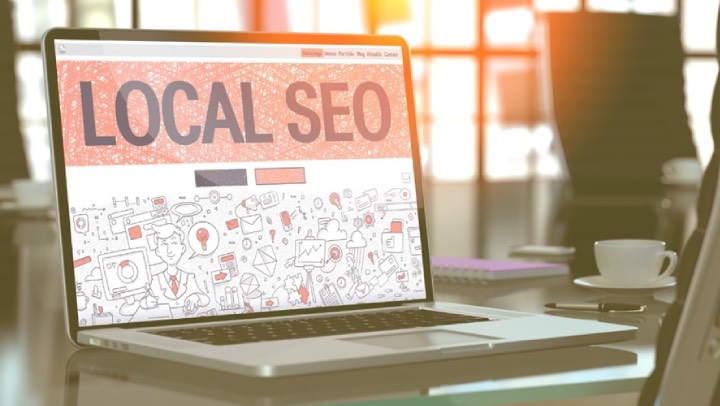 To understand what Local SEO entails, we need to first understand what a local search is. A local search is when someone looks up businesses, products, services, or any additional information that is relevant to a particular area. For example, they could be searching for "restaurants near me" to find the nearest eatery for lunch or "best storage services in [location]" to find a nearby storage space for their items.
Compared to general Google searches, local searches are more specific and tailored to the user's desired location. Local SEO is a tool that optimises your online visibility so that your business will show up in the relevant local search results. Unlike the various other SEO tools, which helps with the ranking for specific queries, Local SEO helps with a website's ranking within a particular geographical location.
Besides boosting your website's online visibility for a specific location, i.e. Singapore, Local SEO can help you with the following:
• Attract more foot traffic to your business's physical location
• Bring in more of your targeted audience, thereby improving conversion chances
• Reaffirm/Improve your credibility and build trust with potential customers
The importance of Local SEO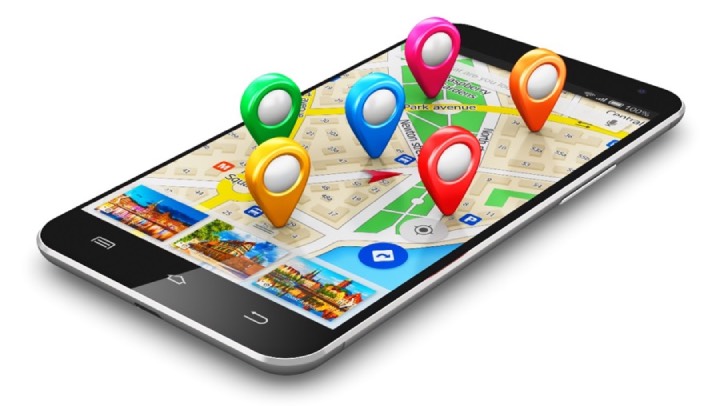 Let us share a scenario. For example, let's assume you are a business owner running a clothing shop. You are trying to solidify your proposal to your clients, who are renowned fashion designers. You aim to secure a partnership with them in the hopes of boosting your brand. However, they are looking to partner with a company that can provide the best platform to sell their merchandise.
In order to achieve your goal, your website will need to be among the list of brands that consumers will see when they search for a clothing store in Singapore. Reaching the top spot on the first page of the search engine result pages (SERPs) will ensure your business stand out from the crowd, solidifying you as the best choice for the clients.
Chat Meter has also listed plenty of interesting reasons why entrepreneurs should embrace Local SEO and how this tool can help their businesses. Let us share some of the most compelling insights:
• At least 74% of in-store shoppers will look up information on the nearest store available to them, its location, the items it has in stock, its opening hours, directions to the nearest shop, and its contact information before heading to the store.
• 70% of consumers will travel to a brick-and-mortar store if the search result information is relevant to what they are looking for.
• At least 46% of all Google searches are local.
Let's take a look at an example:
The results that are listed just below Google Maps are called the "snack pack results". Further down, below the "snack pack results", are what digital marketers refer to as "organic local search results".
Among the two search results displayed, which do you prefer? Do the snack pack results with accompanying images look more interesting or eye-catching than the organic local search results? If your answer is yes, you have just seen how a locally-optimised business can stand out on Google. The idea is to make your business seem more approachable by listing the relevant information. Such pieces of information can include your company's phone number, address, pictures, and reviews on Google My Business. The more information you provide, the better.
Since snack pack results show up more prominently than organic local search results, they give your business better visibility when it gets listed among the snack pack. Even if your website makes it to the first page of the local search results, chances are your brand will not be as prominent as the businesses that made it to the snack pack results.
However, this does not mean you should forgo the organic local search results. Ultimately, your Local SEO goal should be to get your website ranking on the first page for local searches and the local snack pack. Doing so will ensure optimum visibility, enhancing the chances of you attracting your target audience to your business.
How Local SEO can be utilised
Local SEO is the most important tool for smaller businesses since it allows them to focus on a smaller market, and inevitably, a smaller online presence. While expanding to a global audience is critical, building a solid foundation with the help of Local SEO should be the priority.
However, even if you are the owner of a massive corporation, it does not mean you should neglect Local SEO entirely. After all, your business still has abundant opportunities to capitalise on when you optimise your website for Local SEO. Let us share some tips on how you can improve your website's performance through Local SEO.
Optimise your business profile (Google My Business)
The first and foremost thing to do is optimise your business's Google listing (also known as Business Profiles). However, some entrepreneurs may not realise that adding a business profile is identical to adding a place to Google Maps — anyone can do it. It does not even have to be the business owners themselves. It may not even dawn on us that creating a business profile online does not give us complete control over it.
You will require additional management and editing tools if you want to incorporate your business profile into an effective Local SEO strategy. The question is: how can you do this? Well, the solution is to create a free Google My Business account and link it with your newly created business profile.
If you want your website to perform well in the local rankings, you need to ensure your business profile is complete and accurate. You can do this by ensuring all the requested information in every section of the dashboard is completed and the information provided is up-to-date and accurate. After creating your Google My Business account, fill in the vital components, such as your business's contact information, opening hours, special hours (if applicable), and what services you provide. This information will then appear in Google's local search results, the Google Search Knowledge Panel, and Google Maps.
Don't just fill it in
As mentioned in this tweet by a fellow SEO consultant, to maximise the effectiveness of your Local SEO strategy, you have to weave in relevant keywords into your business profile. By doing so, you are informing Google what you are trying to rank for. Make sure to use the relevant keywords when you are writing your "From the Business" description, responses to customer reviews, and responses to customer enquiries. However, it is vital that you insert the keywords naturally, just like you would with your Content SEO strategy.
Ensure your website is mobile-friendly
According to a TechJury study that observed mobile vs desktop trends for 2021, at least 55% of page views in 2021 are from smartphones, as we can see from the statistic provided in the above image. This observation is not surprising. After all, it is common for people to browse their smartphones when they are travelling around Singapore. Doing so is a lot more convenient than performing the same task on a laptop.
Another study done by Acquisio in 2017 concluded that traffic from local searches are particularly profitable because at least 75% of all mobile searches within the local area will result in in-person visits to the establishment within 24 hours. So if your website is not optimised for mobile, chances are your business will suffer as a result because the users will have to put in extra effort to find what they need. Therefore, optimising your website to ensure it is mobile-friendly should be one of your utmost priorities.
Let us share how you can check if your website is mobile-friendly:
1) Use Google's mobile-friendly test
The most convenient way to check if your website is mobile-friendly is to use the Google Mobile-Friendly Test. All you need to do is:
1.Open Mobile-Friendly Test.
2.Enter the URL that is to be tested.
3. Press TEST URL.
4. Check the results.
2) Using the browser
Alternatively, you can also use your laptop to check if the website is mobile-friendly. Let us share how you can do so:
Minimise the browser window (don't use full screen).
Shrink the window by dragging the left side of the screen towards the right.
If your website is mobile-friendly, it will not be cut off, and all of the content should still be readable without the user having to scroll from side to side.
Optimise for voice search
When it comes to SEO, we want to make sure that we cover everything, not just the popular trends. Therefore, you also need to consider those that conduct their searches via voice search applications. It is interesting to note that usage of voice searches in Singapore has increased from 20% in 2020 to 30.8% in 2021 (circled in red).
While 30.8% is not the majority, that is still a substantial amount of users. As such, we need to accommodate these people if we want to boost our website's ranking. After all, we want to give the impression that our business is open to everyone. Therefore, when utilising Local SEO to enhance your website, it is vital for you to also optimise it based on how people perform a verbal search, as opposed to typing it out.
There is a higher chance that customers will use longer keywords when performing a search verbally. As a result, you will have to adjust your Content SEO strategy to cater to such situations. For instance, you should consider that people almost always start their questions with the 5Ws (who, what, when, where and why) and 1H (how).
Considering user intent when optimising your website for voice searches is also crucial. After all, voice searches are usually used when the user needs more specific information. Hence, if a potential customer was to use this feature to ask about your business's opening hours on a particular day, this information should be readily available.
Conclusion
While it does take some reading up to understand how Local SEO works, doing so will be beneficial in the long run. You may have heard this phrase: expect the unexpected before. You never know when Google will introduce new features on its SERPs for local searches. These updates may even impact your website's local ranking.
Therefore, it is essential for you to stay up-to-date on any information pertaining to Local SEO. This will help you take advantage of the profitable local searches and give your business a solid foundation when new SEO features are implemented.
However, if you notice your website is struggling to rank high on the local searches, you may want to consider seeking the help of an SEO expert to take a look at your Local SEO strategy. At Impossible Marketing, our SEO consultants have the experience building successful Local SEO campaigns for our clients. Therefore, you can rest easy knowing your website is in good hands when you engage our help.