How Video SEO Can Affect Your Search Ranking
Updated on: 3 September 2021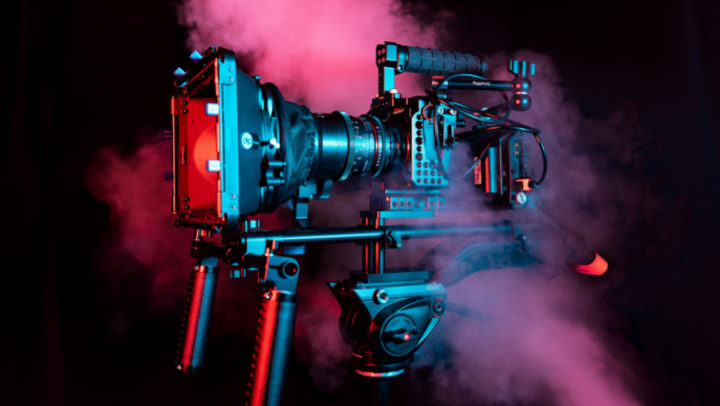 If you want your website to perform well on Google's search engine results pages (SERPs) and achieve sustained organic traffic, you need to do more than build quality backlinks. What digital marketers like us should aim for is to create amazing content that will naturally attract clicks over time, and sometimes this content comes in the form of a video.
Videos have become an increasingly popular media consumption choice as the public prefers to obtain their information in the form of bit-size online videos rather than reading a comprehensive article on the same topic. Therefore, if you are leaving videos out of your content strategy, you are missing out.
Studies have shown that viewers will remember at least 95% of a message when viewed in a video format, as opposed to 10% when reading it in text form. So what better way to attract consumers to your business than creating an exciting video that your target audience is looking for?
But what is video SEO? And how can you utilise this tool to help your videos rank well on the various SERPs? These are valid questions that many will likely have. As such, allow us to share more information on this subject.
What is Video SEO?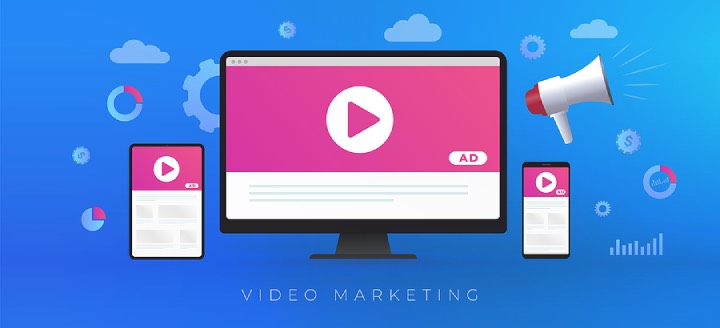 Video SEO is about optimising your video to ensure it is ranked on the SERPs for relevant keyword searches. It is different from the traditional, written SEO content. While keyword research is still essential, you cannot just delve into the relevant topics and hope to convince Google that your content deserves a high ranking. You need to focus on creating unique, exciting content that will draw viewers to click on your video, thereby improving your SERP rating.
While it is a niche type of optimisation, it can still significantly impact your traffic. Many people do not realise that YouTube is the second largest search engine, with Google revealing that more and more users are using the website as a search engine. Therefore, if your contents were to perform well on the site, you basically have a gold mine in your hands. When people find your content fun, you are gaining a whole new fanbase.
The importance of Video SEO
Do you like watching movies? If you are a movie buff, you will likely know that several popular film franchises are based on famous books. Moreover, you will know that movie directors constantly have to cut the book's content to distil the essential plot into a two-hour movie.
To achieve this feat, the director may have to read the entire book and determine which scenes can be included and which can be omitted to keep the movie's plot flowing at a steady pace. Sometimes, they may have to tweak elements from the book during the adaptation process to make it easier for the audience to follow the plot and enjoy the movie.
Therefore, it is no surprise to find that movies are often more popular than their source material since watching a two-hour movie, as opposed to reading a thousand-plus page book, requires less commitment. Moreover, the stunning visual effects presented on screen is another advantage a film has over a novel.
This logic applies to digital marketing as well. Consumers will find your contents more unforgettable if you display them in a visually spectacular manner as opposed to listing them on your website in text form like a book. That is not all, as Zupo has also shared plenty of interesting reasons for how Video SEO can significantly help your business. Let us share some of the standout reasons:
Video results are fifty times likelier to rank organically in Google, as opposed to text-based results.
While text-based results have a 500000:1 probability of ranking on Google's first page, video results have an 11000:1 probability of making it to Google's first page.
The average time a user spends on your website will increase by two minutes if there is a video.
Posts that contain videos will attract three times as many inbound links as purely text-based posts.
However, due to the popularity of the video format, it is a double-edged sword. Now that our smartphones' cameras can shoot high-quality videos, it has become increasingly easy to produce quality videos and post them online. This is why there are so many videos on video-hosting platforms such as YouTube, making it challenging for your content to perform well. Conversely, if you succeed, your brand can gain a significant boost.
How Video SEO can be utilised
So how should you optimise your video content for platforms such as YouTube? Well, it is not too dissimilar to what you are doing for other search engines. In other words, you can't depend solely on your video "going viral," but you can ensure the video directs incoming views to your business with proper optimisation. Let us share how you can achieve this:
Step 1: Design videos with objectives
While it is true that video content can be used for brand awareness, you still require a solid content strategy to ensure your videos reach their intended audience. Here is a secret: a strategic and purposeful video can increase your company's sales by improving the customer conversion rate. You just have to align the video concepts to your specific goals from the very beginning.
To plan a purposeful video, you need to first determine:
The emotions you want people to feel when watching your video, and why
Your target audience's profiles
Once you have taken both considerations into account, you can produce a more focused and actionable video. However, here is another thing to note about videos; they also need to address your target audience's questions, solve any problems they have, or tell an interesting story to them.
If your video content can achieve all three criteria, it will attract consumers to your website or YouTube channel, resulting in more comments, subscribers, likes, and shares. This will positively impact your rankings, whether the contents are on YouTube or Google.
Step 2: Build calls to action and follow-up methods for potential customers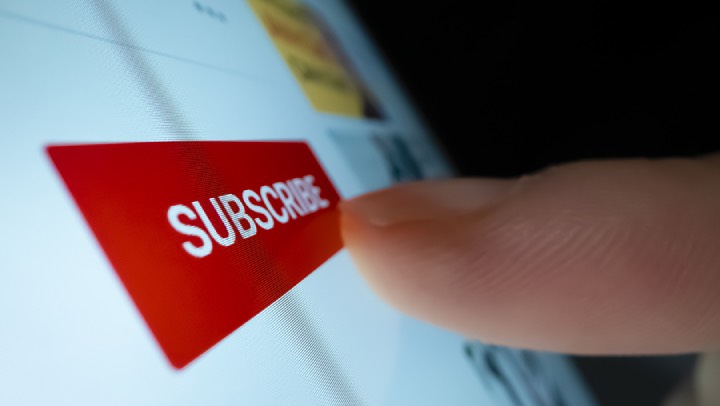 It is common to see YouTubers encouraging their viewers to like their video and subscribe to their channel at the start or end of every video. This is because they recognise the importance of a call to action. However, just informing your viewers to perform said action is often ineffective. After all, how often do we follow this instruction when we watch a YouTube video?
Therefore, before you release your next video, you should include specific calls to action, in addition to the direct prompts. Some of these calls to action can include:
YouTube annotations linking to different resources
A short link at the end of the video directing viewers to your website's landing page
In addition to the above two suggestions, here are some sample calls to action you can consider utilising:
Not only should your call to action be direct, but it should also include different ways for consumers to reach out to you. Therefore, you should consider using at least two CTAs — one that is suited to those who wish to patronise your products and another for persuasive content for those who want to learn more about your company before making a purchase.
Step 3: Add key information for SEO
Due to the frequent algorithm updates from Google, this step can be tricky. However, your videos can still be more search-friendly if you focus on the following:
1. Keywords and descriptions
Similar to the written contents on your blog, your video title and description should be detailed. A longer, keyword-rich description can help Google figure out the contents of your video. It is also great if you can add the relevant keyword tags.However, before you start crafting your video title and description, you need to do some initial research on the keywords you would like to rank for. When researching keywords, you should consider what the commonly searched keywords are. Common keywords, such as How-tos, reviews, and tutorials, are always good options. If you can get your videos ranked among these types of searches, it can tremendously improve your views.Additionally, you should make use of this tool called Google's Adwords Planner. Not only can this tool help you obtain keyword ideas that will help you to reach out to interested parties, but it can also provide information on the search volume and other historical metrics for the keywords used by you. As a bonus, this tool will also predict how well your keywords will perform in the future.
2. Transcripts/Subtitles
Do you ever turn on the closed caption when watching YouTube videos just to understand what the characters are saying? If your answer is yes, then it is the same for YouTube or Google – they cannot comprehend all of the words from your videos. Hence, these search engines will not be able to ascertain your video's focus.To help with Video SEO, try inserting subtitles into your video or turn the words said in the video into a transcript. If possible, upload the video and the transcript in the same blog post. This way, the text will help alert the various search engines about the context of your video, allowing them to identify and qualify the content. If you plan to post the video on multiple platforms (e.g. Google and YouTube), you will have to tweak your content to prevent cannibalising your SEO efforts.
Conclusion
When it comes to digital marketing, producing quality video content is one of the best approaches to growing your business. This is why numerous companies and content creators are using this method as part of their SEO strategy.
In fact, due to the number of search queries made, YouTube is just behind Google in terms of the potential to drive quality organic traffic to your website. Ultimately, the key to achieving the top ranking on search engines, like Google, is to constantly update yourself with the latest digital trends and algorithm changes. Video SEO is part of those trends, so it is crucial for your business to embrace it if you have not done so already.
However, if you notice your videos are not ranking on the top page for Google and YouTube, you may want to consider engaging the services of an SEO expert to take a look at the keywords used in your videos. At Impossible Marketing, our experienced SEO team can help you research the relevant keywords to boost your videos' online presence. Don't hesitate to contact us at +65 6208 8111 to get started!