Social Media: Does The Timing of Your Posts Matter?
Updated on: 17 September 2021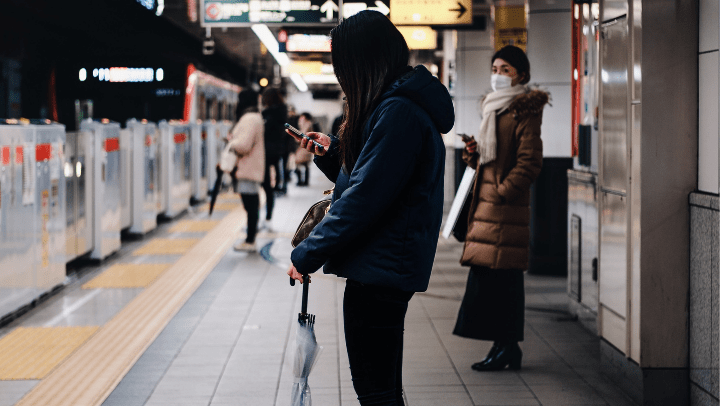 Imagine this: you have come up with a fantastic idea for your content or advertisement. It has been polished and proofread, and you are ready to post it on your company's social media platforms. You get excited, and you decide to upload it on the spot. Presumably, all you have to do now is let people view the post and wait for the likes, retweets, and shares to roll in.
However, to your dismay, you discover there are minimal views for the content, which was not what you expected. Unfortunately, this will significantly impact your brand since this essentially means lower reach, leads, and traffic.
So here is the million-dollar question: Why isn't your content getting the engagement you want? It is easy to assume that consumers will flock to your posts if the content is engaging. After all, as digital marketers, we have always been taught the importance of posting quality content on our social media channels. While this thinking remains true, there are other factors you have to consider.
We have previously explored how crucial it is to choose the right social media platform to post your advertisement since different target audiences utilise different platforms. However, in addition to the various social media platforms, does the timing of your post matter as well? Let us explore the time factor further. 
How does the timing affect your post?
A renowned American writer, Paul Auster, once said, "No one was to blame for what happened, but that does not make it any less difficult to accept. It was all a matter of missed connections, bad timing, blundering in the dark. We were always in the right place at the wrong time, the wrong place at the right time, always just missing each other, always just a few inches from figuring the whole thing out." This quote illustrates how we can have good ideas, but the wrong timing can throw a spanner in the works.
Think of it this way – whether you are working or schooling, you will have a lunch break at a specific time. During this lunch break, you may take the time to scroll through your favourite social media platforms for memes or the latest updates for your beloved celebrities.
However, would you do the same during your classes or work? Unless you are working in the social media field, your answer is likely a no. As we have just demonstrated, most of your followers only use social media platforms during specific hours and not necessarily simultaneously. If we expand this logic globally, you will notice that users are spread across various time zones. Therefore, it is inevitable that they will log in to their social media accounts at different times of the day.
Hence, from a digital marketing perspective, we need to know when the majority of our target audience are logged on to their social media accounts. If you can find the perfect timing and day to share the content, there is a higher chance you will get an increase in traffic, engagement, and shares in return. According to a study conducted by Quicksprout, if you can grasp the optimal timing, you may find that the traffic for your social media posts can improve by up to 39%.
What you should consider before picking your perfect timing
The thing about timing is, there is no one-size-fits-all solution. Your brand is unique, and so are your followers. You need to ensure your posts correspond to how they behave with their social media usage. Even within your target audience, it is unlikely that everyone will engage with your brand on social media at the same time.
Coordinating your posts to ensure they have a high engagement rate is no easy feat. However, that does not mean it is not worth the effort. If it is done correctly, you get more people to see and engage with your posts. But if you are not sure where to begin, let us share how you can get the best timing that fits your brand.
Step 1: start with informed guesses
What you should do first is to analyse your previous posts and the time and day you have posted them. Even if it is your first time managing a social media platform, there are sure to be some data for you to work with if the company has uploaded any content previously.
However, if the social media profile has just been created, do not fret. You can make some educated guesses on when your target audience might be online and interacting with your social media posts.
Did you know?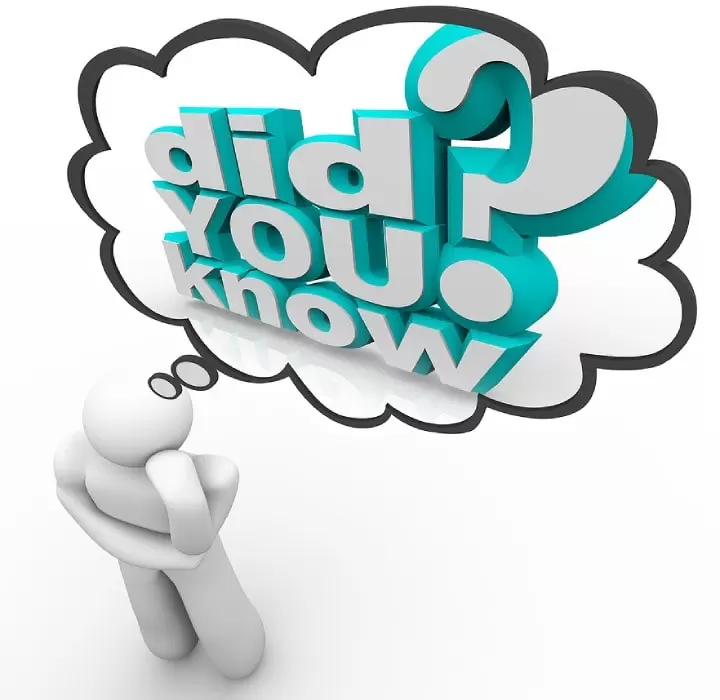 However, when you are analysing your company's past posting data, it is essential for you to sort them into two categories: Pre-COVID-19 and post-COVID-19. This is because the pandemic has upended our working schedule, with the work-from-home environment being the default option for many companies. While the government has eased the pandemic restrictions, various companies still opt to implement a work-from-home policy to keep their staff safe. Hence, the window of opportunity has increased.
In a work-from-home environment, employees may have the luxury of pacing themselves, as opposed to being wholly focused at work in the office. During these short breaks, they might be inclined to check their social media accounts to keep abreast of the latest happenings.
The most important information you need is your target audience's general location. Once you have that information, you can make an educated guess as to the ideal timing to post your content. For instance, if you are a local business, you will likely narrow your timings down to the period when Singaporeans are awake.
To help you make a more informed prediction, let us share some basic guidelines for each social media platform and the best timings to start your own social media experiment:
Facebook
Best days/timings to post (all time):
Wednesday at 11am and between 1pm and 2pm.
Safe to post (all time):
Tuesday and Thursday, between 8am and 3pm.
Worst days to post (all time):
Sundays
Additional best days/timings to post (post-COVID-19):
Monday, Wednesday, and Friday, between 10am and 11am.
Additional worst days/timings to post (post-COVID-19):
Weekdays after 5pm and weekends.
Instagram
Best days/timings to post (all time):
Wednesday at 11am, and Friday between 10am and 11am.
Worst days to post (all time):
Sundays
Additional best days/timings to post (post-COVID-19):
Monday and Friday at 11am, and Tuesday at 2pm.
LinkedIn
Unlike most social media platforms, LinkedIn is a social network mainly used for work by recruiters, salespeople and entrepreneurs. Hence, the best timing to post content on LinkedIn usually falls within the working hours, as this will be the period where they need to use LinkedIn as part of their job.
Best days/timings to post (all time):
Wednesdays between 8am and 10am, and at noon, Thursdays at 9am and 1pm to 2pm, and Friday mornings at 9am.
Worst days/timings to post (all time):
Weekdays after work hours and weekends.
Step 2: set a posting schedule
Like any experiment, when you have a hypothesis, you have to test them! So once you have made an educated guess on the ideal timings, you will want to test them out by scheduling several posts during your predicted timings. It is recommended to use Buffer's posting schedule since you can plan and record your posting schedules, allowing you to keep track of them.
Buffer's posting schedule works like this: after you have set it up by indicating the number of posts you wish to schedule, every social media post that you "Add to Queue" will fill the next designated time slot available. If you want to plan new content or change your current posting schedule, select the appropriate social account, click on "Settings", and select the "Posting Schedule" icon.
As for the frequency and timing of the posts, you can choose to schedule your contents daily, only on weekdays, only on weekends, or on a specific day of the week. Once you have settled on a particular time, click on "Add Posting Time", and you are good to go! To delete a previously scheduled post, hover over the time period you want to erase and click on the "X" icon.
Do take note that the posting schedule is not universal. Adding or deleting a scheduled post for a specific social media account, such as Facebook, will not affect the other connected platforms, like Instagram. So you will have to make the changes individually.
It is up to you if you want to plan your monthly content all at once or schedule them on a weekly basis. After about three to four weeks, you should have garnered enough data to determine the best timings to capture your target audience's attention.
Step 3: analyse your results
Once you have obtained enough data, it is time to analyse the results. Here are some ways to help you figure out the information you have collected.
1. Buffer analyse
 Should you opt to use the analytics dashboard provided by Buffer, you have to select the desired social media account and click on "Posts".  You can sort the posts according to the number of likes and shares. Through the help of these filters, you can understand which posts garner the highest engagement rate. Take note of the timing of these posts, and now you can better determine the best timings to schedule your social media content.
2. Facebook page insights
 Facebook page insights can provide you with data regarding your page's performance, such as your audience demographic and how well they take to your posts. From the data, you can determine the timings where you get the most positive responses.
It also offers a tracking tool called "When Your Fans Are Online", which is under the "Post" Tab. This helpful feature will provide you with the days, times, and the number of fans who are online, for up to a week. With the aid of these pieces of information, you can determine the best time range for your posts.
3. Instagram insights
For those who have a business profile on Instagram, you can access a feature called Instagram insights, which is similar to Facebook Page Insights. It can provide you with data on your posts' total reach and when your posts get the most engagement. The "Audience" section can also let you know the timing when your followers are most active to engage with your posts.
Conclusion
So does the timing of your social media posts matter? The answer to that question is a definite yes. However, it takes more than an educated guess to find the right timing to post your social media content. In addition to conducting experiments, you will need to analyse the data generated from your research to obtain the ideal timing to schedule your posts.
But it is also important to note that timing is not everything. You need to ensure that you have a quality social media post that will attract your target audience, so they are willing to engage with it. If you noticed your scheduled posts are not attracting the engagement rate you hoped to achieve, you might want to engage the services of a reputable digital marketing agency to take a look at your social media content.
At Impossible Marketing, our social media team has handled numerous clients from across various industries. This experience stands our team in good stead to assist you with achieving your digital marketing goals. If you are interested to learn more, don't hesitate to contact us at +65 6208 8111 to get started.