Making Sense Of Australia's New Media Laws: Why It Matters
Updated on: 17 March 2021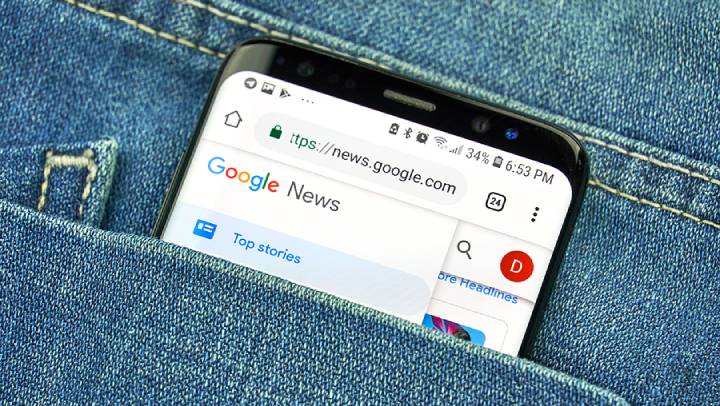 Imagine living your life without Google Search. How would you find the best restaurants near you, check out ratings on that new hairdryer, or satisfy your curiosity on 'why is my cat eating grass'? That's a reality I shudder to think about, coming from a digital marketing agency in Singapore that relies so much on Google and its platforms for online marketing. (Our Google Partner status should already tell you that!)
But that's also the reality that people in Australia were so close to facing, due to a turn of events involving new laws in Australia. Google had reported that they were considering pulling out Google Search from the Australia market due to proposed laws that search engines would have to pay news sites to use their content.
Thankfully, it's not the end of Google in Australia just yet. With negotiations done and dusted, and compromises made, it seems the tech giant will be here to stay in Australia.
As for the law, it was passed with some amendments late in February. If you haven't been following along the whole saga, here's what went down.
Australia's new law for online news
The proposed new law in question is a world-first, coming from the nation's competition watchdog, the Australian Competition and Consumer Commission (ACCC). It stems from concerns over the massive market power that tech giants Google and Facebook hold in the media industry, with worries that this would pose 'a threat to a well-functioning democracy'.
This comes after findings from an inquiry led by the ACCC found that only a measly 19% of online advertising spend was going to news media companies, as opposed to Google and Facebook who collectively clinched the other 81%.
In simpler terms, Australia is worried that if Google and Facebook continued to monopolise the market, it would spell demise for local news outlets. Thus, the goal of this new law would be to level the playing field.
What does the law entail?
The proposed solution comes in the form of the News Media Bargaining Code: a requirement that digital companies have to pay news outlets for the news content they feature and use. This would involve tech giants having to negotiate fees with local publishers for any news content used. If an agreement can't be reached, a government-appointed arbitrator will be called in to make the decision.
Additionally, affected digital companies have to give a 2 weeks' notice before they execute any changes to their algorithms or internal practices. Failure to comply with this new law will cost the company a penalty of US$7.7 million.
Before it was officially voted in, the law was already widely supported by politicians in Australia, but affected tech companies like Google and Facebook thought otherwise. 
Google's concerns over the proposed law
Several points of concern were raised by Google, ranging from worries about fairness in executing the law, to its grave financial and operational impacts to Google.
Firstly, calling in a government-appointed arbitrator to settle disputes in fee negotiations would introduce an inherent bias into the decision-making process. This makes it difficult to guarantee a fair execution of the law, potentially putting Google and other digital companies at a disadvantage.
This poses massive financial and operational risks to Google. Imagine: if they paid – how exorbitant would the fees add up to? On the other hand, if Google limited their search tool in its display of news websites, it would downgrade the user experience and utility of Google Search altogether.
Secondly, the requirement for digital companies to give advance notice for changes in algorithms is fundamentally against the way they work. For Google, who values its secrecy, this is a tall order.
As a counterpoint to the ACCC's fundamental reason for the law, Google also iterates that its platforms shouldn't be seen as competing with local news media outlets. Instead, Google helps news publishers spread their content and boosts readership through referral traffic.
 Google's news-blocking experiment
On top of making their concerns heard, Google has also taken action in what some had viewed as 'threats' and 'blackmail' to the Australian government.
The search giant launched an experiment to investigate what the impacts of Google Search on Australian news businesses would be. To an estimated 1% of search users in Australia, Google blocked out the majority of Australian news sites from appearing on the search engine results pages.
Some interpreted this not so much as an investigation, but rather, a demonstration of what many already foresee will happen: Without traffic from Google Search, local news outlets will suffer drastic drops in readership. At least one SEO expert has made the calculations, estimating the traffic loss to news sites to be over 200k viewers a day.
And, make no mistake – Google isn't the only one doing something like this. Facebook, too, blocked all news sites from their platforms to Australian audiences.
Regardless, Google makes their stand clear that they are not here to create trouble. To quote their spokesperson:
"We remain committed to getting to a workable code and look forward to working with the Senate committee, policymakers and publishers to achieve an outcome that's fair for everyone, in the interests of all Australians."
What was the law that was eventually passed?
Following the hoo-ha, several talks ran through between the major stakeholders of the new law. And finally, the new law was passed, with a few key amendments.
The fundamental purpose of the law remains: to level the playing field between tech giants and local news outlets. By appointing an independent arbitrator, it would give news publishers more leverage for negotiations against the more powerful tech companies.
But before it even reaches the arbitration stage, companies like Google and Facebook are encouraged to negotiate directly and reach payment settlements with news outlets.
One amendment to the law from its initial setup is a new requirement to consider the digital platform's existing contributions to journalism before putting the code into act. For example, if a digital platform has significant ongoing commercial deals with a news outlet, they wouldn't need to go through the arbitration process.
Withdrawing their threats to pull out of the Australian market, Facebook and Google have thus begun to strike commercial deals with Australian news outlets like Nine Entertainment and Seven West Media. Both digital companies have also pledged to spend $1 billion in the global news industry over the next 3 years.
Why should you care?
You may be reading this from Singapore, or some other part of the world, and wondering: why should I care what happens to Google or Facebook in Australia?
But the fact of the matter is this: Many global leaders have been watching this saga closely, because this would give them ideas on how to proceed with their own laws on how to manage online news and digital media platforms.
The shift of news consumption from traditional media to digital media is seen all across the globe, and this monopolisation of news advertising by Google and Facebook is not something that just happens in Australia alone. It is only a matter of time before other nations do something to control this relationship between news creators and news curators.
And to internet users and businesses who rely on Google and Facebook, it begs the question: If Australia, Google, and Facebook did not reach an agreement, and the tech giants really left the market, what will happen? What would you do if Google exited your country?
Here at Impossible Marketing, we are known as an SEO agency in Singapore, but we also do diverse marketing solutions like e-mail marketing, LinkedIn marketing, and influencer marketing. Want to diversify your online marketing strategy? Speak to us to craft the ideal solution today!