The SEO Trend: Can COVID-19 Related Keywords Help Us?
Updated on: 30 July 2021
The COVID-19 virus turned Singaporeans' lives upside down when it arrived on our shores in 2020. No matter how much we despise the restrictions caused by this pandemic, we have to accept the necessity of the situation. However, there is no denying that COVID-19 has become a "trend".
This virus is one of the unique "trends" that do not spark joy in our lives but rather something we dread. Like the victims in a horror movie, who try their hardest to protect themselves from the serial killer on the loose, we also need to do whatever it takes to protect our businesses. Thanks to this little "serial-killer", various companies have been forced to close down.
We need to stay on our toes and respond to the ever-changing situation to keep our businesses afloat in such a scenario. After all, the best business owners need to be adaptable and utilise the cards dealt to them. That is why in this article, we will share a bit more about why and how entrepreneurs can turn this crisis into a unique opportunity.
COVID-19 may be a recent thing (at the earliest, it started from December 2019). However, with the pandemic wreaking havoc worldwide, this term constantly ranks among the top few spots on the Google search engine. In fact, according to Google Search trends, search terms that include the keyword "COVID-19" or other similar wordings have garnered over a million searches from 2020 to 2021.
Will these COVID-19 related keywords maintain their hold this year? It is highly likely, considering the recent spike in cases in Singapore and the "Heightened Phase Two" measures that have been reimplemented recently. Therefore, it is essential for business owners to keep up with the current situation and find a way to work around it if they want their business to succeed. Let us share why COVID-19 related keywords are important and how your business can adapt to boost your online searches.
Statistics
You are probably wondering how COVID-19 related keywords can help your business; allow us to demonstrate. Here is the ranking for the top searches in 2020, according to Google Trends.
As you can see, the term "Coronavirus", AKA the COVID-19 pandemic, has taken three of the top ten spots. The appearance of Zoom and Google Classroom on this list are likely due to the demand for online chat services and file-sharing software, as online classes and working from home become the norm due to the virus.
Moreover, Chat Meter has some interesting facts about how COVID-19 related keywords can impact what people are looking for on Google's search engine. Due to the restrictions imposed globally, consumers are now searching for another way to shop for products as they minimise their time outside.
Why do you need to consider the impact of COVID-19?
There's a saying by Mary Engelbreit that goes, "If you don't like something, change it. If you can't change it, change the way you think about it." This saying applies to our current situation. Let's face the facts, no one is happy about what has happened, but we can't run from it. Since you cannot do anything about how the pandemic affects your business, why not turn the impact to a positive one by taking action? Here are some reasons why you should accommodate the changes caused by COVID-19.
1. Misunderstandings
When running a company, communicating important details such as your business's operating hours is crucial. However, there are unforeseen circumstances that can impact your business hours. If you don't update them in such situations, you might confuse your customers.
Let us share an example of what we meant: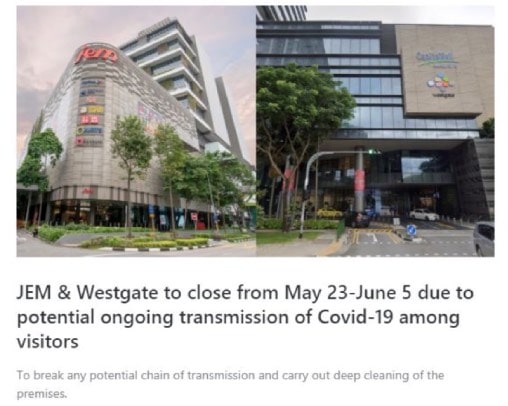 Do you remember this article? JEM and Westgate were asked to close by the government due to the potential transmission of the COVID-19 virus among the malls' visitors. Unfortunately, Google and the owners of the malls did not update the operating hours to reflect this change, leading to confusion.
In summary, a customer ordered food online through FoodPanda from a stall located in Westgate. When the delivery rider tried to cancel the order, the dispatch agent who sent him the initial order asked him to provide evidence of the food stall closing.
This situation occurred because the information provided by Google contradicts the latest news. Such scenarios are unlikely to be isolated, as recent developments with Jurong Fishery Port demonstrated, so business owners need to stay alert should they be mandated to close their offices temporarily. If this unfortunate incident occurs, you have to update your operating hours immediately to prevent this misunderstanding from happening again.
2. Prioritisation of needs over wants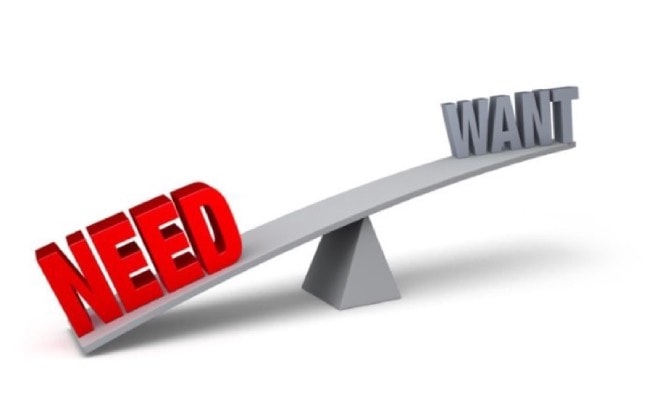 As the pandemic has demonstrated, not every business is considered essential. During the lockdown last year, companies that operate in the medical and food industries are deemed crucial and allowed to continue operating while other retail stores are forced to close down temporarily.
In this situation, owners of these retail stores are forced to adapt or risk going out of business as income is basically non-existent. Multiple entrepreneurs decided to create their own online stores to continue serving their clients and maintain their businesses.
However, this change also brought new challenges as companies now have to compete for their customers' attention in an increasingly crowded digital landscape. This is why SEO ranking is crucial, as consumers often click on websites displayed on the first page of Google search results. Therefore, online stores that rank at the top gets the most clicks, which translates to more business.
How to accommodate COVID-19 related keywords
You may be wondering how you can incorporate COVID-19 related keywords in your content to boost your ranking, especially if you are not from the health or science industry. Yes, it may be a challenge, but that does not mean it cannot be done.
We recommend thinking outside-of-the-box instead of just thinking of conventional ways to use these keywords. Instead of trying to force the term "COVID-19" into your content – which only makes it stand out, and not in a good way – we recommend you take a look at what people are searching for during this pandemic. These queries often indicate what they are experiencing or which products they need during this challenging time.
Similar to Zoom and Google Classroom appearing on the "top ten searches in 2020" list, not all keywords containing "COVID-19" and "Coronavirus" are utilised by the public. However, the pandemic has undoubtedly helped to give keywords, such as "online chat services", a boost. Understanding what your customers are looking for during the pandemic is key to developing a relevant content strategy to reach out to them.
Conclusion
It is vital for entrepreneurs to not look at COVID-19 as an obstacle. With foresight, proper research, and the implementation of the right COVID-19 related keywords, you can even see your website rise up the ranking all the way to the first page of Google search results!
If you are struggling to come up with the relevant keywords for your content, it is advisable to hire a digital marketing agency that specialises in SEO services. At Impossible Marketing, our experienced SEO team can help you research the relevant keywords to boost your website's online presence. Don't hesitate to contact us at +65 9374 0111 to get started!