2022: Is Digital Marketing Still Relevant for SMEs?
Updated on: 24 December 2021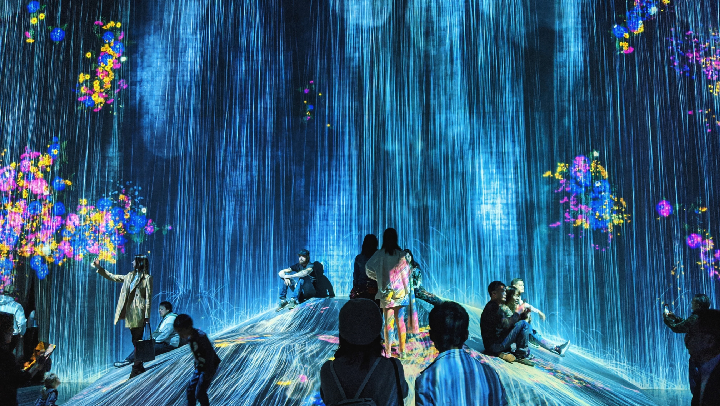 What does Spiderman: No Way Home, Matrix and the Metaverse have in common? The concept of a different 'universe' for the characters to discover. While the multiverse and digital world exist in the movies of Spiderman and Matrix, the Metaverse is something happening to us in our real world leading into 2022.
2022 marks the timeline of almost two years of the COVID-19 pandemic, where seemingly everything has gotten a digital upgrade, changing our day-to-day lifestyles and gotten us used to a new way of living. But with the New Year looming in sight, there has been so much that has happened and is happening in the foreseeable future. Many people are expectant with the reopening of our economy and our borders, but with the new Omicron strain lurking in the background and with digital projects like the Metaverse seemingly expanding new horizons, is that all we can expect for 2022?
Jeff Bezos once said in a conference: "Everyone is asking what is going to change in 10 years. But hardly anyone asks what is going to stay the same in 10 years." And we echo that mentality for the end of 2021 and a new beginning in the new year ahead. Future trends might be hard to predict, but we can safely and more easily project the current trends that we are seeing for digital mediums and the strategies revolving around them. Here are some we've seen and know you can expect in 2022.
Digital marketing won't be the exception anymore – it's the new norm
Many businesses have found an upgrade in their digital space in the years following the arrival of COVID-19. Still, while many have started utilising various middle-man merchants (like F&B utilising Grabfood, or smaller SMEs utilising Lazada and Shopee), some have taken the next step and transitioned into creating their own websites and sales pages. The reason? Realising how important a digital 'storefront' can be for their business.
As people all over the world get used to an increasingly digitised world, so too will the number of potential customers for any business can expect to reach. Many SMEs have also realised the potential of a possible regional business reach and have even prioritised their digital pages above their physical storefronts.
If you have not started yet, fret not. The government is aware of this new digital trend and provided the Productive Solutions Grant (PSG) to help SMEs digitise, incorporating IT equipment and solutions into their day-to-day operations. The PSG Grant allows for up to 50% off pre-approved digital marketing solutions that can provide a huge head-start towards any organisation's digital marketing strategy. Experienced pre-approved vendors can also advise SMEs and business owners with their experience of working with many businesses over the years.
Business owners need to know how to operate in the digital space
You may not know or understand everything (that's why you hire a creative team or engage a digital marketing agency), but there is an increasing need for business owners to have a clearer idea about digital strategies and what it does for their business.
CEOs set the direction of their organisations and prioritise the funding and growth of creative projects and personnel in their businesses. From Search Engine Optimisation (SEO) to social listening, Search Engine Marketing (SEM) to blog posting, there are so many things to be aware of and understand what your business can fully utilise. While you would probably look for a digital agency for the ins and outs of digital strategies, a sufficient understanding will lead to a clear business direction and strategy that fully maximise the potential benefits of digital marketing. Working closely with an experienced agency can help your business pivot with each change and trend, maximising your digital strategy and put yourself ahead of your competitors.
Metaverse: The next level of Zoom conferences?
Honestly, who knows how the Metaverse will change our lives? Just 20 years ago, no one would have thought the internet would have led to such an integrated digital lifestyle. And just 2 years ago, no one thought a single pandemic would turn our world upside down.
Who is to say what could happen 2 years, or even 20 years, from now? All we can be certain is that preparedness will lead to businesses capitalising on the changing trends and tides of the years ahead. Meta will be keenly aware of working with companies to capitalise on their new product, and businesses will see various analytical tools and social functions that will start a new era of marketing and sales.
Conclusion
Get started on digital strategies and marketing if you haven't already. For those that already have these in place, it's time to dig deeper. COVID-19 won't stay forever, and with an increasing openness of the economy and borders in the coming years, businesses flourishing in the digital space are probably the ones that will create the biggest waves.
"We didn't do anything wrong, but somehow, we lost." Those were the famous words of Nokia's CEO when Microsoft acquired the previous cell phone giant. The only mistake they made was their failure to grow when the world around them shifted so fast. So whatever industry you're in, those that move quickly with the tides are bound to reap the first fruits that come along. So is your business digital-ready for a new 2022?