The Metaverse: The Best Space For Digital Marketing
Updated on: 26 November 2021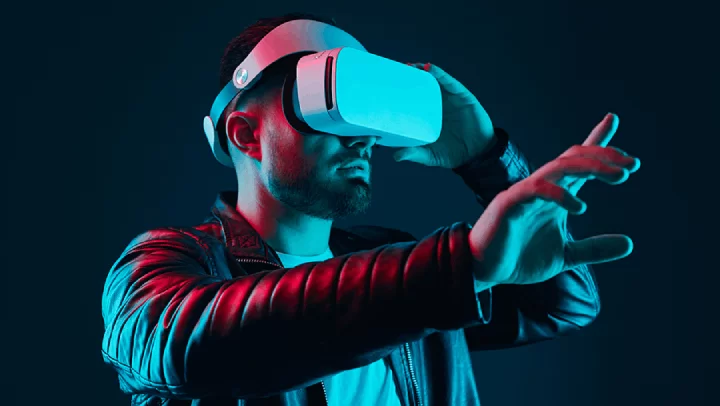 Space: the final frontier. Nope, we are not talking about NASA, nor is this the start of a Star Trek review. We aren't talking about that kind of space. Instead, we are referring to the metaverse.
If you are a digital marketer but have not heard about the latest trend – the metaverse – then you should pay attention. With Facebook's parent company changing its name to Meta, and tons of other media companies, from Disney to Epic Games, looking to get in on the action, we believe this is an emerging trend worth keeping an eye on.
However, if you are new to this topic, you might be wondering, "What is the metaverse?" Well, this is what we are here to talk about. Let us explore more about how the metaverse may impact the digital marketing field moving forward.
What is the metaverse?
The term "metaverse" is not something new. Coined in author Neal Stephenson's 1992 science fiction novel "Snow Crash", the word metaverse is made up of meta (which means beyond) and verse (which is a short form of the word universe). Essentially what Neal Stephenson envisioned the internet to be in the future is that of a world beyond the space of reality.
The metaverse is a virtual world that users will get to "live" in, consisting of augmented reality, virtual reality, and many more – think Ready Player One. As it expands, users will be able to do anything from playing and working to travelling the world or attending conferences together, all from the comfort of their homes.
Obviously, we are still a long way from this being a reality, but various large media organisations are taking steps towards this goal. Let us share a few of the companies looking to make our wildest sci-fi fantasy into a possible reality:
1. Meta
Formerly known as Facebook, CEO Mark Zuckerberg has made significant and bold moves in building the metaverse. Even before the rebranding, Facebook has made tentative steps towards establishing a metaverse by purchasing Oculus, a major player in the Virtual Reality field. 
Furthermore, in 2021, Meta released the Horizon Workrooms beta. In this virtual meeting space, colleagues can engage in meetings through the Oculus VR headsets. While significant fine-tuning is still needed, this feature is likely to be in demand, especially in a post-COVID world.
2. Microsoft
Microsoft has always been a pioneer in the technology industry, and it is no different when it comes to developing its own virtual reality platform – Microsoft Mesh – which brings augmented and virtual reality to the real world through holograms, mixed, and extended reality applications.
In early November 2021, it also released plans to incorporate the same technology to Microsoft Teams in 2022 and offer virtual spaces for workplaces and retail.
3. Roblox
The platform, founded in 2004, boasts tons of options for user-created games. Currently valued at about SGD$61.5 billion (USD$45.3 billion), this application offers games where users can play out life-like scenarios.
Since going public in March, the organisation has partnered with Vans, a significant player in the fashion industry, to develop a virtual world called Vans world. This world is basically a virtual skateboarding park where users can try and purchase the latest Vans gear for their avatars, bringing consumerism to the next level. 
How will the metaverse reinvent digital marketing?
Beyond what organisations have been doing to create the metaverse, many companies are also beginning to market their brands in virtual worlds like Roblox and Fortnite. Furthermore, these are significant brands in the market, such as WarnerMedia and Paramount.
An example includes WarnerMedia debuting the trailer for Christopher Nolan's latest blockbuster, Tenet, on Fortnite, similar to how they would go about distributing it on their social media platforms.
What fans of such brands can expect is the same ads, with significant budgets behind them, debuting across all platforms worldwide, allowing for easier access to the marketing content. In the current world, where social space is of utmost importance, brands can focus on providing the best user experience for their fans and followers.
The technologies available can open up enormous opportunities for digital marketers who want to maximise their brand's presence in the virtual space. This is essential in a world where social media is heavily used by society.
The aim is to eliminate any boundaries and limitations between the metaverse and the physical world. For example, you could start a clothing line in the metaverse, open a virtual shop there, and allow users to try on these virtual clothes with their avatars. And if they like your product, they can then be given the option to place real-world orders through this same platform.
As digital marketers, we need to be in touch with how technology is evolving. Besides understanding the metaverse and its benefits and potentials, we also need to realise that with the trajectory this trend is heading towards, it will likely not be a one-off occurrence. Hence, the question is, "How can digital marketers adapt to this evolving world?
The most important thing is to keep in mind the value of your target market. The primary audience of the metaverse is the Gen Zs and millennials, who are familiar with virtual realities, such as Roblox and Minecraft.
So if these age groups are part of your core target audience, you might want to consider how to incorporate the metaverse into your digital marketing strategies. Some factors to consider include:
Metaverse marketing should consist of real-world brand experience and not just solely a virtual-only experience.
Interaction and an immersive experience is the main highlight.
Include and be engaging with the existing user community.
Conclusion
It is an exciting time for digital marketers. While there may be specific guidelines or strategies that organisations are implementing to utilise the metaverse fully, nothing is set in stone. It is essentially a new space with plenty of opportunities to be creative and experiment.
While the technology might not be at the level required to make the entirety of the metaverse a reality, there is no doubt this might only be a matter of time given the strides we have made in the technology field.