7 Benefits of SEO & Why It Is Crucial for Businesses
Updated on: 11 June 2020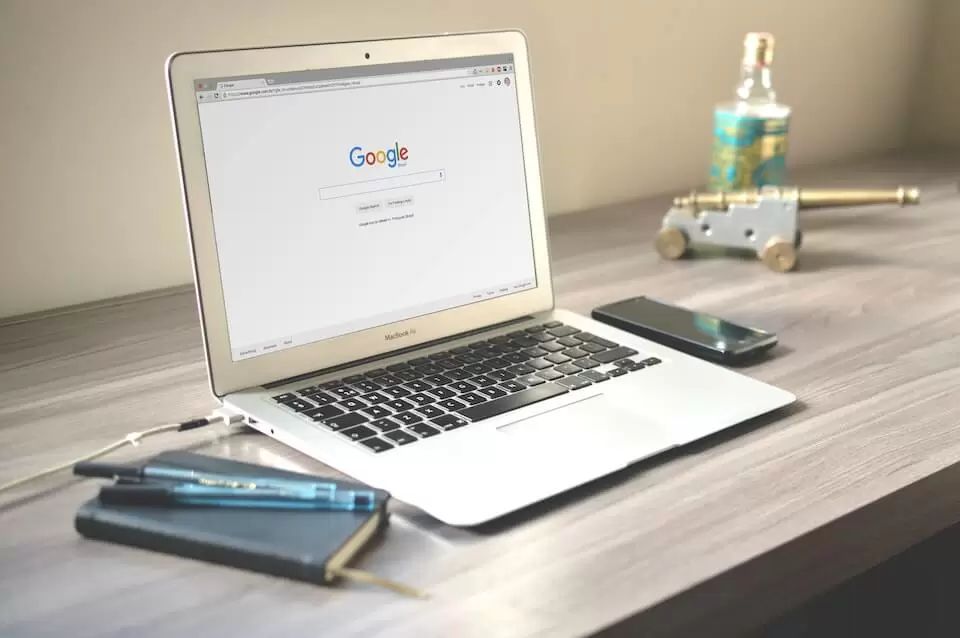 When you search for information on the Internet, the results that first appear are what Google thinks will be the most helpful information for you. Now, you must be thinking how do websites on the first page of search results make it to the top? Well, many factors come into play, including that of SEO which serves to improve a website's ranking in search results when users look for specific keywords. Speaking of, in what ways can SEO positively impact a business?
These 7 basic benefits of SEO for business is set to provide you with a better understanding before you deep dive into the world of search results ranking.
1. SEO drives high-quality traffic 
Unlike traditional methods of advertising – pushing out interruptive ads, spam emails and cold calls – which only seek to steer customers away, SEO provides users who are already keen by providing easy access to helpful information.
When you give focus to users who are already actively looking for information related to your services/products, it is more effective in generating quality leads. Why? This is so as they are more likely to show interest in purchasing your services/products in comparison to a user who chances upon your advertisement in a newspaper.
2. SEO promotes your company 24/7
You can sleep but SEO does not. Website traffic can be increased all day as SEO is 24/7. If you weren't aware, Google processes more than 60,000 searches a second.
You are reaching out to potential customers when they are already searching for you on their keyboards. This increases your website value as you are offering them a solution to their problem. Simply put, SEO enables you to promote your services/products to potential customers in a non-promotional way no matter the time of the day.
3. SEO cuts down on advertising costs
Once you've created a website page that the search engine perceives as worthy of directing users to it, it can continue to attract traffic to your website for months and even years. Not only is securing this exclusive spot in search result pages free of charge once you reach there, you no longer have to advertise your page or pay per click.
Decrease your advertising budget and reinvest it somewhere else instead. You will discover how cost-effective SEO is, in comparison to traditional marketing when you invest in it. So, why spend a huge sum of money for a website page when you can work your way up to secure its position in the organic search results?
4. SEO builds up your credibility
Most people, if not all, use Google to search what they are looking for online. When you rank high up in the search results page, it gives customers the idea that you're one of the top players in the industry and many have already previously researched you.
However, if you are at the bottom of search engine results, customers may think that you are a new kid in the block or not as well-known. All these will influence the level of trust and credibility they have for you. After all, search engines are trusted to filter results and remove spammy sites. Let SEO strategies assist in improving your credibility.
5. SEO increases your brand visibility
Visitors who come across you the first time may not always be interested to purchase your services/products. But once they are made aware of you, they may be keen to do so in the future. As consumers carry out countless online searches, it works to your advantage when your firm continues to appear in their search results.
In a way, you're displaying to consumers that you serve as a valuable resource for industry information, increasing your value to them in their eyes. With SEO, it enables your services/products to be easily accessible through regular and organic search and once you've remained at the top, users will see you more often than not.
6. SEO helps you stay at the top of your game 
Many competitors are actively finding a mean to solidify their search ranking positioning. As such, you've got to keep up with them to stay ahead of the competition. For this, you would need to implement an effective SEO strategy that would help you stay ahead of your industry's pack.
As the digital marketing world is constantly evolving, keeping up with new changes becomes a daily routine. Only 25% of users go past the first page of the search page results. Hence, investing in SEO is vital to develop an innovative strategy and outrank even the toughest of rivals.
7. SEO leads to higher conversion and close rates
When users are familiar with your brand and what you have to offer, it makes for a greater possibility of them sealing the deal with you. Therefore, a good ranking position can guarantee you higher conversion rates.
Also, when customers are already searching online with a specific purpose and requirement, you may already fit what they are looking for when you appear on their screens. Hence, it could lead to higher close rates as compared to outbound leads.
With helpful strategies from proper SEO experts and SEO consultants, your website optimisation will surely work wonders and you can even see an increase in organic traffic from search engines! No one can deny that the digital realm has offered a mecca of marketing opportunities to help you attain your organisational goals. Reap the long-term benefits of SEO even years after you have invested in it. Now if you would like to take things up a notch, why not consider signing yourself up for some SEO courses? Remember, go big or go home when it comes to maintaining your website's online rankings.