How to optimize your website for voice search?
Updated on: 18 June 2017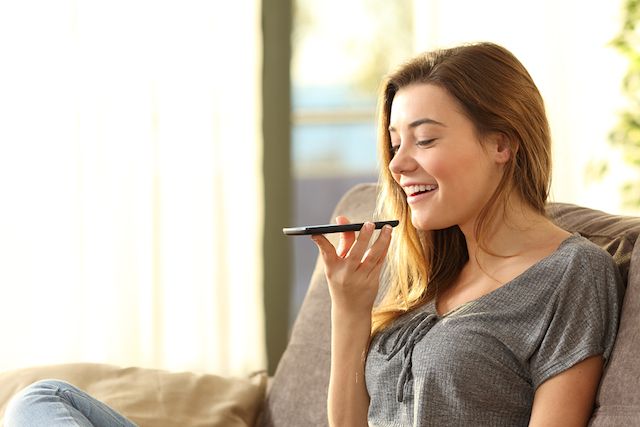 One of the most important digital marketing components today is voice search. Here is a deeper look at how to optimize your content for voice searches. Recently, smart mobile devices such as smart watches have emerged, and every marketer must reposition strategically to take advantage of the space. Every day, about 40% of adults use voice search which is about 35 times more when compared to 2008.
What is voice search?
Voice search technology combines natural language processing software and text-to-speech systems to understand direct voice inquiries and commands. When a query is made, it is processed through varying databases to ensure that answers match appropriately.
Though the initial advances in voice searches were initially very poor and caused a lot of frustrations, most of the issues have since been resolved. The rate of errors that were very common with direct commands has gone down to less than 10%. Because of this, people are now comfortable to make direct commands to their phones when they want to know something.
A comparison of voice and text queries
The length of queries: Text searches are done by keying keywords to get results on a search engine result pages. However, voice searches require one to talk to a handheld device such as a smartphone or smart watch to get direct answers.
Using questions to make queries: While the text searches allow one to key various keywords on search engines, the voice search is different. Most of the inquiries are implemented in questions. Consider asking the search engine where is the best training room rental in Singapore?
Search intent: When voice searches are compared to text-based searches, the former is more organic. When a client searches for an injury attorney on Google, the intent is a little broad. However, most voice queries tend to ask for the best, most effective, closest, ideal and such terms. For example, who is the best SEO consultant in Singapore?
How to optimize the voice search for location
Optimizing the voice search for specific location
Every time that visitors searches for specific location info, the voice search mainly factors the present location. Therefore you can only optimize this consideration though updating the brand details especially on third parties such as Google My Business and Yelp. Besides, you should implement schema markup, update XML sitemaps, and include quality local citations on your content.
Ensure to use structured data
Because digital assistants that respond to voice inquiries need to draw your content easily and fast, it is important to make it simple for them by implementing schema markup. The structured data helps search engines understand the content and draw it with great precision to serve clients when they ask questions.
Place more emphasis on mobile optimized content
It is important to appreciate that most voice searches are done on handheld devices such as smartphones, tablets, and smart watches. Therefore, the content should be targeted at delivering better mobile user experience.
Make sure to research the target inquiries properly
Just like you carry comprehensive research of the brand audience, the voice search demands you move a step ahead of the target clients. This involves looking at the issues affecting your customers/ target niche and focusing on respective questions they are likely to ask. Ensure to utilize all the available tools for researching and crafting winning content.