We Scored A Double In 2022's Agency Of The Year Awards!
Updated on: 29 July 2022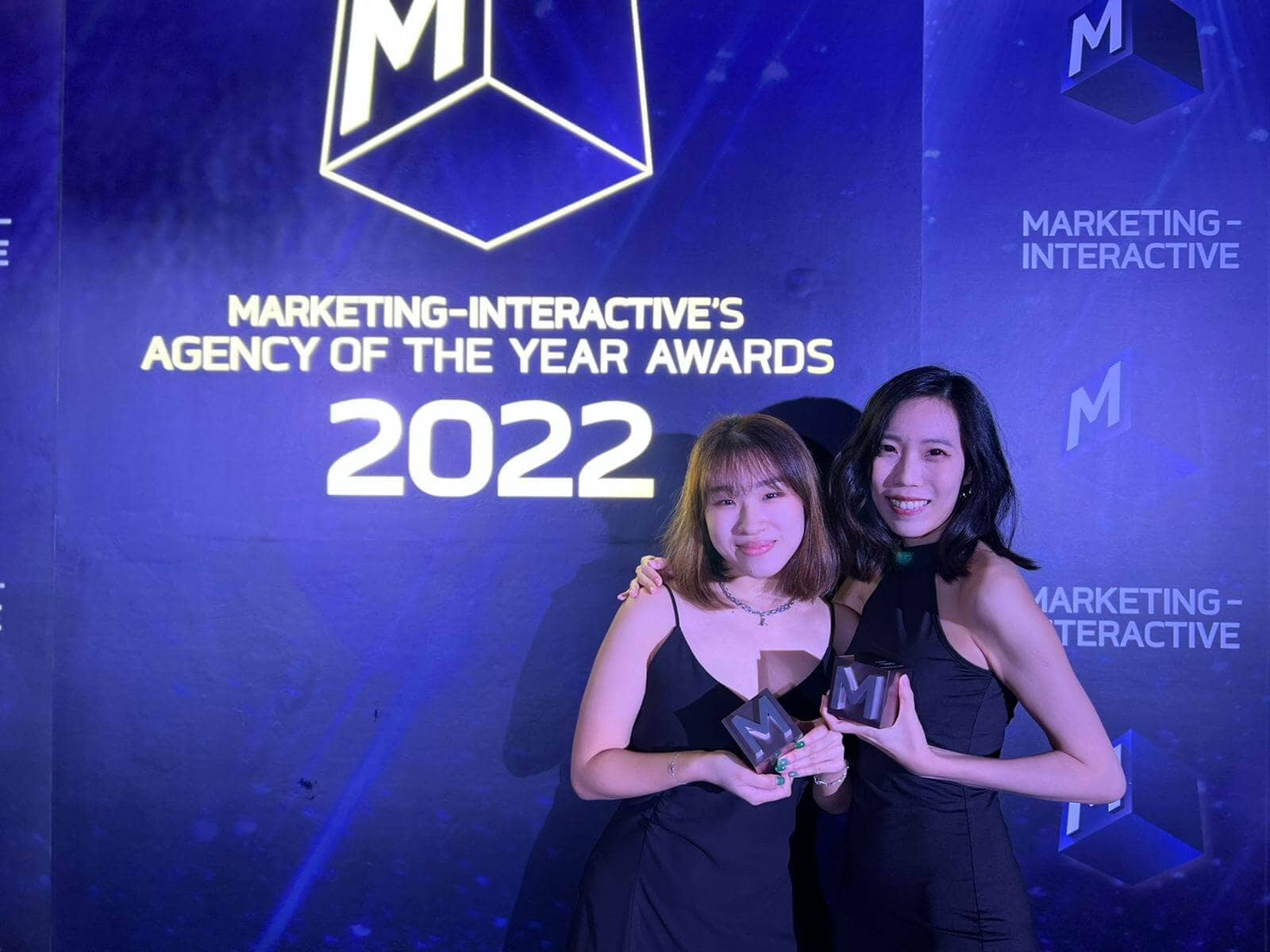 The year of 2022, we've truly outdone ourselves from the past years as we've not just won three MARKIES Awards last month, Impossible Marketing is once again celebrating another achievement by clinching two awards at this year's Agency Of The Year (AOTY) Awards. This is not our first experience with the AOTY Awards, as we won Independent Agency Of The Year in 2021 and Search Marketing Agency Of The Year in 2020.
What the Agency Of The Year Awards is all about
The AOTY Awards is available to every advertising and digital marketing agency in Singapore and is an excellent opportunity to put themselves out there to showcase their overall experience, skills, and strength not only to the judges, but also to their fellow industry compatriots. With 32 different categories covering various aspects and specialisations such as SEO and Social Media Marketing, participating agencies, instead of through individual campaigns, are assessed on their overall performance as an agency.
This year's AOTY Awards was once again fortunate to be assessed by many esteemed and experienced judges who are various senior marketers and industry experts such as Abbott, Citibank Singapore, Etonhouse International Education Group, Johnson & Johnson, Mount Faber Leisure Group, Skechers Singapore, and Timbre Group, among others.
Our double achievements this year
We are proud and glad to achieve this year's results. It was by no means an easy feat as we were up against some of the best and most prominent brands in the industry. Still, we were nominated for 3 AOTY Award Categories:
Lead Generation Agency Of The Year, which assesses brands and agencies that, through various cost-effective and intelligent strategies, have generated quality leads for their client's campaigns.
Performance Marketing Agency Of The Year, which assesses brands and agencies that have provided advertising solutions and services that performed exceedingly for their clients.
Search Marketing Agency Of The Year, which assesses brands and agencies that offer core SEM and SEO services and solutions that aid their clients.
With that being said, as pleased as we were when informed of our nominations, we are proud to announce that we scored a double with Lead Generation Agency Of The Year and Search Marketing Agency Of The Year.
While this achievement has put us out there in the market as a company that provides quality digital marketing services and solutions, it does not mean that we should be complacent about it. But instead, it provides us with the necessary affirmation of the calling Impossible Marketing has taken – to provide quality SEO services for local brands and businesses. Additionally, it assures future partners of the quality they can expect when they engage Impossible Marketing for sustainable and effective digital marketing solutions.
Conclusion
Participating in events such as the AOTY Awards is always an encouraging note to the company and our hardworking team of employees. Not only does it provide us with the necessary boost that we need down the road, but it also allows us to keep up with marketing trends as we meet fellow industry compatriots. As we become more known in the industry, it also encourages us to aim for a higher standard as our campaign pool increases.
We would like to thank the many clients and partners we have met and helped over the past decade. Without your trust and support, we would not be able to achieve all these milestones. Of course, not forgetting our Impossible Marketing employees. They have been the reason why your campaigns have been successful and of the best quality.
Hence, if you are a local business or brand, be it small or big, and are potentially looking for successful and cost-effective digital marketing solutions, then do consider Impossible Marketing. Not only do we provide award-winning services and solutions, but when we say we offer cost-effective solutions, we do mean value-for-money! With our PSG pre-approved digital marketing solutions, eligible businesses can now get up to 50% off our range of digital marketing services.
So, what are you waiting for? Get started on achieving the quality leads and sales your business is looking for today by reaching out to us at +65 6208 8111 or hello@impossible.sg.