We Have Received Our Award For Independent Agency Of The Year 2021!
Updated on: 19 November 2021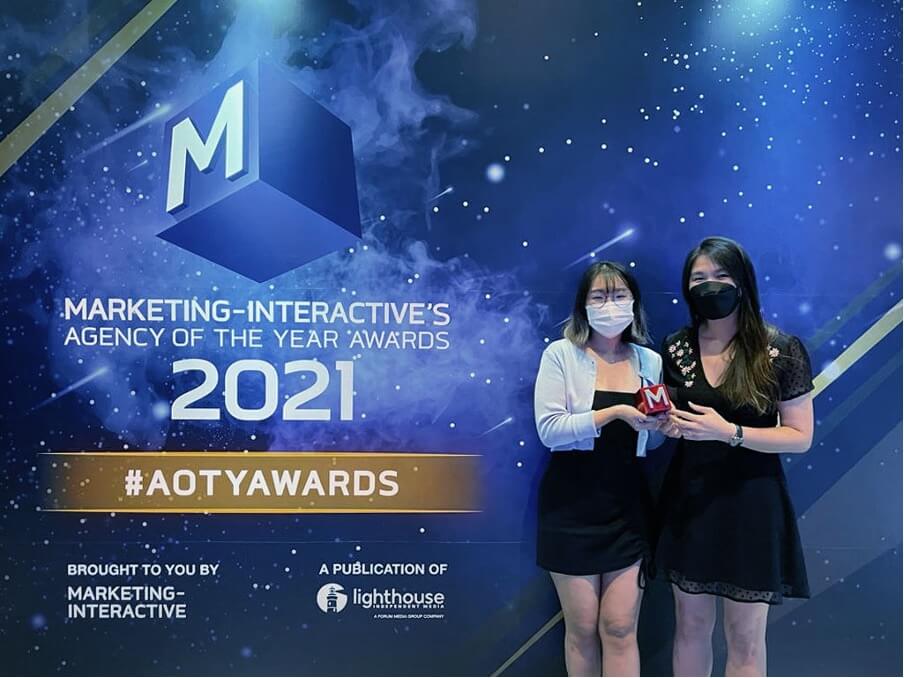 Impossible Marketing was over the moon when we were announced as the winner of the Local Hero Award for Independent Agency of The Year 2021. Now that we have finally gotten our hands on the coveted award, we thought this was an excellent moment for us to reflect on our accomplishments and what we hope to accomplish in the years ahead!
Another feather to our cap 
Our win at this year's Agency of The Year (AOTY) Awards was not our first taste of success. Previously, we were declared the Search Marketing Agency of The Year in 2020, so to add another feather to our cap with the Local Hero Award was undoubtedly an affirmation of our team's dedication and the quality of work they produced.
However, we believe that it is essential not to rest on our laurels and keep working hard to demonstrate why we deserve to be among the best digital marketing agencies in Singapore. In a fiercely competitive digital marketing landscape, we understand we need to maintain our standards if we wish to retain the trust of our many clients.
Our thoughts on our achievement
When we found out about our success at this year's AOTY Awards, our founder and managing owner, Alan Koh, had this to say, "As a local company without external funding, Impossible Marketing is honoured to triumph in this category ahead of our illustrious peers in the industry. This award is an affirmation of our work and the strides we have made over the years."
Now that we have a bit more time to process and reflect on this achievement, we are even prouder of what we have accomplished. In an era where we see smaller firms shut their doors or get bought out by big corporations, achieving what we did without any external funding or venture capital is an astounding achievement! Meanwhile, we will continue to do what we have done so well – and that is to buckle down and focus on delivering quality results to our clients.
What lies ahead for us?
When we first learnt of this win, we spoke about how this award allowed us to know that we are heading in the right direction and that it has re-energised us for the challenges ahead. And this feeling has not changed in the months since.
In November, our digital marketing services were pre-scoped by Enterprise Singapore (ESG), and Impossible Marketing is now a Productivity Solutions Grant (PSG) pre-approved vendor! This means our digital marketing solutions are covered under the PSG grant, allowing our clients to defray up to 50% of their marketing costs.
At Impossible Marketing, we are a firm believer in the #SupportLocal Initiative. The PSG grant, which is only available to businesses registered and operating in Singapore, allows us to help local small and medium enterprises (SMEs) that are struggling during this pandemic establish a substantial presence online, thereby directing more traffic to their businesses.
During this time, we have been laying the foundation and ensuring we are well-prepared for the challenges ahead. As 2021 draws to a close and we look ahead to 2022 and beyond, we could not be more excited for what is to come!