7 Ways To Increase & Generate Quality Backlinks To Your Page
Updated on: 3 June 2022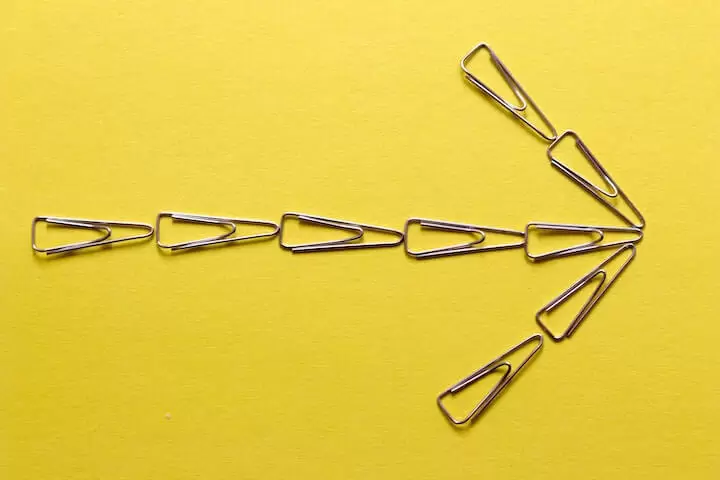 When asked, "What is the biggest obstacle when optimising SEO?", many businesses, brands, and even marketers will argue that generating quality backlinks to their page is one of the major SEO elements that can be difficult to execute.
So, what is a backlink? Backlinks are external links found in other websites that link back to a targeted page in your website. Also known as inbound links, backlinks represent the incoming traffic that comes from another website. Backlinks are essential in ranking in search engines like Google. The better the quality of the backlinks and the more backlinks found online that link back to your targeted site, the higher your business page is ranked on search engines. In other words, backlinks are a form of indication showing your website's popularity among users.
Difference between backlinks and links
The online network is connected by links. Internal links help connect pages within the same domain and primarily are there to help users navigate within the website. External links help connect the targeted page to pages from other domains, providing users with purposes such as:
Provides users with a broader context
Provides evidence to support a statement
Provides a source
Recommendation
Authenticate the page
For every purpose, the links aim to provide value-added information to the user. It is important to note that links have direction. When the webpage provides a linkage to an external page, it is an outgoing link. Vice versa, the external page receives an incoming link. Thus, the outgoing link becomes a backlink for the external page.
Creating backlinks in this day and age is not similar to how it was a couple of years ago. Generating links from quality pages will make a difference to your SEO ranking. It is not just about quantity but also the quality of the generated backlinks. In order to assist your business in ranking higher on search engines, these are our seven favourite ways to increase and create quality backlinks to your page.
1. Reaching out to KOLs and bloggers
This could be one of the most challenging ways to acquire backlinks. However, with the right contact, the generated backlinks are usually of high quality. Here is how you can successfully pull off this strategy.
First, craft a content strategy that is optimised for SEO.
After publishing the article, you need to find individuals who have previously linked their page to similar pages as yours.
Reach out to them through social media or email, and let them know about your article. Ensure not to spam or copy-paste an existing template.
Follow up with the agreed individuals to ensure optimal ROI from your campaign.
This strategy depends on the relevancy of the KOLs and bloggers. The more relevant they are to the industry your business is in, the more quality backlinks your page will attract.
2. Craft in-depth content
Journalists and bloggers are constantly searching to link their written work to quality articles. Relevant links boost the credibility of articles – if your business consistently and diligently produces quality content, it helps in being spotted by credible sources. However, in-depth content does not equate to spamming as many words as possible. In-depth content consists of relevant information that genuinely adds value to the reader and helps them solve an issue.
3. Take part in link roundups
Link roundups are basically a list of some of the best articles written about a specific topic by content writers every week, month, or year. There are usually submission processes that individuals have to go through in order to submit the links to their targeted page. To be successful in this strategy, you need to find the roundups related to your industry and create well-written and value-added content. Do the necessary research to understand the quality and type of articles that they usually accept.
4. Reports
Reports and data analytics, for the most part, do get quite a lot of links due to the fact that some of the derived data cannot be found anywhere else, making them unique. In order to craft such reports, you need to ensure that you have a large enough user base. Through social media, ads, or communities, you can promote a survey that allows you to craft a report.
5. Offering free tools
Providing free tools can attract a lot of links. For example, if your business is dealing with real estate, you could provide a housing loan calculator. Offering something that brings value to users will increase relevant backlinks. While you might require the help of a developer to create such a tool and embed it on the webpage, it need not be a complicated tool but something that users can benefit from.
6. Contribute guest posts
One of the critical strategies to maximise link building is through the contribution of blog posts to pages in your industry. Guest posts, as they are called, are still an ideal strategy to generate backlinks. Here are some actionable strategies to be aware of when contributing guest posts.
Search for a high authoritative site. A single, high-quality site is much more beneficial than many low-quality sites. If finding one in your industry is hard, you might want to look for a related or overlapping industry. For example, a fitness blog can contribute to a health blog, and vice versa.
Ensure proper research is done before reaching out to the site. Have about four content ideas ready beforehand. That way, when they reply, you can respond to them with an overview immediately. It is essential to pitch something different in order to stand out.
7. Submit your content to resource lists
There are many websites that compile a list of pages and sites, depending on the industry. It could be bloggers or standalone directories. You can either reach out to them with a request to be linked through an email, or you can directly submit your page to them.
Conclusion
Link building is not a difficult task. With proper planning and investment of time, you will surely see the results you expect for your site. All you need to remember is that link building encourages quality over quantity. So, take sufficient time to find the best backlink strategy you can count on. Also, do not lose focus over creating the best content out there that will benefit and add value to your users.
If you are looking to generate and boost quality backlinks to your page, why not let Impossible Marketing help you with that? We provide a range of SEO packages that include not only the best SEO services in Singapore, but also one of the most affordable digital marketing solutions and more. Contact us today to find out how you can get started!