Best practices for your SEM campaigns  
Updated on: 2 February 2017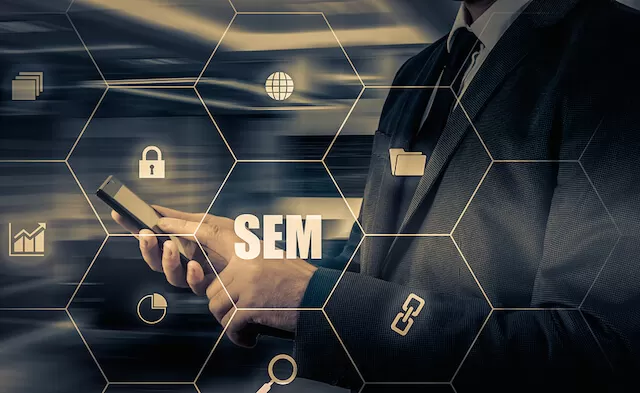 As the importance of useful and relevant content keep increasing, it is prudent to apply the SEM strategy appropriately. When search engines find your page with very relevant content in relation to specific keywords in a campaign, the post/page/website will be allocated a higher quality score. The following are the best practices for SEM to help you double results within a very short time.
Utilize different keyword matches
Keywords used in SEM are the basis of search campaigns because advertisers believe they generate clicks and ultimately, new clients. There are thousands of new searches are made every month, advertisers must keep their SEM campaigns updated through keyword matches. The main keyword matches include:
Broad match: This means your keyword is matched with exact keyword, related phrases, plural or singular version, and even misspellings.
Broad match modifier: This keyword will be searched as long as any of the words in the phrase is included in visitors' search.
Phrase match: The phrase keywords you use for the content must show in the same order on local searches.
Though long-tail keywords (keywords that have 2 or more words) are rarely targeted, they usually bring better CPA (cost per acquisition). Using Google Analytics for such keywords will help you understand the trending and useful terms to use for better results.
Analyze search term reports to identify negative keywords on your account
The main target of any marketing campaign is to drive traffic and conversion. However, negative keywords that do not bring results should be identified and replaced to avoid unnecessary spending. It is important to understand the reason behind the poor performance of negative keywords in order to avoid repeating similar mistakes.
Check on geographical performance of your campaigns
Using City zip codes, smart advertisers carefully review the geographical performance of various keywords to maximize efforts on areas that bring results. Geographic bid modifiers can be used to redefine the searches or come up with campaigns targeting poor performing areas.
Run periodic ad tests such as A/B split test
Understanding what ads works best for your brand is very important. Prepare different ads and test them regularly to understand what the targeted audience prefers. A good example is A/B split test that helps to establish what works better for your brand. This will help to raise CTR and even conversions.
Review your campaign performance across devices
More people are moving away from the desktop and prefer browsing from their tablets, smartphones, and laptops. You should, therefore, check how your posts, keywords searches, among others are ranked in mobile searches. However, you do not simply turn off the mobile if it is underperforming. Rather, consider optimizing it to guarantee better results. All search engines are encouraging websites and content developers to make their content mobile optimized for better ranking and conversions.
Conclusion
In every SEM effort, the target should be raising the quality score. The outlined best practices will help you understand your campaign, the target audience, and achieve better results in all categories. Remember that it is crucial to also work on other marketing campaigns in addition to SEM to get higher conversion rates.