Live Chat: Benefits and Implementation
Updated on: 10 October 2017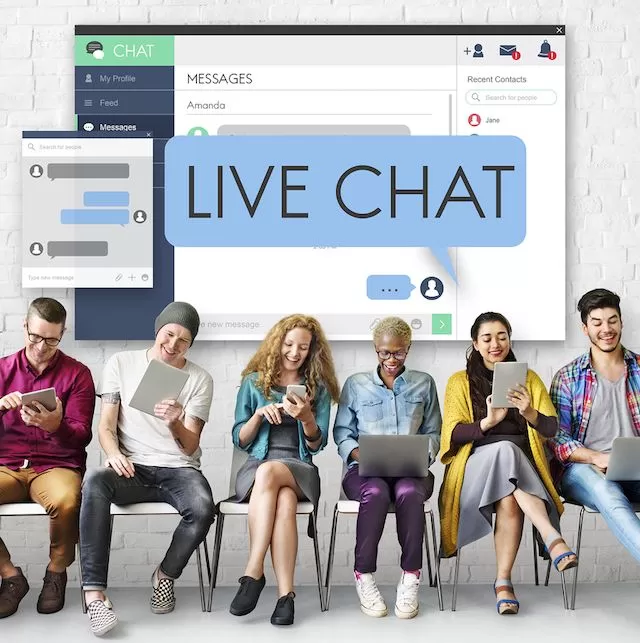 Live chat, live chat, live chat!
Live chat is a software that assists online business to link up and talk directly to clients. The chats are added to sites as popups that can be positioned anywhere the owner considers convenient. In many cases, the chat box works better when positioned at the bottom right end. When a user hits the chat box, it initiates communication with a support representative picks on the other side to start chatting.
Main benefits of using live chats:
They are very convenient for the target audience
In business, managers may be lack time to make direct calls to all clients. However, installing a live chat makes it easy to address every query. When a client hits the live chat, he/she is sure of getting a professional and timely response.
Live chat helps to remove obstacles on sales
A live chat allows clients to get all the additional details and clarifications they might have missed on the ad. This will clear all obstacles on the road to help drive sales and profitability.
Live chats keep you stay ahead of competitors
If your competitors are not on live chat, starting one will mean staying a step ahead. Most clients who want special connection will always come to you as opposed to running to the competitor. This is a great way to make the brand stand out.
A great method of cutting cost
Making direct calls can be very costly. This problem can be compounded when the clients are required to initiate the calls and meet the costs. However, a live chat will help the company to cut cost and enable more clients to connect because there is no cost involved.
How to implement a live chat
Having read the benefits of live chats, it is important to prepare appropriately before implementing it on your site. Here are the most crucial things to consider.
Here are the most crucial things to consider.
Training for live chat support personnel: Because clients who make inquiries about the company and its products want conclusive answers, it is important to have a well-trained staff. This helps them to know how to respond to queries professionally. They will also know how to handle clients when they lack an answer.
The time that the chat will be running: The ideal time to have the chat running is when a business is in session. This makes it easy to make queries and get answers. However, those running e-commerce sites should consider running the live chat when most clients do shopping.
The site's transparency: Your chat must help to cultivate operational transparency. For example, when the chat is running, you should be polite and frank enough to tell users about the expected waiting time.
Because there are very many live chat companies, it is important to check the one that fits best for your situation.
Consider using the trial version before purchasing their services.