Giving.sg raised S$30 million in 2018
Updated on: 9 January 2019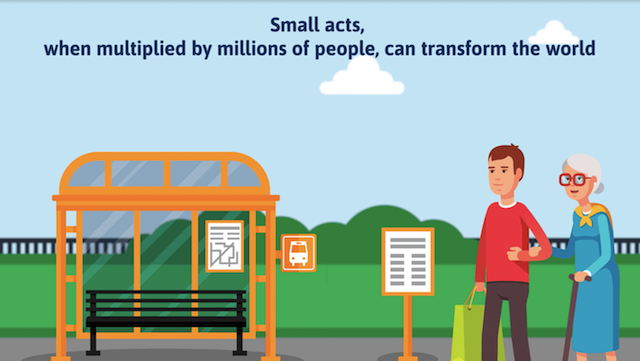 Impossible Marketing is extremely proud to be the selected Digital Marketing partner for Giving.sg! An online portal to kickstart charity dreams and fundraising projects, Giving.sg connects volunteers and charity organisations to a single website. This platform allows registered users to volunteer with and donate to over 500 charities. We are pleased to announce that a total of S$30 million donations was raised through Giving.sg in 2018!
Our involvement includes managing Giving.sg's digital campaigns through PPC (Pay Per Click) Ads, Social Media Marketing and the creation of an engaging animation video. Our aim is to bring more online visibility to Giving.sg and encourage more volunteers to donate their time and money.
As part of Impossible Marketing's Corporate Social Responsibility (CSR), we created an animation video featuring "10 Ways To Be Charitable This Season". This video demonstrates how you can bring happiness to others during the Christmas season through the simplest of things! To further spread the spirit of giving, we uploaded this video onto our Facebook Page and ran a Facebook Video Advertising campaign. You can check out our video here.
We also helped with Giving.sg's PPC advertising, where we raised awareness of Giving.sg's fundraising campaigns and directed quality traffic to Giving.sg's website.
Impossible Marketing hopes to continue giving back to society by practising Corporate Social Responsibility (CSR) in Singapore.
Do contact us at projectkate@impossible.sg if you would like to assist us in helping the less fortunate!