How Specific Social Media Platforms Matter In Advertising
Updated on: 16 July 2021
Social media. No matter where you go, you will inadvertently run into a business that uses social media marketing to reach its target audience. While social media is a good way for audiences to follow the latest trends or check on updates from their favourite brands, not everyone uses the same platform.
This means that if digital marketers like you and me want to reach out to our intended target audience, we have to advertise on the right platform in order for it to be more effective. Sure, we can post our ads on all of them, but wouldn't the efforts be wasted if the platform we posted the ads on is not commonly used by the target audience we have in mind? That is why I am sharing a bit more about a pattern I have been observing on social media platforms.
The importance of social media
Think of this scenario: you are graduating from school, and you want to keep in contact with your friends who may not necessarily be following the same path as you.
Instead of texting them, which will cost you money depending on your phone plan, you can now use social media and drop them a direct message any time you want. Not to mention, their posts will keep you up-to-date as to how they are doing.
I am not sure how you feel, but I think this feature has made socialising with friends so much easier.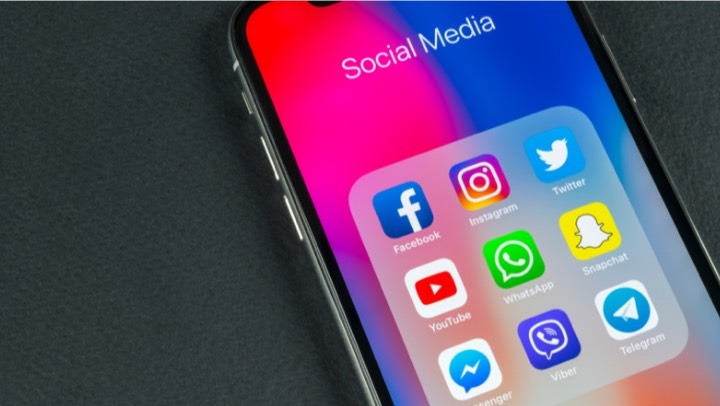 Social media usage has increased over the years. A quick check on Google Play Store and Apple App Store shows that social media apps, such as Facebook and Instagram, are among the most popular apps downloaded by people worldwide.
Hence, advertising through social media helps your business raise awareness of your brand and garner curiosity among users. After all, your ads can reach millions or even billions of people around the world. Furthermore, it provides your business with prospects by influencing the SEO ranking of your business.
For example, let's say that you own an online furniture shop, and suppose you have a branch in Jurong West. A user who searches for queries like "where to buy furniture" or "furniture shops in Singapore" might come across your business if your company's social pages are popular enough to rank among the top searches on the Google search page.
Statistics
There are plenty of useful stats available that can let you know the primary demographic for each social media platform, which can help you determine the ideal platform for your ads. Let us take a look at some examples.
Facebook
Older people tend to use Facebook because of the platform's simpler setup. For instance, Facebook has a setup tutorial that allows new users to connect to the people they know and helps them find new connections within their local area.
If the older population is your target audience, it is best to post your brand advertisement on Facebook due to the number of older people using it.
Instagram
A study shows that Instagram is more popular with youths as the platform "makes them feel more connected to the people they know". It also gives them a sense of belonging in society. Moreover, Instagram is the trendy social media platform to be on right now, allowing youngsters to connect with others who share similar thinking.
If your company's products are more catered to the youngsters, Instagram is the to-go platform. After all, brands that cater to youngsters can take advantage of the platform's "connection to the community" by posting images that show their ties to the target audience.
The issue with just posting everywhere
There is a famous saying by Theodore Roosevelt that goes, "Nothing worth having comes easy". This means we cannot just expect good results to drop from the sky, but we have to work hard to achieve our goals.
Likewise, if you want your brand to be known, you cannot just post your ads randomly and hope that the users will share them. You may wonder, "Why not just post our ads on all the platforms and see if our followers share them?" but there are some things you may want to consider as well.
1. Wrong target audience
Let's say you are a teenager in secondary school, and you are browsing Instagram. If you see an advertisement for wrinkle cream, as shown in the image above, on your Instagram stories and posts, you will likely be perplexed as you are unlikely to need these products. So here is the question: would you share that post? If I am in this scenario, I will scroll and ignore it.
2. Same approach from your competition
Yes, that's right. Because social media is such a popular way to advertise something, you are not the only one who will think of posting your ads everywhere to get attention. However, as mentioned earlier, only those who find the post relevant will share them with their friends and followers.
If your competitor's post on Instagram is targeted to a younger audience, for example, chances are their post would garner more shares than yours. Therefore, it is crucial to select the right platform to advertise your brand and products.
Tips to get more people to share your advertising
While it may be challenging to reach your intended audience when you are vying with your competitors for their attention, it does not mean you should give up. There are still various options available to you to do something about it. Obviously, you will encounter some obstacles along the way, but there are plenty of methods to try and make your content appear more often on social media pages via sharing.
Here are some simple and effective tips:
1.Target fans, not followers
Your social media page may have a vast range of people liking it for one reason or another, but likes do not always translate to sales. Neither would it guarantee that they will have any interest in all your posts. It will be better in the long run if you have a solid foundation of customers for your brand to build upon.
Engage with those you know are interested in your products or services. These fans are already immersed in your content, so they are more likely to like, comment and share your posts with others. For example, if your fanbase comprises the younger generation, and you want to market an item to the older crowd, why not sell this product as "A gift for your grandmother?"
2. Include strategic incentives
It is natural for a user to look out for freebies on social media platforms. After all, who doesn't like giveaways? However, when it comes to these social media giveaways, you have to ensure your prizes are enticing enough to encourage many users to participate in them.
It is best for the prizes to be related to your brand as that will give your followers or long-time fans a sample of your products. Additionally, you should ensure that the reward is proportional to the effort that people are required to put in to win. For example, if all they need is to like/share the post, you can offer a few samples as prizes. However, if you require them to do something big, like uploading pictures of your products with your branded hashtags, you may have to offer something more significant, such as an entire set of products from your brand.
Getting the target audience
When it comes to social media marketing, it is not just about posting your ads in every account your business has. To reach the correct target audience, you need to know the ideal platform to promote your brand. This is because different people use different social media platforms.
In addition to using the right social media platform, you would also require relevant posts to grow your social media page. The right content will make the audience feel like your business is speaking personally to them, instead of just being a random ad found on their social media feed.
With the ever-increasing importance of social media, advertising online is not just an option but rather a necessity. It is what consumers look to first to research for any products. If you haven't already started planning your social media marketing campaign, what are you waiting for? Do it now!
If your business is struggling to reach your intended audience online, it is advisable for you to seek the help of a digital marketing agency in Singapore. At Impossible Marketing, our team can help you establish your online presence and help you with your company's marketing needs. Do not hesitate to contact us at +65 9374 0111 today to get started!