IM Upgrades: Mastering Trends At Twin TikTok Events In Sep & Oct
Updated on: 3 November 2023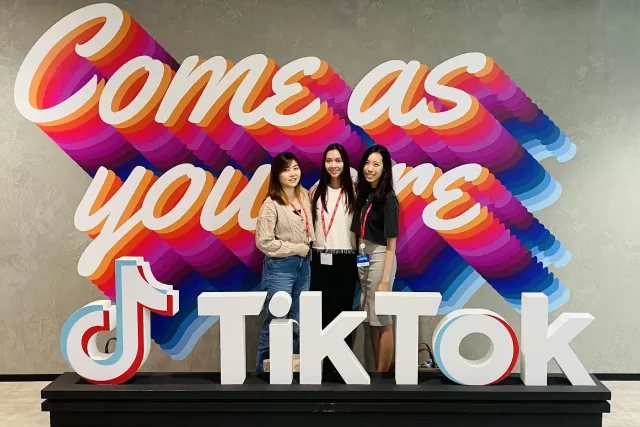 The world of social media is constantly evolving, with many new and unique trends being made. TikTok has, over the years, emerged as a significant social platform, influencing purchasing decisions, shaping trends, and providing creators with a unique platform to voice their opinions.
We have witnessed the changing digital landscape over the years and recognised the need to keep up-to-date. Hence, we have occasionally hosted training workshops with various brands and businesses. We hosted training sessions for TheSmartLocal in April and SGX last September.
Recognising the need to stay ahead of the competition in this evolving landscape, IM recently attended two TikTok-hosted events at their Singapore headquarters and The Ritz-Carlton, Millenia. On top of being able to network with fellow attendees, which involved fellow digital marketing agencies in Singapore, we were updated on some of the latest practices and tools necessary to succeed on TikTok.
An overview of the two events
The first event took place at the end of September at their Singapore headquarters, offering an accessible and central location for every attendee. The second event followed closely a week later and was held at The Ritz-Carlton, Millenia.
The first event that IM attended was part of TikTok's Agency Accelerate Programme, where we learned about various TikTok solutions for businesses, such as TikTok Ad Solutions and TikTok Shop. During the workshop, we were exposed to TikTok's ad campaign structures, from planning to optimising and reporting, as well as targeted auction products, from TikTok Shop and Reservation Ads to Brand Auction and Performance Auction. We also got a chance to tour TikTok's famous office with Sean Pang, who is from TikTok Channel Partnerships and the person in charge of IM.
The second event that IM attended was TikTok's Agency Upfront Southeast Asia, a by-invite-only event that was organised to celebrate various partnerships and achievements with every agency stakeholder in 2023. As IM is an advertising partner of TikTok, we naturally were invited. The event boasted an entire afternoon packed with panel discussion, interactive workshops, and keynote speeches covering various trends, solutions, and products the industry can look forward to in 2024. The event was wrapped up with networking opportunities and drinks, offering a relaxed environment for attendees to forge connections, share insights, and mingle.
Beyond the events
With newfound knowledge and tools that we can access, this means that both our current and future clients can expect more from our current range of services, whether it be social media marketing, SEM, or SEO services.
The two events held by TikTok serve as a catalyst for innovation and growth. It offered us a new perspective on how we can leverage TikTok's extensive range of audiences to boost various brands' marketing campaigns, creating a significant impact in the ever-changing digital landscape.
As we begin to usher in 2024, we are excited to embark on a fresh, new journey. In fact, IM has taken steps to gear up for the new year, upgrading our office with new equipment and revamping our office look. Whether you are looking for a boost in lead generation or brand awareness, we invite you to check out our website or contact us directly to make an inquiry. Get results-driven, award-winning digital marketing solutions with us today!