Lemonade Misrepresents IM's Office Address As Their Asia HQ
Updated on: 2 May 2023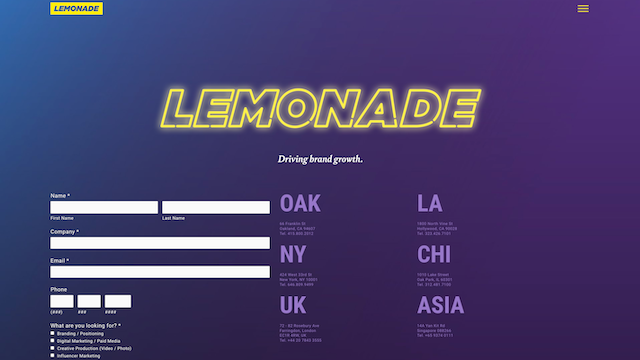 It has come to our attention that Lemonade has misrepresented Impossible Marketing's office address, located at 14A Yan Kit Road, as their Asia headquarters, and included our previous public number, 9374 0111, as their main hotline.
As a responsible and reputable digital marketing agency, we want to inform our clients and potential customers that Lemonade does not have a presence at the address they have listed on their website in Singapore/Asia. Impossible Marketing still occupies that address, and we have been here for the past six years. We first moved our office to the third level of 14A Yan Kit Road in 2017 and later expanded to the second level of the same building in 2018.
Apart from Chang Chow General Association taking up the first level of the building, the other two levels are owned by #TeamImpossible, with no signs of any other agencies or businesses. The only lemonade found in the building is the beverage in our fridge.
It is crucial to alert everyone in the region of this agency's presence, as there have been recent scams where imposters were posing as Impossible Marketing staff. We are not questioning the legitimacy of Lemonade's business in other regions but want to emphasise that they do not have a presence at the Singapore/Asia address listed on their website. It is vital to conduct proper due diligence before engaging any agency or business to prevent potential scams or misrepresentation.
Despite our effort to clarify the matter with Lemonade, we have not received any response to date. Our founder, Alan Koh, attempted to reach out to them through LinkedIn for clarification, but we have not heard back from them. 
Conclusion
We take such concerns seriously and will continue to keep track of this issue. We are giving Lemonade the benefit of the doubt that it might be a mistake on their part, and we hope to resolve this matter as soon as possible.