Top 3 affiliate tracking apps for digital marketers
Updated on: 9 February 2018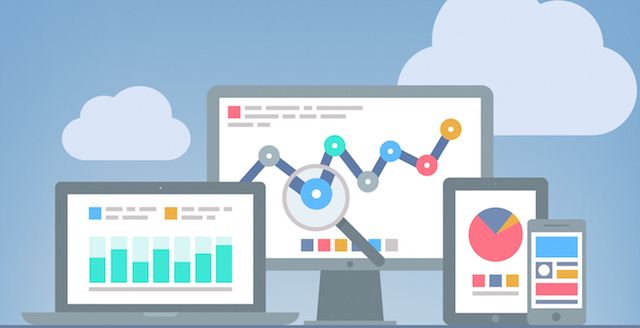 After creating a great website and landing page, you want to move another step ahead. This is when you consider affiliate marketing. While you embark on other digital marketing efforts, affiliate marketers will provide leverage and work more to drive conversions. The main questions that ring in many people's heads are how to link and manage the affiliates.
In this article, we will be recommending you 3 affiliate tracking apps for digital marketers, SEO consultants and entrepreneurs who are keen to do affiliate marketing.
Omnistar
This app is among the top in the market today because of its effectiveness. It is designed with top tools that not only help you link with the affiliates but also gauge their performance for proper decision making. With Omnistar, you can establish an affiliate program for a conventional store downtown or online store.
The main app tools include:
Customer feedback evaluation: This tool allows the user to follow clients and assess their satisfaction.
Content Manager: The content manager is a very important tool for following different campaigns initiated by influencers and estimating their effectiveness.
Performance reporting tools: These tools allow you to check on all aspects of your brand being marketed by the affiliates.
Other tools include social sharing widget, email templates, and coupons & discounts part.
The app was carefully designed to deliver top performance with easy to use features. Besides, it has a customizable commission section to help you calculate payouts to affiliates for their work. Unlike other apps, Omnistar has an enthralling customer support that resolves issues fast and professionally.
Affiliate WP
If you have a WordPress website, this might be a great affiliate tracking and management software. As opposed to an app, this is a plugin which means you have to follow everything from the WP dashboard. When you activate the plugin in WordPress, it allows you to enjoy top features such as payments, referrals, and analytics. Because it if a WP plugin, it is driven by a very enthusiastic team that keeps improving almost all aspects. For instance, it easily integrates with other plugins and apps such Zippy Courses and over 30 e-commerce systems.
If you are new to affiliate marketing, this plugin has everything required to get started and grow with time. For example, it has professional support, many add-ons, and supports unlimited sites.
ShareASale
This affiliate tracking app is one of the oldest in the market and has won a lot of trusts. It comes with top features and tools to help users track sales and banners in real-time to understand the progress of any marketing effort. The app also contains unique segmentation features to allow you group affiliates and follow their work. Other tools built into the app include reporting features, merchant API, and training webinars.