5 marketing strategies for Aircon Servicing Companies in Singapore
Updated on: 25 June 2018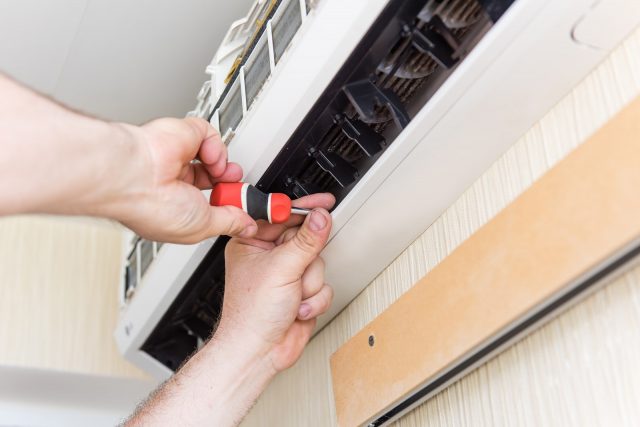 With Singapore's soaring temperatures, there is no wonder why many homes and offices use air conditioning, driving the demand for aircon servicing and repair services. Companies offering aircon servicing and repair services in Singapore have to use well-planned marketing strategies to stand out from their competitors. Similar to businesses in other industries, those providing aircon related services should also have a comprehensive Digital Marketing plan that can help them generate leads and reach their goals. By implementing a Digital Marketing strategy, you can promote your company to your target group, drive traffic to your website, and increase sales.
1. Establish your target group
Before you continue developing your marketing strategies, you should first establish your target market. You will have to decide if your business is providing air conditioning services for homes, companies or both. For each target group, you will have to consider the best way to market your products, primarily if you ensure the effectiveness of your marketing strategies. Apart from tailoring your approach, having an established target group can help you determine the keywords you should target for your online marketing plans.
2. Optimize your website and related business pages
SEO (also known as Search engine optimization) is an unavoidable part of any online marketing strategy, especially if you wish to rank on search engines such as Google and Bing. To implement SEO, businesses should add keywords like "aircon servicing Singapore" and "aircon repair" into the content on their website and other business platforms. By doing so, you will likely have a higher position on search engine result pages (SERP), capturing the attention of potential customers who search for your keyword. That will be beneficial if the person searching for the keywords require the services urgently, and will not bother looking at other pages of the search engine result. If you find yourself struggling with SEO, you should consider approaching a Digital Marketing business for assistance.
3. Grow your social media presence
Social Media Marketing can be beneficial to your business and a strong social media presence will allow your business to enjoy increased brand recognition, loyalty and inbound traffic. Brand recognition helps to make you more accessible and familiar to new customers that just found your website, creating a lasting impression on them. To build brand loyalty, you should focus on engaging with the people on your social media platforms like Facebook, especially if they leave constructive feedback or even a bad review. If people had a bad experience with your business's services, you should politely reply to them and try to resolve their problems. An unedited negative review can mar your online reputation and deter future customers from engaging your services.
A strong social media presence can also help to increase your inbound traffic, as your social media pages will serve as a direct path leading to your website. With higher inbound traffic, the chances for conversions are increased as well.
4. Encouraging (positive) word-of-mouth promotion
Companies offering air conditioning services in Singapore can use a referral programme to market their services to new customers or encourage existing customers to continue hiring the business. You can start a referral programme by asking satisfied customers to recommend your services to their friends and family, which will potentially help to increase your sales. For every successful referral, you can reward your customer by offering them discounts for the next time they use your services.
Ensuring that you can benefit from word-of-mouth is essential, as unlike feedback left on social media platforms, you cannot directly resolve any problems the customer had with your services. Negative word-of-mouth will affect the impression potential customers have of your business, discouraging them from engaging your services and decreasing your sales. To prevent the dissemination of negative word-of-mouth, you should focus on proving all your customers with excellent service.
5. Consider using offline marketing strategies
Offline marketing strategies include giving out business cards, posting flyers and advertising on newspaper or televisions. While it is essential to develop your Digital Marketing strategies, promoting your business through offline channels can result in a comprehensive plan that will benefit your business. Apart from advertising your services, you can also use offline marketing strategies to reinforce your Digital Marketing efforts, such as using QR codes on flyers to direct customers who are interested in learning about your services to your website.
By employing different marketing strategies, companies providing aircon servicing and aircon repair services in Singapore can potentially gain more customers. If you are unsure of how to proceed with creating your Digital Marketing strategies, you can seek the assistance of a reputable company in Singapore. Impossible Marketing is an experienced Digital Marketing Agency that has worked with clients across many industries, from medical to properties.