A combined Digital Marketing approach for Aesthetic Clinics
Updated on: 16 August 2018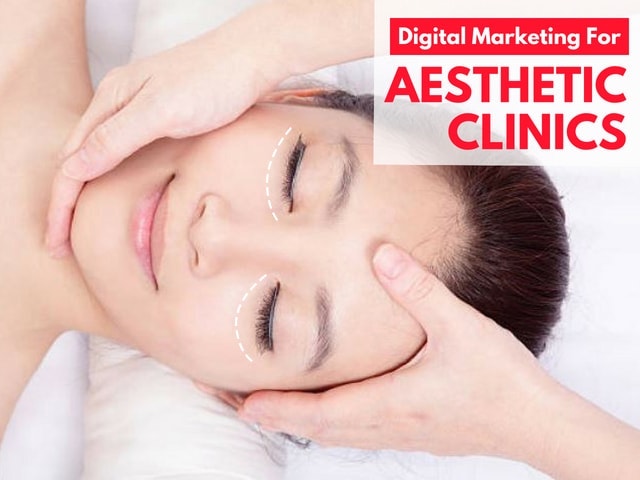 It is hard to imagine that medical services require a thorough marketing campaign. Everyone needs a doctor at some point or another. However, Aesthetic Clinics in Singapore face a different situation. A smaller pool of customers and more specific services means Aesthetic Clinics have a much more competitive playing field.
To draw in new clients, Aesthetic Clinics must have a coherent Digital Marketing strategy to differentiate themselves from their competitors. This article will focus on a possible combined marketing approach for Aesthetic Clinics in Singapore. This will combine the backbone of Digital Marketing, Search Engine Optimization (SEO), and Social Media Marketing.
Implement a good Search Engine Optimization (SEO) strategy
In short, SEO refers to designing your website to be as search engine friendly as possible. With proper SEO techniques, you will be able to increase quality traffic to your website through organic search engine results.
The very nature of the services offered in Aesthetic Clinics emphasises the importance of SEO. Most Aesthetic Clinics provide similar services. Rather than drowning in the obscurity of Google's back pages, potential customers will spot your website the moment they begin scrolling through search results. Instead of paying for real estate on search result pages, organically attaining positions on the first page of search results essentially equates to free advertising.
This is crucial to standing out from the rest of the pack, generating more leads and increasing conversions. Those searching for specific Aesthetic Clinic services are already interested or need these services. Being on the first page of Google's or Yahoo's search results makes it that much easier to connect with potential customers.
Use Social Media Marketing for brand differentiation
Combining SEO with Social Media Marketing makes a potent, powerful mix. By now, we are all aware of the phenomenon of social media and its impact on the relationship between businesses and consumers, bridging the gap between companies and consumers.
Social Media Marketing and medical services can seem worlds apart. After all, it is rare to find anyone who looks for Aesthetic Services on Facebook, Instagram or LinkedIn. However, Social Media Marketing focuses on an important aspect of marketing: brand differentiation.
Most Aesthetic Clinics will be offering similar services, and non-price differentiation can be a tricky task to handle. This is where Social Media Marketing comes into its own.
A good presence on social media platforms can be the difference between you and your competitors. Coherent Digital Marketing efforts across social media platforms can build a distinct brand and identity and bring you closer to potential customers.
Aesthetic Clinics in Singapore can hire a Digital Marketing Agency or have a dedicated in-house team. Social media efforts can include pushing quality content from your website onto your social media page or planning out a schedule for a variety of posts. Posts can be about new or popular services, testimonials from previous customers or even something candid and funny, to build a welcoming and friendly identity.
A combined Digital Marketing approach is crucial for businesses in saturated markets. SEO helps you generate more leads by providing you with the organic exposure to potential customers. Marrying this with a coherent Social Media Marketing strategy will enable Aesthetic Clinics to increase sales in Singapore.