A Small Business Owner? Here Are 10 Vital Social Media Tips
Updated on: 18 July 2019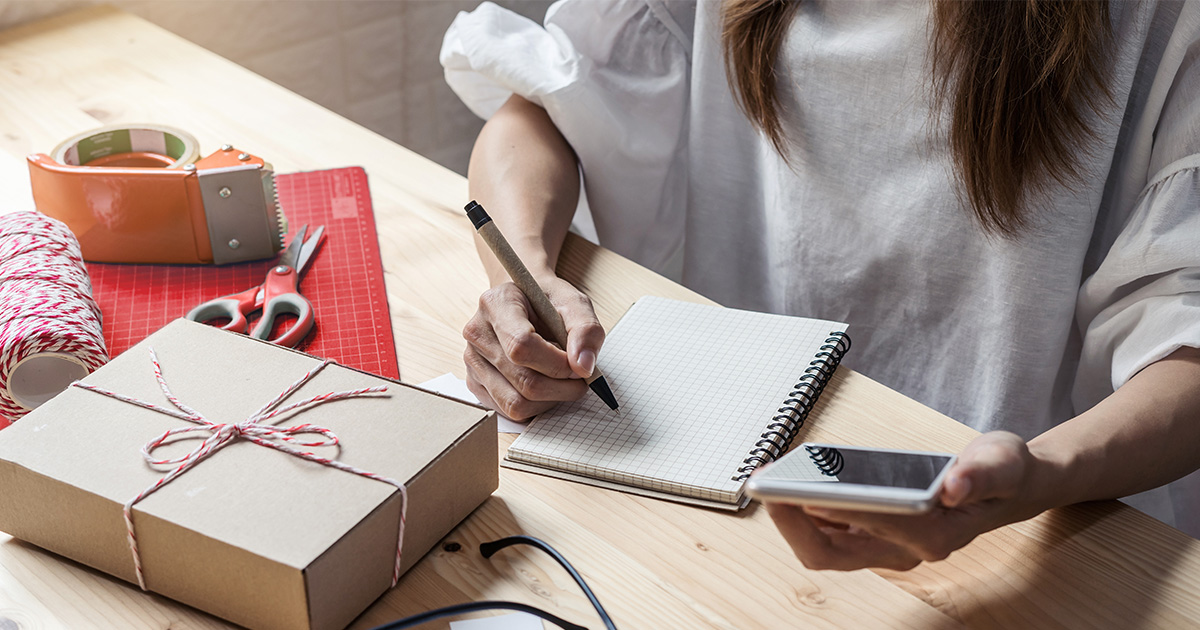 50% of your leads are going to come from social media.
Whether it is from Facebook, Instagram or LinkedIn – it doesn't really matter.
It is hard to ignore the fact that social media has quickly become one of the best ways to connect to an overflowing pool of customers who are eager to buy your product and services.
The psychology of social proof is so potent – with 83% of consumers saying that they are more likely to purchase from a brand based on recommendations.
With a staggering 2.23 billion users on Facebook and 1 billion users on Instagram – these are the places where brands ought to build their presence.
How to build said presence? Content.
At the heart of any social media marketing strategy should be to produce stellar content for your audiences and get them so excited that they are willing to share it with their friends and family, and so on.
So, while social media can be tricky business – it doesn't have to be. If you have just created an account, here are 10 social media tips to propel you a few steps ahead of the competition:
 #1: Identify Personas (and be specific about it!)
If you don't know who you are speaking to, you won't know how to best communicate with them.
Start by carrying out some sleuthing of your own online – social listening is one way to track, analyze and respond to conversations in regard to your specific industry and brand.
Segment your audience based on their demographics, i.e., age range, occupation, key interests and behaviours. What is the language that they use to speak with each other? What are their biggest problems? How can you help to solve them?
Ideally, you should be creating multiple segments for both new and current customers as they may exhibit different traits; this will change the way you pitch your message and build a relationship with them.
A good way to figure out all this information is to dive into your Google Analytics account, or if you don't have one – Facebook offers ad planning tools to help you explore your options. Otherwise, engaging a Digital Marketing Agency can help to spur up the process.
Rather than casting a wide-net and getting lower quality leads, the goal is to be specific enough such that you get a decent pool of prospects that are most likely to convert.
#2: Understand the Customer Journey
Mapping out the entire customer journey is critical for any business, as it helps to provide a complete picture of where your consumers are in their decision-making process.
Given that customers spend 20 – 40% more on brands who engage with them on social media – spending a few extra hours to draw up a customer journey map is a simple and effective way to decide on how to best spur prospects into converting.
#3: Set the Right Goals 
The most common ad objectives that small businesses have on social media are:
1) Generate leads
2) Build brand awareness
3) Engage customers
While you don't have to exactly align your brand with these objectives, at least ensure that you have a list of goals and KPIs (Key Performance Indicators) behind every ad or campaign that you execute. This will help you to keep track of how well your ads are doing, and what changes and improvements need to be made the next round.
#4: Know thy platform
Similar to knowing your audience, it's also important to understand the platform that you are using.
Each platform has specific types of content that tend to do better – such as bite-sized content on Twitter, images on Instagram and videos on Facebook.
Nevertheless, staying on top of trends is a great way to create content that is relevant and relatable to consumers. Each platform also has other nuances to consider – frequency of posting, targeting options, timing etc. – all of which require you to do some trial-and-error at the beginning.
#5: Repurpose your content
After pouring in all that hard work into creating an amazing piece of content – why simply leave it to gather dust?
Whenever you can, look for more opportunities to leverage on the best pieces of content that you have, and distribute it to as many platforms as possible.
For example, if you have a blog article that is doing extremely well on your website, you might want to repurpose it into a concise, high-quality video for Facebook.
By reusing content to meet multiple purposes and objectives, you are essentially maximizing your return on investment. Just remember, repurposing content is not the same as duplicate content. A good general rule of thumb to follow is to have at least 2 – 3 shareable assets for each piece of content you create on social media.
Or try influencer marketing – you don't have to have a huge budget to tap into the fastest customer acquisition method in the world – simply partner up with a bunch of micro-influencers by offering them free products or services in exchange for a shout-out.
#6: Create a social media calendar
A social media calendar helps you to plan ahead for what you want to post, on which platform, and when.
Start off by splitting your calendar using the 80/20 rule: 80% of your content should be kept informational and entertaining, while the remaining 20% should be used to promote and sell your brand.
Being a small business owner means you are probably pressed for time – there are now various scheduling tools that can help you to automate your posting, such as Hootsuite and Sprout Social.
Having a social media calendar means that you now have a clearer picture on your overarching content marketing strategy to help you stay organized and on track.
#7: Learn from your competitors
This should be a no-brainer – but it's important nonetheless.
The best way to quickly learn which content is most likely to do well with your consumers is by taking inspiration from your competitors.
Spend some time to conduct a competitor analysis and sieve through your competitors' content – what are their strengths and weaknesses? Are there any content gaps that you can exploit?
While a great way to look for cues and ideas, never assume that your competitors are doing things right. Don't merely copy their content – instead, find ways to do it better, or put your own original spin on them.
#8: Execute, track, repeat!
If you have successfully executed tip #3, you should already have a list of metrics to track and measure for the duration of your ad or campaign.
Often, you will be most interested in metrics such as engagement rate, clicks or video views; however, don't forget to track your external environment as well.  Keep a close eye on industry and social media trends; using hashtags is the surefire way to discover and create likeable content in a timely manner.
Make sure that you are tracking all your pages using Google Analytics, and using data to inform your next move – what types of content are getting the most reactions from people? Are you able to emulate this again in future content?
#9: Optimize as you would anything else.
If you aren't already optimizing every aspect of your marketing – you are missing out on an abundance of money-making opportunities.
Enrolling into a Digital Marketing Course can be beneficial in familiarizing yourself with the best practices of a good ad, including how to optimize it to expand your reach and increase conversions.
Social media platforms such as Facebook have plenty of optimizing tools for you to work with; the boost post feature allows you to reach out to a new pool of audience that is most likely to be engaged – at a small price.
With optimization and anything else in Digital Marketing, lots of experimenting is involved – use A/B testing to test the content that you already have and see how they perform against each other against multiple variables.
Even if you don't have a big budget to work with – social media provides a cost-effective way to not only increase your visibility, but generate high-quality traffic to your website as compared to more traditional channels. Thus, optimization could mean everything to a small business looking to break out into the market.
#10: Make it happen!
Ultimately, social media is a game that rewards effort and consistency. However, it is only going to get increasingly more competitive to join the digital space – with 63% of small businesses saying that they will be allocating more budget to social media in 2019.
In fact, small businesses say that the lack of resources is their biggest hurdle when it comes to marketing, in addition to not having sufficient time, knowledge and funds to get going.
Given that social media is likely to take the lead for quite some time – we think it's wise to start now.