How to make Google posts work for you?
Updated on: 19 February 2018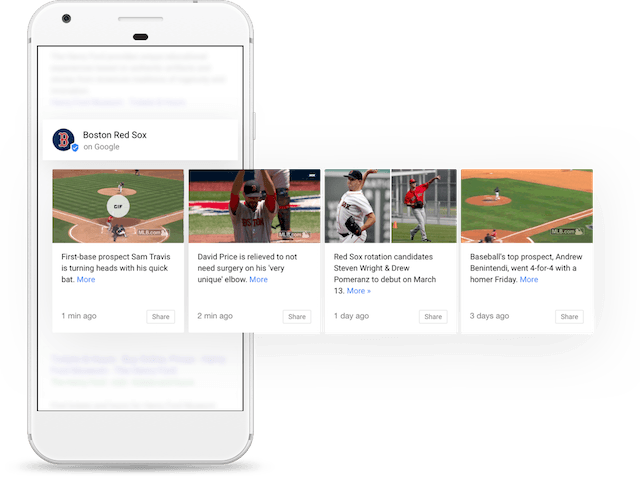 Over the last couple of years, Google has intensified updates to enhance its focus on user experience. On Local Search, the latest update is Google Posts. This is one of the latest features that allow marketers to publish their events, services, and products, directly on Google Maps and Google Search (Knowledge Panel).
In this post, we bring you the most important things you need to know about Google Posts.
Ensure to track all the click activities using UTM codes
Because Google posts do not integrate naturally with your site's Google analytics, getting insights past the common clicks and views on the Google My Business is relatively difficult. Therefore, it is important to create a custom URL for application in various call-to-action links on your site and other marketing campaigns. The additional UTM codes can be used to follow and review the performance of the post on different platforms.
Use the Google post to highlight the brand's unique selling proposition
Unlike the common marketing with content where people prefer using a lot of keywords, you need to be extra creative to get more results. A marketer should highlight sales, promotions, and discounts listed for clients. The focus should be posting info that has a lot of impact on the clients to attract, engage and encourage them to convert.
Use the right image size and position
People do not simply want to read about your product; they want to see the image and compare it with others before making a decision to convert. Just like with common technical SEO, you must work on everything that targets helping speed up the site. Your Google Post will only work well if the image is of the right size and properly positioned. The best size to consider is center weighted 750 x 750 pixels image. If you pick an image with less than 250 x 250 pixels, it will not be accepted.
Use Google Posts together with other marketing strategies
Just like other marketing tactics, your Google posts cannot work on their own. Because Google Posts only stay there for seven days, you will only achieve optimal results by integrating it with other marketing campaigns like Pay Per Click or Social Media Marketing. Share the post links on social media, ask affiliate marketers to include it in your products, on the website, and partner sites. This will help to draw more traffic to the post for better results.
Treat the first 100 characters as a meta-description
The first 100 words of Google Posts will show on the Knowledge Panel. These are the most important characters that will make visitors follow the post. It is, therefore, important to treat the content as a meta-description. The information should be a summary of the post capturing the most impressive details. By simply reading the first 100 characters, a visitor should be able to make the decision whether to click-through.
Target Google Posts to match the main marketing campaign
When you add a Google Post, it will be shown instantly on the desktop and mobile search results. To get better results, it is advisable to schedule the posts when your product is launching, running a new promotion, or opening a new pop-up. The post will be a great feature to provide immediate access.
Note that you can promote anything ranging from services, products, specials, and even deals on the post.