Reinforcing your brand by answering questions on Quora
Updated on: 24 November 2017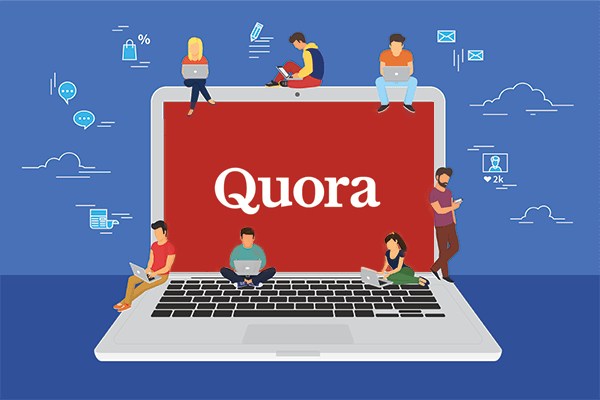 Quora is a question and answer platform where people ask any questions and get expert answers. The site was founded by Charlie Cheever and Adam D'Angelo who were former top Facebook experts. Today, the platform has become one of the most revered places to drive traffic, build brand authority and enjoy various SEO benefits.
Here is how to answer questions on Quora and build your brand.
How to answer questions on Quora?
Establish personal areas of strength
To win traffic and build a brand on Quora, you need to answer questions from the point of authority. It is important to focus on areas you are more knowledgeable on and have a lot of interest. Ensure to target a smaller niche to help build trust and become an authority.
Search questions with a lot of interest in areas of personal strength
You should start by looking at questions in your niche that are related to the personal brand. These are questions that have a lot of interest and attracting thousands of views. A speaker who is looking to rent a place to speak may be searching for "seminar room rental" or "budget training space rental". Consider questions with over 5000 views to help drive traffic.
Give more detailed answers, provide links, and images
When people come for answers, they will only stick around if you have the best. Here, they want to be given the best answers and get supporting details. Therefore, you should ensure that every detail is properly linked to facts, research results, and use expert quotes.
Share the link to Quora pages on your marketing platform
To win more from Quora, it is advisable to share the link on other platforms especially the social media. If you ask them to share the page with others, they will visit the page too and help to build the authority of the page.
Important Quora benefits every marketer should know
Bing and Google searches capture Quora answers: Because these two top search engines capture the answers, it is an excellent way to optimize your site and appear on the top pages.
It is a perfect way to drive quality traffic: Because many people seeking answers on Quora are very specific, resulting traffic is of high quality. Many people who use Quora pages correctly easily drive a lot of traffic to their sites and convert to sales.
It is a great way of building links: One of the most important ranking factors in top search engines links pointing to your site. By answering Quora questions, you will be winning important links to help raise the page ranking on search engines.
As SEO consultant work extra hard to increase their visibility online, using Quora has been proven to work well in driving higher traffic and conversion. However, this is not a short-term thing that you can anticipate crafting today and drive traffic tomorrow. It demands a lot of patience. The secret is getting the best answers to selected questions and being patient enough to get more from Quora.